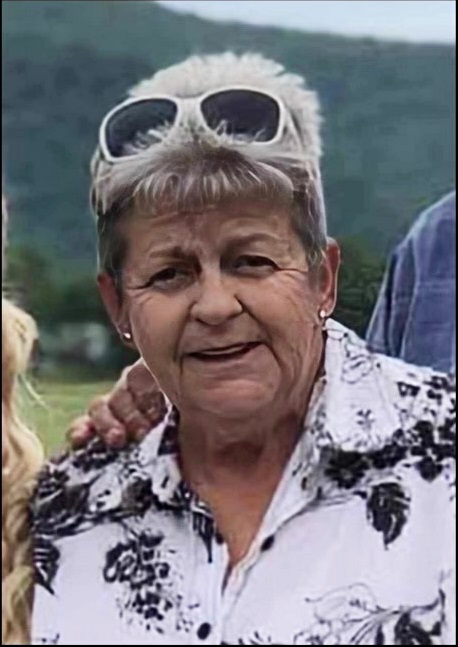 Sharon Kay Alexander's life ended peacefully on Oct. 13, 2023, at the age of 69.
She was born on Oct. 8, 1954, in Groton, Connecticut, the daughter of the late Maurice and Donna (Ball) Rogers.
Mrs. Alexander grew up in a military family and enjoyed traveling all over the United States.
When she and her husband, Arthur, settled in Upper Tract to raise their family, she became very active in the community. She was a member of the Living Waters Ministries and attended South Mill Creek Church of the Brethren.
She had numerous jobs over her lifetime, from working as a certified nursing assistant for the Commission on Aging Family Services to her favorite, a cook and bus monitor at EACHS Headstart in Petersburg, where she retired. She was an avid bowler and member of the Women's Bowling Association of West Virgina, the local women's, and mixed bowling leagues. She was a former member of the Tri-County Fair committee and active with the Adopt-A-Highway Program.  She was especially dedicated to her children and grandchildren who she loved dearly. 
On Feb. 14, 1981, she married the love of her life, Arthur O. Alexander, who will dearly miss her. 
In addition to her husband, she leaves behind to cherish her memories three daughters, Sarah Kimble (Mark) of Upper Tract, Flecia Brockway of Petersburg and Gina Howard (Randy) of Pensacola, Florida; a son, Billy Gonzalez (April) of Brewton, Alabama; a sister, Donna Eskridge (Matty) of Grafton; two brothers, Gary Rogers (Debbie) of Fredericksburg, Virginia, and Gene McMichael (Judy) of Kansas City, Missouri; 16 grandchildren; 12 great- grandchildren with one on the way; and numerous children taken in and loved along the way.
She was also preceded in death by a great-granddaughter, Annmarie Gonzalez.
Funeral services were held Tuesday at the Basagic Funeral Home chapel in Petersburg with Pastor Allen Sisson officiating.
Memorials may be made to the family, c/o the Basagic Funeral Home, PO Box 400, Petersburg, WV 26847.
Memories and words of comfort may be left at www.basagic.com or on Facebook at Basagic Funeral Home.