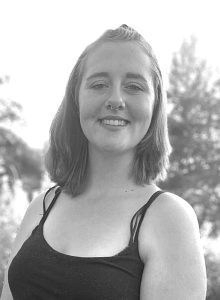 Shannan Renee Hedrick, 23, of Woodleaf, North Carolina, and formerly of Petersburg passed away Aug. 9, 2022, at Novant Health Rowan Medical Center in Salisbury, North Carolina.
She was born on Jan. 6, 1999, in Petersburg, the daughter of Tracy Danielle Hedrick of Blandburg, Pennsylvania, and Carl D. Burns, Jr. of Bristol, Tennessee.
Ms. Hedrick attended Petersburg High School and was a Baptist by faith.
She enjoyed walks in the outdoors and fishing. She had a fun personality and was always laughing. She loved her family, and her son was her entire world.
In addition to her parents, she leaves behind to cherish her memory a son, Jayden Marquis Pressley of Bergton, Virginia; two sisters, Michala Dawn Burns of Bergton, Virginia, and Danielle Virginia Burns of Blandburg, Pennsylvania; two brothers, Johnnie William Burns of Morganton, North Carolina, and Carlton Daniel Burns of Blandburg, Pennsylvania; a step-sister, Leah Marie Schneider of Blandburg, Pennsylvania; maternal grandparents, George Daniel Hedrick of Thomas and Jimmy (Sharon) Kisamore of Maysville; and paternal grandmother, Betty Virginia Burns of Riverton.
She was also preceded in death by her grandfather, Carl D. Burns, Sr.; and great-grandparents, Johnnie William Sites and Mable Gae Sites.
Funeral services were held Wednesday in the chapel of the Basagic Funeral Home in Franklin with Pastor Fletcher Hutcheson officiating. Interment was in North Fork Memorial Cemetery in Riverton
Memorials may be made to the family, c/o Basagic Funeral Home, PO Box 215, Franklin, WV 26807.
Memories and words of comfort may be left at www.basagic.com or on Facebook at Basagic Funeral Home.