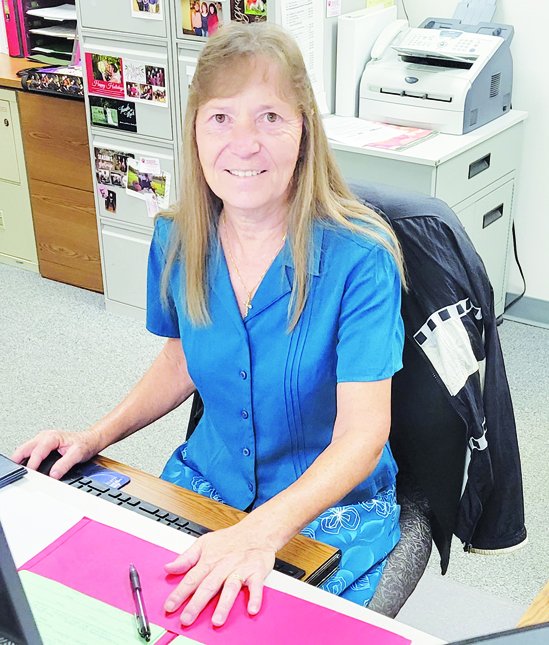 By Stephen Smoot
Governor Jim Justice once again last month brought school system service personnel into the spotlight, issuing a proclamation honoring their hard work and commitment to student safety and success.
"School service personnel are involved in nearly every aspect of education," Justice's proclamation stated, "It is fitting we recognize the outstanding work these individuals do for this state."
Pendleton County Schools Superintendent Charles Hedrick echoed the Governor's sentiments, saying, "Appreciation lifts people up, it is energizing and it helps people to do their best work. Appreciation for our employees is always felt, but this week give us an opportunity to put our thankfulness into words and encourages students, co-workers, parents, and community to do the same."
The term "school service personnel" covers a wide range of positions, including aides, autism mentors, bus drivers, cooks, custodians, educational interpreters, ECCATs (Early Childhood Classroom Assistant Teacher), LPN/aides (Licensed Practical nurses), maintenance/electrician supervisors, secretaries, transportation supervisors, and mechanic foremen.
One shining example of that hard work and dedication is Nancy Enyart, who has served students at Brandywine Elementary School for 43 years – since Jimmy Carter was president. As Principal Ryan Lambert explains, "She started right out of high school as an aide, then worked in the kitchen. The last 30 plus years, she has been a secretary." He added with pride, "All have been at this school."
She is a "rock, foundational in the educational process," Lambert said.
North Fork Elementary also features a secretary with three decades of experience. Dawn Halterman has served her school for 30 years. She said that, "I've loved working here and the commitment to children is a huge part of it." Halterman added, "It's a blessing to be here."
Her principal, Lisa Roberson responded, "It's a blessing to have her!"
Barbara Whitecotton, principal of Franklin Elementary and former superintendent of Hardy County Schools, also underscored the importance of school service personnel. She said that some "think that if teachers are there that you don't need service personnel, but you cannot run a school without" them.
Roberson agreed, saying, "They are invaluable. We could not go one day without them."
Like other fields, COVID has put a strain on Pendleton County's efforts to recruit and retain these valuable individuals. Whitecotton said, for example, that "They've been struggling to get drivers. Other counties are worse off than we are," however.
Lambert echoes the importance of finding and keeping drivers, saying "it's an extremely difficult role, maybe one of the toughest jobs in the county." He spoke proudly of the drivers serving Brandywine Elementary, including Jimmy Waybright with 12 years on the job, Marvin "Junior" Wimer with six, Cathy Eye with two, and Bobby Keesecker in his first year.
Roberson also praised the dedication of her bus drivers. She says that they are "great at communication, letting her and the staff know if there is an issue with any of the kids."
Part of that communication effectiveness comes from drivers and other personnel's deep community roots. As Roberson explains, because they come from the community and mostly have long tenure they know the students and their families. Most have put in many years of dedicated service.
One of the problems in obtaining and keeping school professionals has come from the long awaited "Boomer retirement" dropoff. Many fields anticipated for decades that when children born between 1945 and 1965 hit retirement age that scarcity would hit the job market.
Whitecotton explained that COVID sped up that process. Before the pandemic, older teachers and service personnel close to retirement age continued to work. When COVID hit, older employees with "more serious concerns" resigned. She said "we failed by not having that workforce behind them."
"We definitely need people to step up," she said.
Over the past few decades, the need for service personnel has expanded greatly. Whitecotton explained that when she started in education over four decades ago, schools employed "secretaries, custodians, cooks, and that was it." Recent decades have seen "great growth of putting assistants to teachers in classrooms."
As problems of family dysfunction and too much social media exposure have taken their toll on children, teachers need the extra help to confront today's classroom behavior challenges. Whitecotton says that her school relies heavily on experienced aides to back up teachers in the classroom.
"I have a couple of classroom aides I'm talking really hard into becoming educators," she said while adding, "they have the skills." Whitecotton cited Kenna Champ with 21 years experience, saying that "I could take Kenna at 21 years of experience, put her in the classroom, and you couldn't separate her out from a classroom teacher. You'd think she had a four year or a masters degree."
Whitecotton added, "I've watched her in action. Kenna's happy doing what she's doing."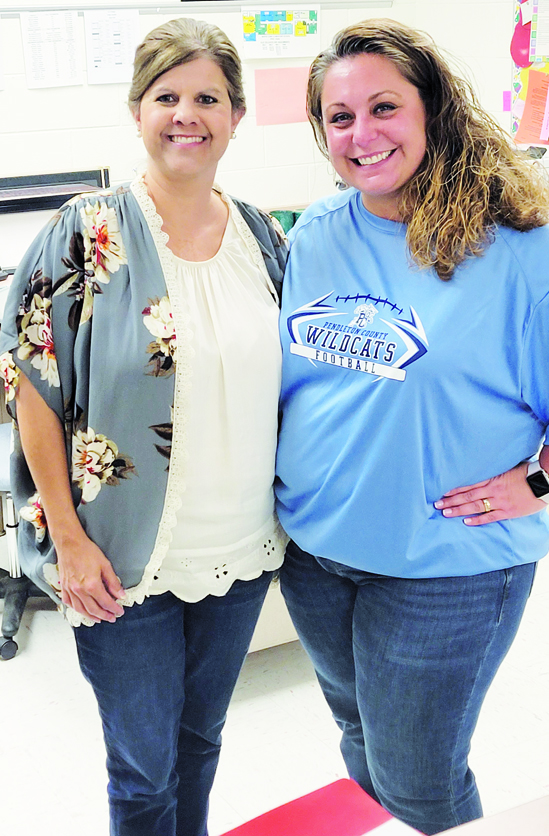 Franklin Elementary School aide Joyce Bland added "It's rewarding" serving as a classroom aide. "You have a lot of challenged children with behavioral issues. You have to remember that little steps (for them) are big steps." She explained how a former student would never have graduated from high school without her consistent and patient help with math.
Roberson also noted how an experienced aide can support education, She described how in the absence of a teacher at the beginning of the year, that "our kindergarten aide (Hailey Harper) at the beginning of the year set up the classroom and set up a lesson plan to start the year." Roberson added "she goes above and beyond. She is always reaching out asking for suggestions or throwing out ideas."
Lambert offered high praise for Dolly Rexrode, who won a service personnel of the year award from her school. Dolly Rexrode served for 31 years. Meanwhile Cindy Rexrode, a preschool aide, has served in the same school for nearly two decades.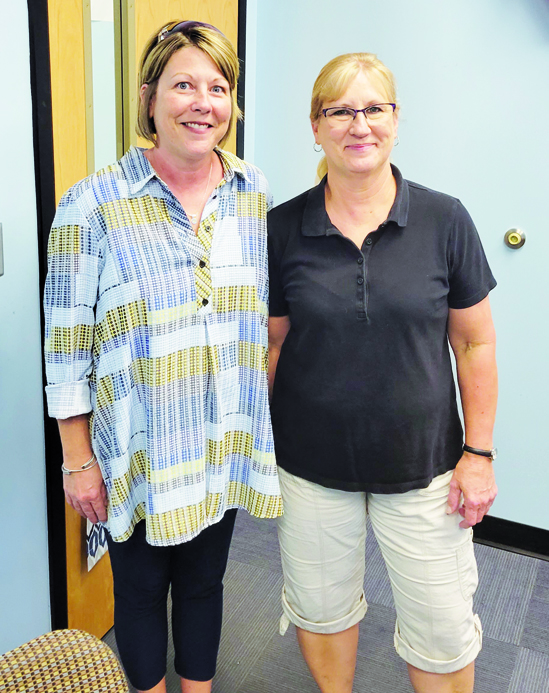 Lambert emphasizes how his aides help to keep student attitudes positive, sometimes with the simplest of gestures. He talked about bus drivers getting kids to school on time every day and "cooks feeding kids with a smiling face, the secretary smiling when they come in, nurses with a smiling face doing a great job taking care of them."
Roberson also expressed the importance of making sure that children see smiles on the faces of personnel and staff, saying "It makes a child feel important."
Both Whitecotton and Lambert praised their school service personnel for their dedication to teamwork. Lambert explained how much they rely on "the mentality of team, being here for the kids."