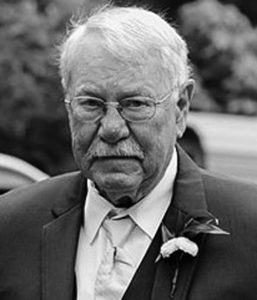 Robert Lee Teets, 78 of Seneca Rocks passed away Oct. 26, 2023, at Winchester Medical Center in Winchester, Virginia. 
Mr. Teets was born on May 7, 1945, in Riverton, the son of the late Allen Lee Teets and Lillian Dove Teets.  
His wife, Carolyn Warner Teets, who he married on Sept. 14, 1963, survives.
Also surviving are a son, Gregory Lee Teets, and wife, Julie Mallow Teets, and their children, Brandon Lee Teets and wife, Tayla Teets, and Michael Lawson Teets; and siblings, Honey Teets Harman (John), Allen Dove Teets (Leonor) and Samuel Lee Teets (Debra).  
He was also preceded in death by a granddaughter, Kathleen Nichole Teets; and a sister, Frances Teets Malavase. 
A funeral service will at noon today in the chapel of Schaeffer Funeral Home in Petersburg with Harlan Keplinger officiating. The family will receive friends one hour prior to service. Interment will follow in North Fork Memorial Cemetery in Riverton.  
Memorial donations can be made by making checks payable to KTB Comfort House, Inc., c/o The Teets Family, 686 Cedar Grove Road, Winchester, VA  22602.