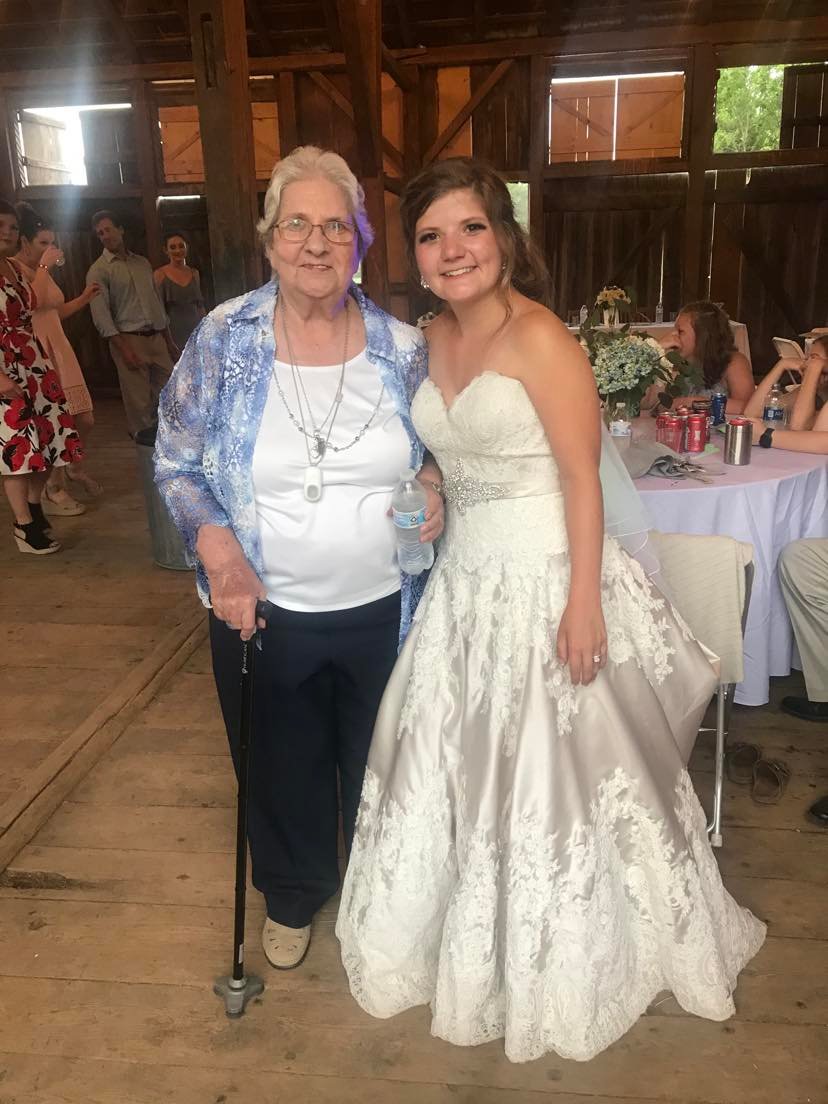 Phyllis Sue Raines, 84, of Circleville left this life gently on Aug. 19, 2023, at Grenich Care Home in Bunker Hill.
She was born on June 28, 1939, in Winchester, Virginia, and was the daughter of the late Eddie Brison and Myrtle Phares.
Mrs. Raines was a 1957 graduate of Circleville High School. She was a dedicated member of North Fork Baptist Church, where she taught Sunday School and worked with the youth. She was a member of the Circleville Volunteer Fire Department and the Pendleton County Homemaker Club. Sue worked as a social worker for the Pendleton County Committee on Aging until her retirement. She loved serving the senior citizens of the community.
She loved her family and enjoyed spending time with her grandkids and great-grandkids. She was proud of her family and was eager to share stories about everything her loved ones have accomplished, and continue to accomplish in life. She loved the Lord with all her heart and dedicated her life to serving him.  She was a very generous person and would graciously help members of the community whenever possible. She especially had a heart for children. She looked forward to teaching the children's story every Sunday during the church service.
On June 14, 1957, she married her high school sweetheart, Charles Junior Raines, who preceded her in death on July 7, 2018.
Surviving are two daughters, Kathy Smith (Lysle) of Riverton and Laura Nelson of Petersburg; two sons Doug Raines (Cindy) of Hedgesville and William Raines of Inwood; 11 grandchildren, Isaiah Smith (Anna), Lindsey Thompson (Jason), Zachary Smith (Keely), Andrea Wyatt, Bardon Lee Nelson (Haley), Clayton Raines (Brenna), Chloe Butts (Jordan), Catherine King (Mitchell), Carson Raines (Julie), Kady Raines, and Daniel Raines; 13 great-grandchildren; a sister-in-law, Mary Ann Bennett; four nephews, Andrew Bennett, John Zacot, David Zacot, and Robert Zacot; and a niece, Sarah Fish.
She was also preceded in death by a grandson, Brandon; and a daughter, Debbiel.
Funeral services were held Wednesday at the North Fork Baptist Church with Mike Hamilton and Jim Hedrick officiating. Interment was at the North Fork Memorial Cemetery in Riverton.
Memorials may be made to any Pendleton County fire or rescue squad.
Memories and words of comfort may be left at www.basagic.com or on Facebook at Basagic Funeral Home.