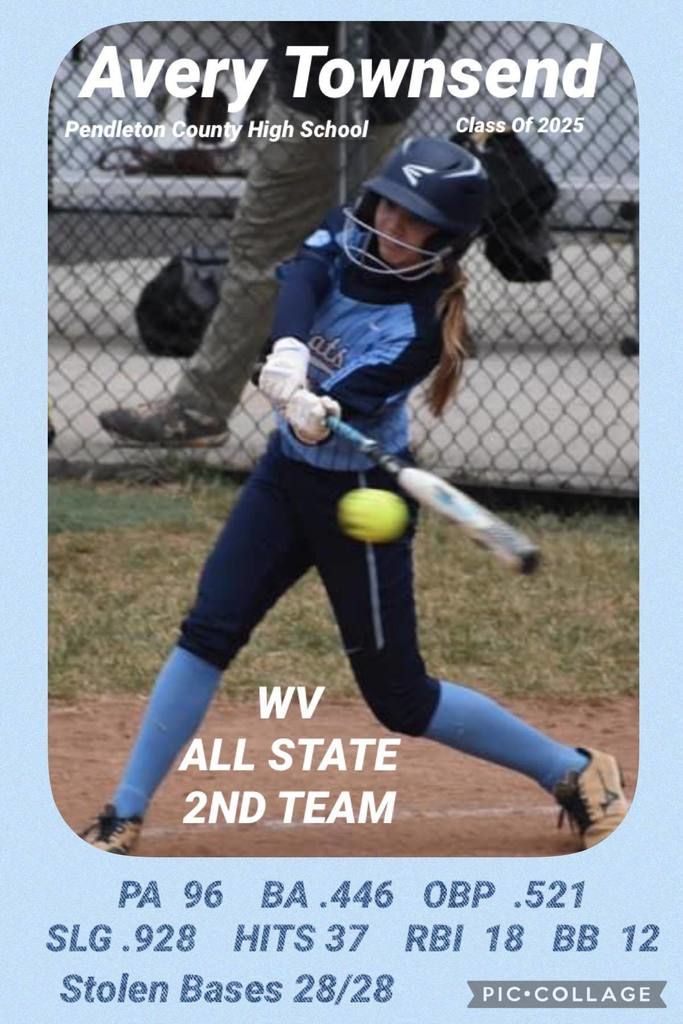 By Stephen Smoot
In a competitive year in West Virginia singe A softball, the Wildcats saw their share of obstacles as they completed their 2023 slate. The team and its players, however, racked up accomplishments as they competed with some of the best in the eastern part of the state.
Nine of 11 teams fielded teams this year, with Union and Paw Paw unable to compete in 2023. Petersburg enjoyed a 6-0 record in conference, going 11-8 overall as they earned first place. Keyser followed in second place, winning nine of 10 in conference play, and 23-7 overall.
The Wildcats earned third place honors with a .611 winning percentage, but their 11 wins topped conference play. Additionally, only the Wildcats, the Vikings, and Golden Tornadoes enjoyed winning records in conference play. The Wildcats earned 14 wins and 13 losses competing against a schedule designed to challenge the squad.
Avery Townsend, who played shortstop and outfield, enjoyed a breakout year in which she was voted second team all-state. She placed eighth in the conference with a batting average of .471, but the story of her game was speed. Townsend racked up 11 triples, more than double the second-place leader in the category. 
Townsend also placed third in the conference in home runs, using both power and speed on separate occasions to achieve the feat.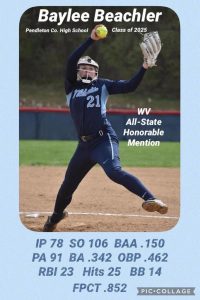 Baylee Beachler earned an honorable mention on the all state team. She hit a blistering .319 with 23 hits and tied for 11th in runs batted in with 20. She and Allie Vance also shouldered the team's pitching load.
Notably, she tied Lizzie Alt and Ashton Hess in the RBI category in the conference.
Kate Hedrick hit .356 with a .616 slugging percentage, good for 15th in the conference. She also placed 10th in RBIs with 22.
Jenna Smith hit .353 with 24 hits while Vance tied for 15th with 18 RBIs.  
Overall, the Wildcats brought a youthful and aggressive team into play this season. They played hard and competed against the best, building an experience laden team to prepare for a strong run next season.
The track team succeeded in taking a mighty leap forward in 2023. Several team members gained significant experience this season as the team was represented well during late season meets, conference finals, regionals, and the state championships.
Christopher Wilburn, head coach, took 11 competitors, some with little postseason experience, to Charleston. "Once we got there Friday," he said, "it was nerves." 
He added that "once the gun went off, that all went away and everybody eased back in."
Performance at states reflected consistency. "Everyone was very consistent to where they are at," Wilburn noted.
Next year, coaches hope to build on the steps taken in 2023. "I still think we're a very young team," Wilburn shared, adding that "I hope we continue to add numbers and depth," with the overall goal as finishing in the top half of conference standings next year.
"We belong here just like anyone else," Wilburn said.