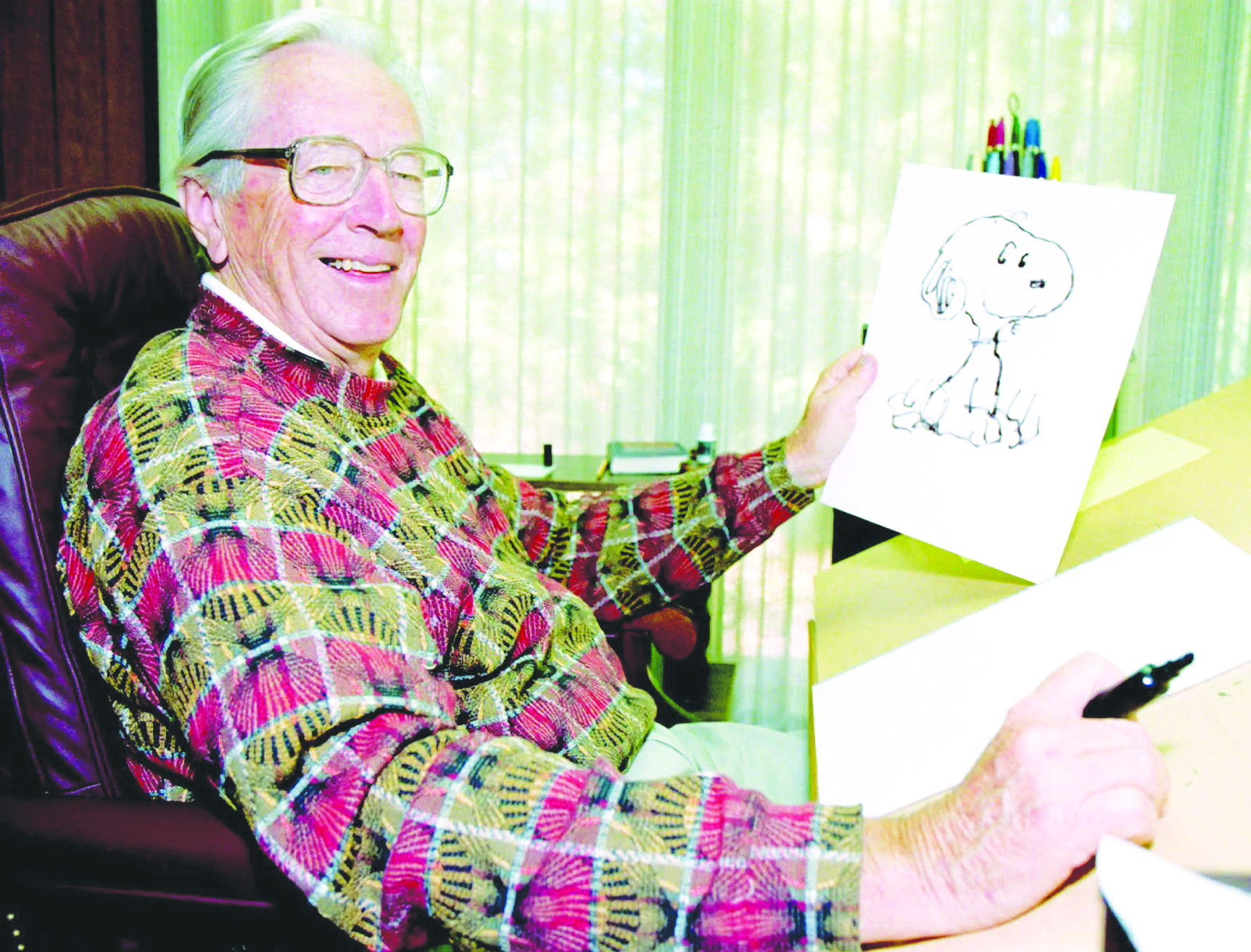 By Ammie Ruddle
 "On Oct. 2, 1950, three kids appeared on the funny pages of seven newspapers. Over the next 50 years, Charlie Brown, Patty and Shermy would be joined by a whole cast of characters and forever change the landscape of the Sunday comics," according to the Charles Schulz Museum website.
Next month, "Peanuts" will transform the landscape of the basement of the Pendleton County Library. 
Friends of the Library met on Sept 6, in the event space of the library, to discuss old and new business. This is a group of people who work to promote traffic in the library through fundraising and events.
New business discussed was the History Alive event. This is an annual event, where actors come to the library and portray historic characters. This year's historic character is Charles Schulz. 
Members discussed transforming the basement of the library into a Peanuts comic strip on Oct. 8, when the event will take place. Those helping with the event or attending the event are encouraged to dress in their Peanuts shirts. Peanuts books and comics will be available to check out for anyone with a library card. 
In addition, scheduling and setting up for the Treasure Mountain Festival book sale event was discussed.
Unanimously the group decided to donate all books left over after TMF to the Gift and Thrift shop in Harrisonburg, Virginia. 
Rebecca McConnell, president of Friends of the Library, announced that the library is back to its pre-COVID numbers with roughly 200 children weekly. 
She also said that the new project and window display will be about one-room school houses. McConnell is working to gather information and photos about the one-room school houses that existed within the county. 
Old business included approving the July minutes and the summer reading program that was a success, according to McConnell. "We hope to continue this program for years to come," she said.