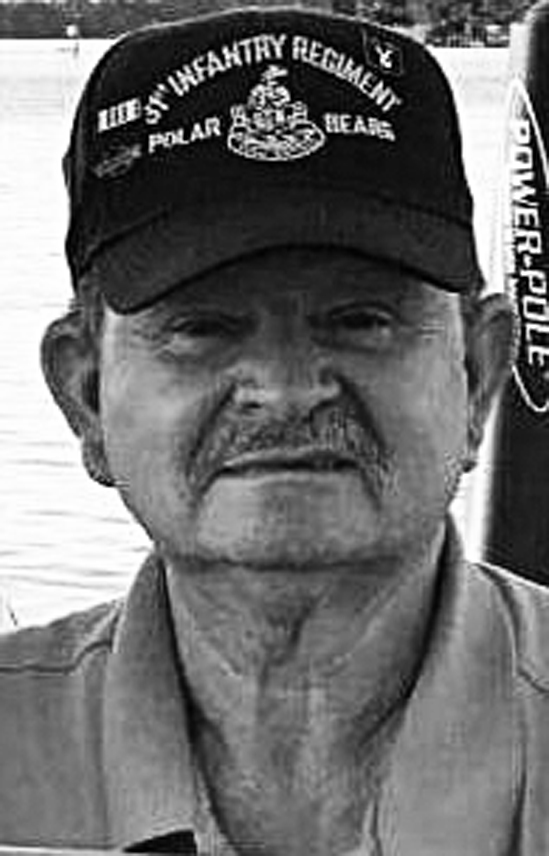 Olin Ray Warner, 77, of Maysville passed away Dec. 15, 2022, at Grant Memorial Hospital in Petersburg.
He was born on Dec.19, 1944, in Circleville, the son of the late Ray and Nola Eda Warner.
Mr. Warner was a 1963 graduate of Circleville High School. He loved grafting apple trees and deer and bear hunting. He had worked at the Green Bank Observatory as a telescope operator. He was a jack of many trades and had worked as an electrician, carpenter, masonry and a devoted farmer.
He was a member of the Living Hope Baptist Church and a lifetime member of the Petersburg VFW and American Legion. He was a Vietnam veteran of the U.S. Army, having served with Company A 4/31 of 196th Light Infantry Brigade, known as "The Polar Bears" from September 1965 to July 1967. 
On Dec. 24, 1992, he married Nellie (Nelson) Warner, who survives.
In addition to his wife, Mr. Warner leaves behind to cherish his memory a daughter, Jodi Campbell (Hurley Jr.) of Beverly Hills, Florida; a son, David Warner (Donna) of Durbin; a stepdaughter, Amy Shockey (Jay) of Petersburg; a stepson, B. Michael Nelson (Roxann) of Franklin; two sisters, Nancy W. Swain (Ralph) of Mt. Airy, Maryland, and Doris Koch of Clarksburg; four grandchildren, Hurley E. Campbell, III, Ashley Collins, Amy Warner and Adam Warner; five step-grandchildren, Benjamin Shockey, Stephen Hope, Tiffany Brennan, Ashley Tingler and Wesley Tingler; eight great-grandchildren; and a great-great-grandchild. 
The family will receive friends from 5 – 7 p.m. today at the Basagic Funeral Home in Franklin. Funeral services will be held at 1 p.m. Friday in the funeral home chapel with Pastor Matt Smith officiating. Interment will be in the Limb Place Cemetery on the Olin Warner Farm in Teter Gap, Circleville, with Military Honors conducted by the U.S. Army, Camp Dawson.
Memorials may be made to Living Hope Baptist Church or any local volunteer rescue squad.
Memories and words of comfort may be left at www.basagic.com or on Facebook at Basagic Funeral Home.