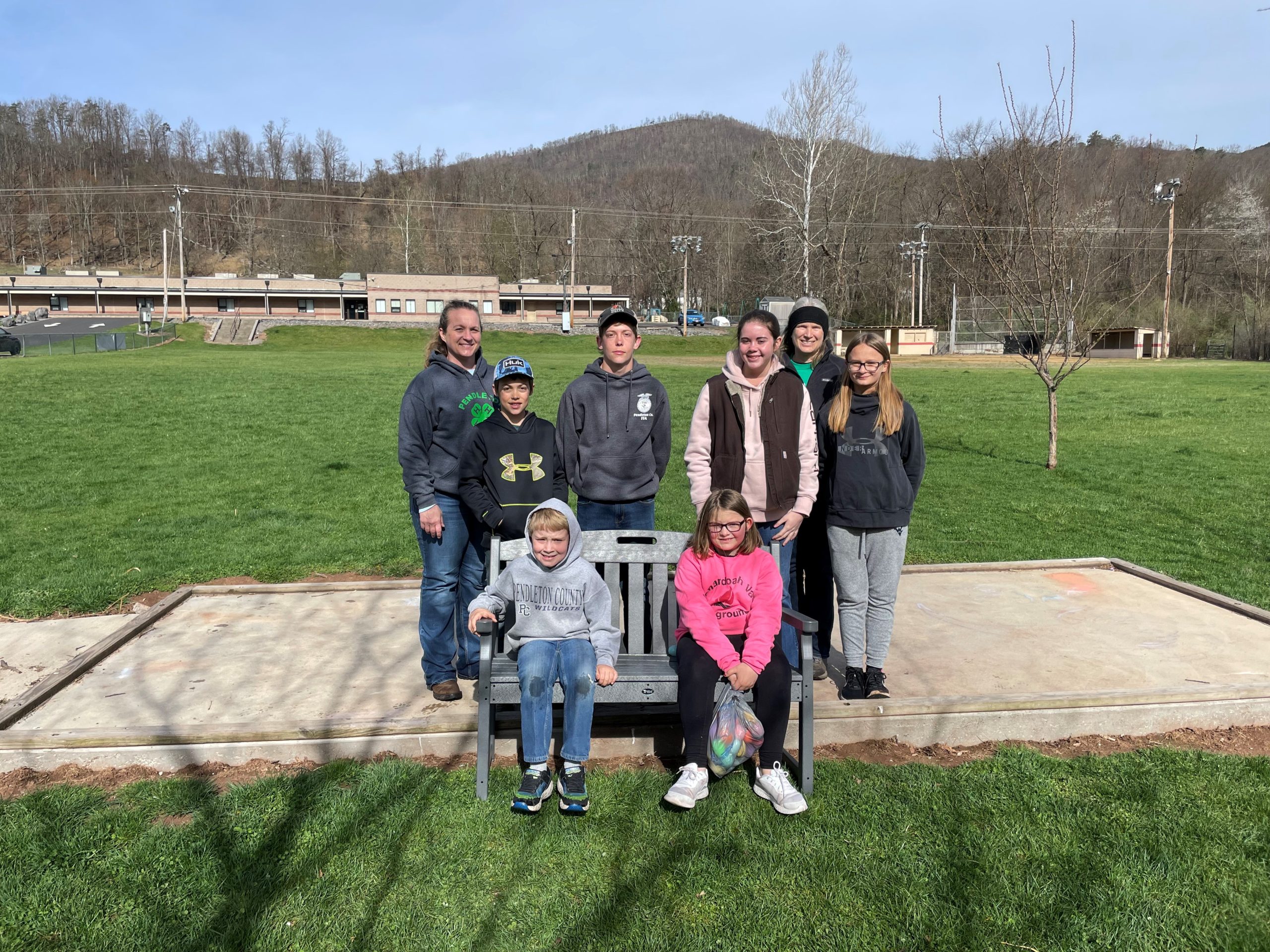 The West Virginia Department of Environmental Protection's Youth Environmental Program presented close to $15,000 in cash awards to youth groups from around the state for their efforts to better the environment in the Mountain State. Groups were recognized during the 60th annual Youth Environmental Day May 20 at North Bend State Park in Ritchie County.
The North Fork 4-H was one of the groups recognized. The club applied to the program for activities completed in the 2022-2023 year and was awarded the second place DuPont Plastic recycling award.
Throughout the year, the club held three community recycling events, collected and delivered 560 pounds of plastic TREX recyclables, and completed community trash clean up and beautifications during the Make It Shine campaign.  This is the third consecutive year the club has received awards from the YEP program and, more importantly, made an impact in the community. The award, $200 and a certificate, was accepted by Vanessa Harper, club leader, at North Bend State Park.
In the plastic recycling campaign, the club also won a TREX bench for the North Fork Elementary School playground.
The YEP honors 4-H clubs, scout troops, schools and other youth organizations who complete environmental projects that benefit the state and their communities. Some of those projects include tree plantings, roadside litter and stream cleanups, recycling drives and environmental education.
During the past year, groups enrolled in the YEP worked nearly 35,000 hours to recycle more than 12,000 pounds of aluminum, 39,000 pounds of plastic, 127,000 pounds of steel and 100,000 pounds of paper. They also planted 293 trees, more than 2,500 flowers and cleaned up 156 miles of roadways, in addition to community areas and streams. Groups collected 1,033 bags of trash.
"I am continually amazed by the dedication and passion of our young people who are doing amazing projects to make their communities and our state better," said Annette Hoskins, YEP director. "It is such an honor to recognize them for their environmental stewardship. They are helping West Virginia shine."