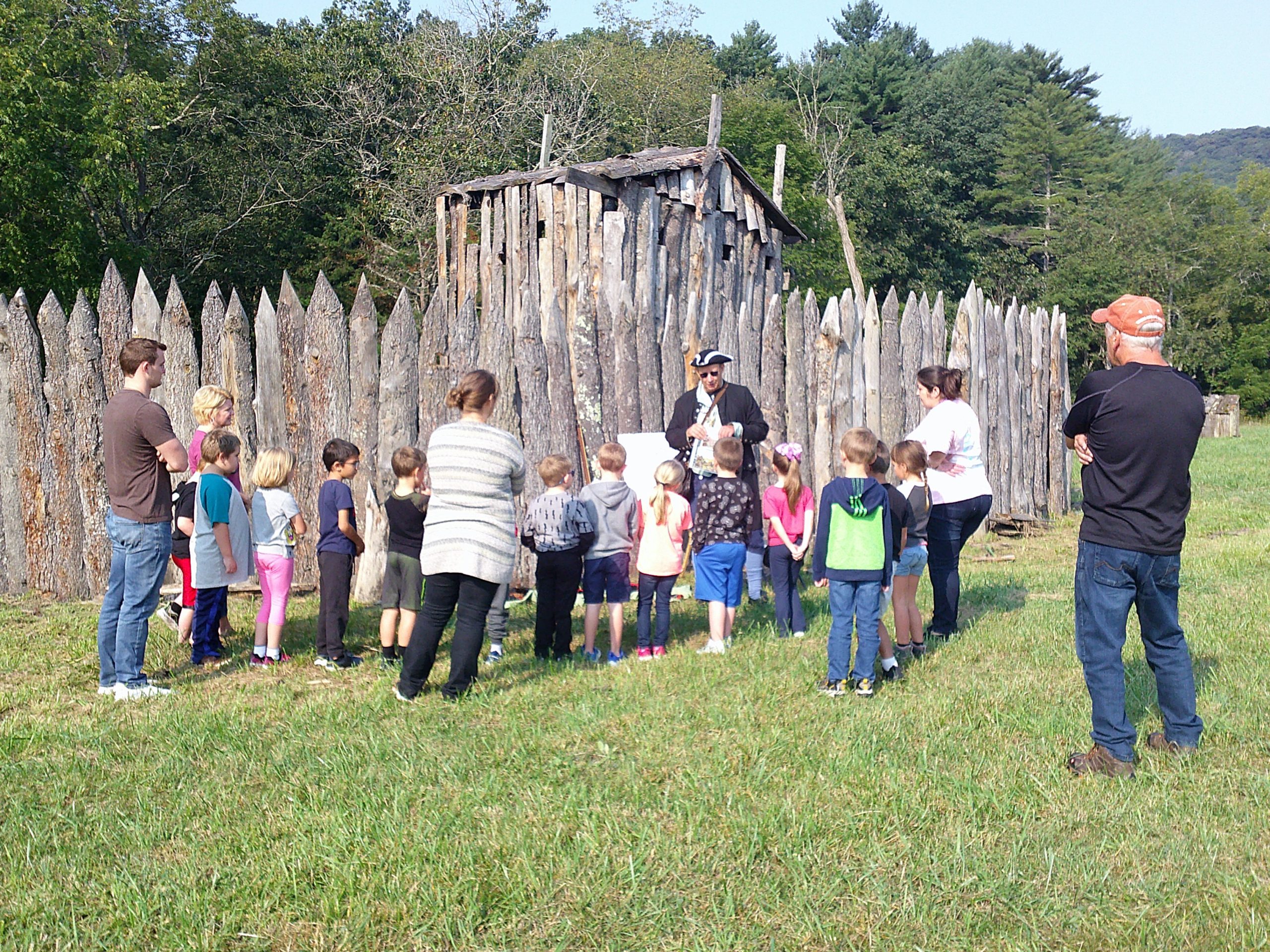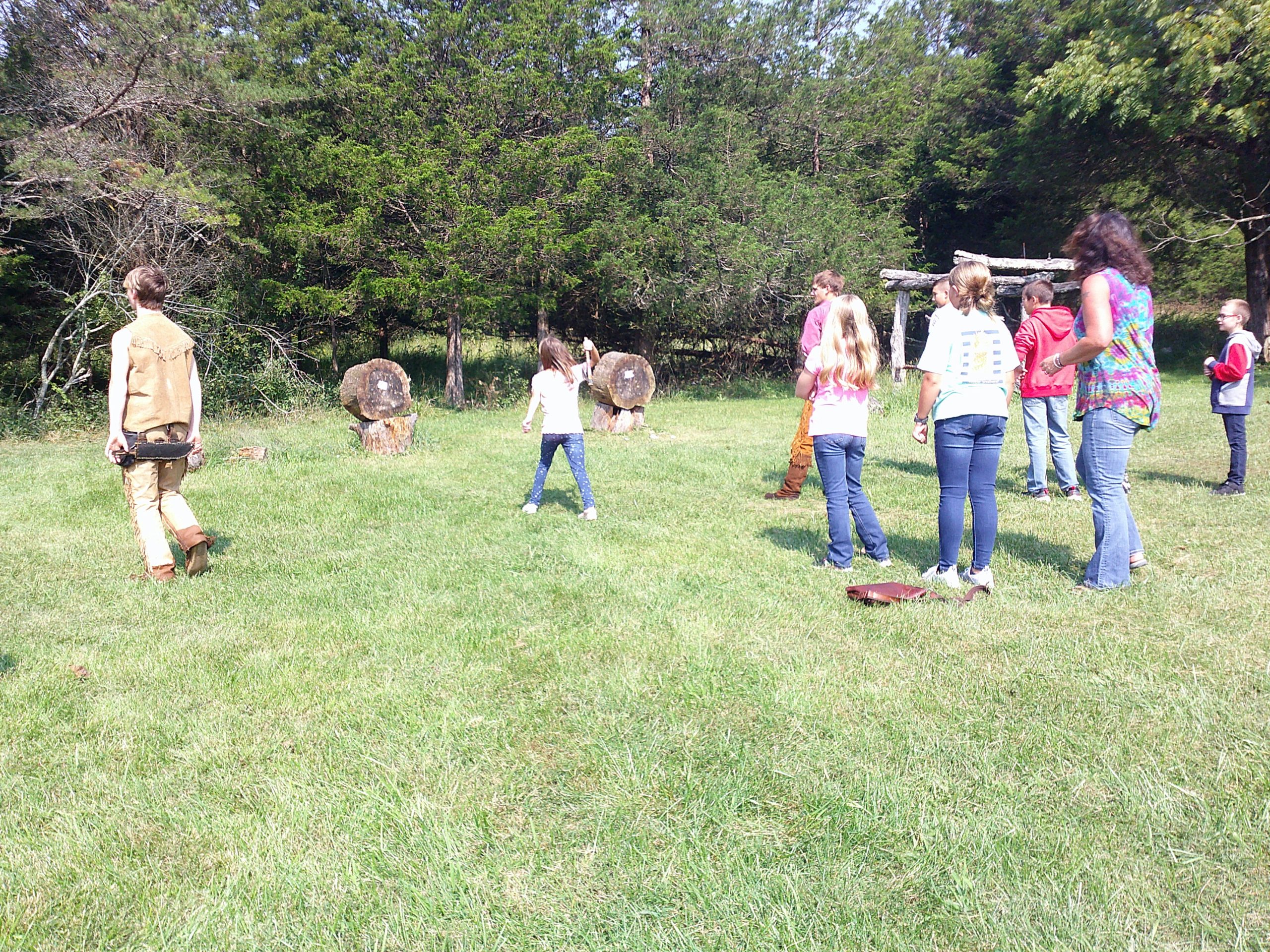 By McKenzie VanDevender
Sixth-grade student at NFES
On Sept. 15, more than 80 students in grades kindergarten through sixth from North Fork Elementary School visited Fort Seybert on a Heritage Day field trip. The students learned about the Indians and some of the first settlers of Pendleton County.
They were guided around to six stations where they learned different things. At the blacksmith station, they learned how to build a fire without a lighter. Next, they visited the blockhouse where they learned how settlers and Indians made tools out of animal horns and bones, and how they never wasted anything. In station three, they learned how forts were built to protect settlers from Indian raids. In station four, they learned how guns were different then than they are today. Guides at Fort Seybert showed how they put the gun powder and the metal ball inside a muzzleloader and fired the gun at targets. At station five, students learned how to throw a tomahawk and got to practice throwing them at a target. The final station was where they learned the history of the Indian raid on Fort Seybert where 20 people were killed and the rest were forced to walk to Ohio. 
The students then ate a picnic lunch and headed over to the Boggs House Museum in Franklin. First, the students completed a scavenger hunt throughout the museum where they saw army artifacts from World War II, Golden Horseshoe winners throughout the years, and beautiful wedding dresses people wore to their weddings back then.
After a full day of activities in the warm sun, the students loaded on the school buses to go back to Circleville. This was an amazing trip for students and teachers.