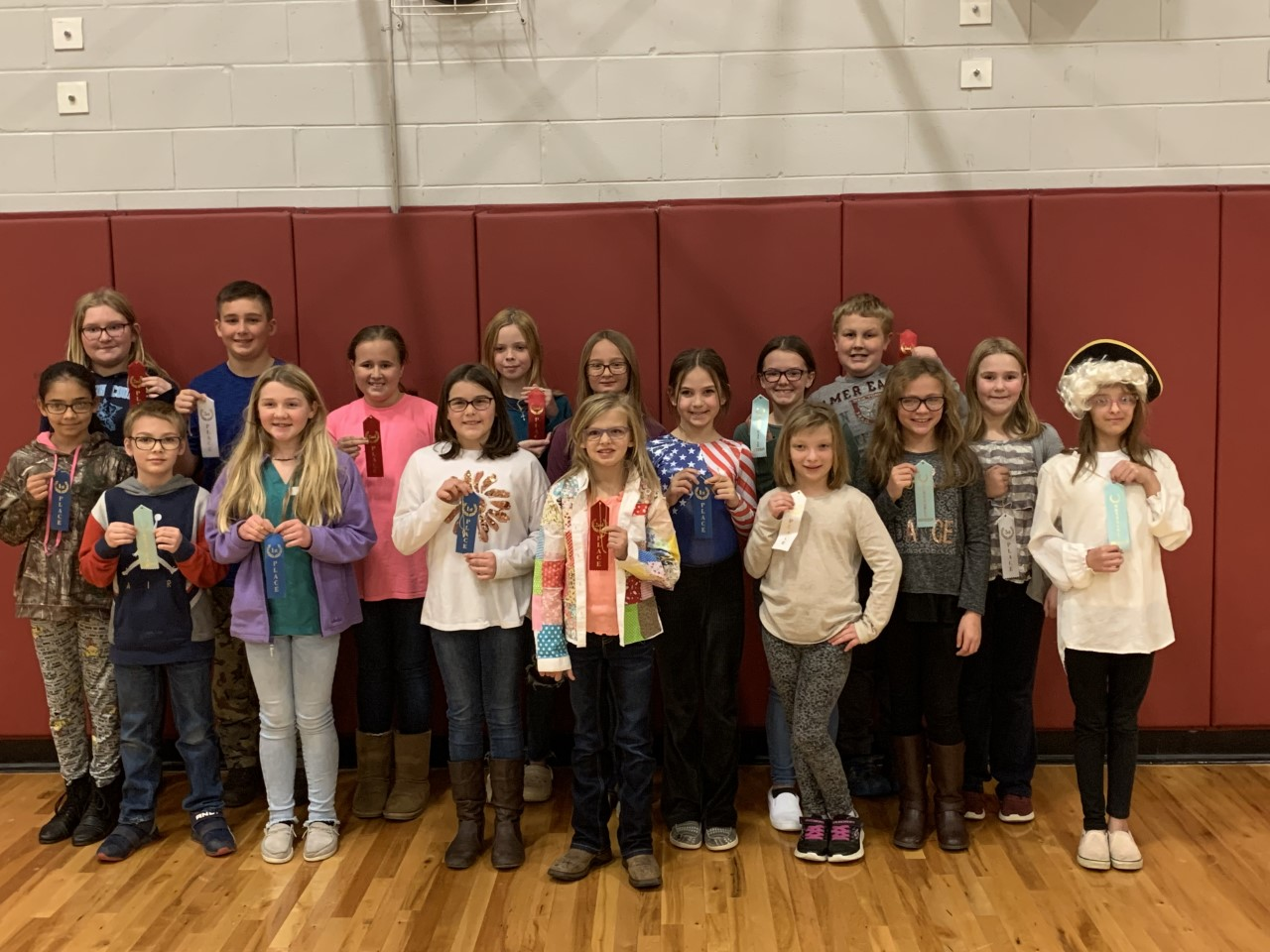 North Fork Elementary School hosted its annual Social Studies Fair on Dec. 6.
Every student in grades four through six completed a project. The projects showed their hard work and dedication to their chosen topics.
Winners were as follows:
Division 1: Grades 4-5
State and Local Studies —Azalea Waddell, Mary Lou Retton: America's Star Gymnast, first place; Miley Kimble, Princess Snowbird and The History of Seneca Rocks, second, and Chloe Barkley, Princess Snowbird, third;
U.S. History — Vaylee Harper, Sacagawea, first, Tori Heavner, Dolly Parton, second, Elaina Raines, Amelia Earhart, third, and Avery Kile, Abraham Lincoln and Kinley Bennett, Native American Tribe: The Cherokee, tie for honorable mention; and
World History — Skye Dahmer, The History of Clogging, first, Callen Kisamore, The Progression of Hay Bales, second, and Ty Johnson, The Titanic, third.
Division II: 6th Grade
U.S. History — Abby Judy, The History of Braces, first, McKenzie Vandevander, Who Was the Angel on the Battlefield?, second, Mason Miller, Compound Bow Vs. Crossbow, third, and Allie Hedrick, George Washington and Kayden Warner, Ellis Island, tie for honorable mention;
World History — Izzy Jameson, History of Diets of Soldiers During WWII, first, and Dalila Sponaugle, The Titanic, second.