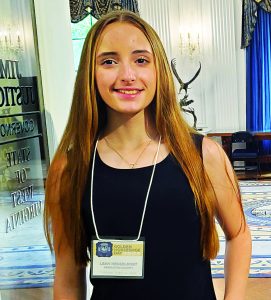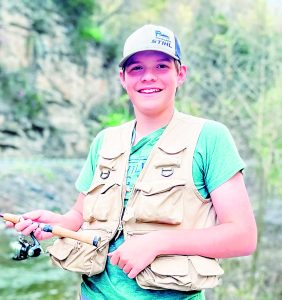 Pendleton County Middle School students, Leah Nesselrodt and Mason DiFalco, were invited by the West Virginia Department of Education to attend the Golden Horseshoe Ceremony June 14 at the West Virginia Culture Center in Charleston.
Nesselrodt was knighted during the ceremony. The new Golden Horseshoe sword was designed by students at Musselman High School and forged by students at James Rumsey Technical Center in Berkeley County.
DiFalco was unable to attend the ceremony due to being on vacation.
The WVDE inducted the 221 eighth-grade students as part of the 306th anniversary of the Golden Horseshoe legacy, recognizing them for their achievement in knowledge of West Virginia history. 
"These students demonstrated both the resiliency and dedication required for this achievement," said W. Clayton Burch, state superintendent of schools. "The work ethic exemplified by this class is evidence that they will be incredible ambassadors for the Mountain State. I look forward to the many wonderful things they will achieve."