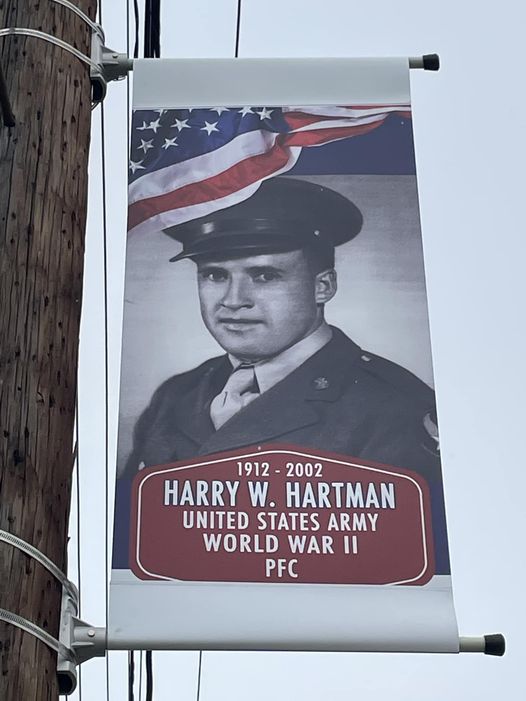 By Ammie Ruddle
Along Main Street in Franklin, photos of veterans who served in war are displayed for all to see. 
Each veteran lived in the county at one point in their lives, according to Liz Warner, who headed the project from start to finish, with the assistance of the Pendleton County Economic Community and Development Authority.
Flags were designed locally by Jodie Wimer of Lavender Raine Designs.
Warner said, "Flags from the low water bridge to The Star that are the submissions that were KIA (killed in action). It is truly humbling and sad to think about what these men sacrificed."
Thirty-two veteran flags now hang on utility poles from Pendleton County Middle/High School to T&K Markets to Kimble Funeral Home. Volunteers placed them on Sept. 10.  
Warner, Laura Brown, executive director for EDA, Doug Bodkin, Alan Buzzard, Jay Nesselrodt, and Dave Meadows donated their time to complete this project. "It took about eight and half hours to hang all the flags," said Warner. 
"The heart of our community is its volunteers," said Brown. 
Not only can the flags be seen on main street but also on social media. Pendleton County resident, Betty Kimble, posted a photo of the flag with her father, Harry W. Hartman, on it to social media. Hartman, who served in the United States Army during World War II, passed away in 2002.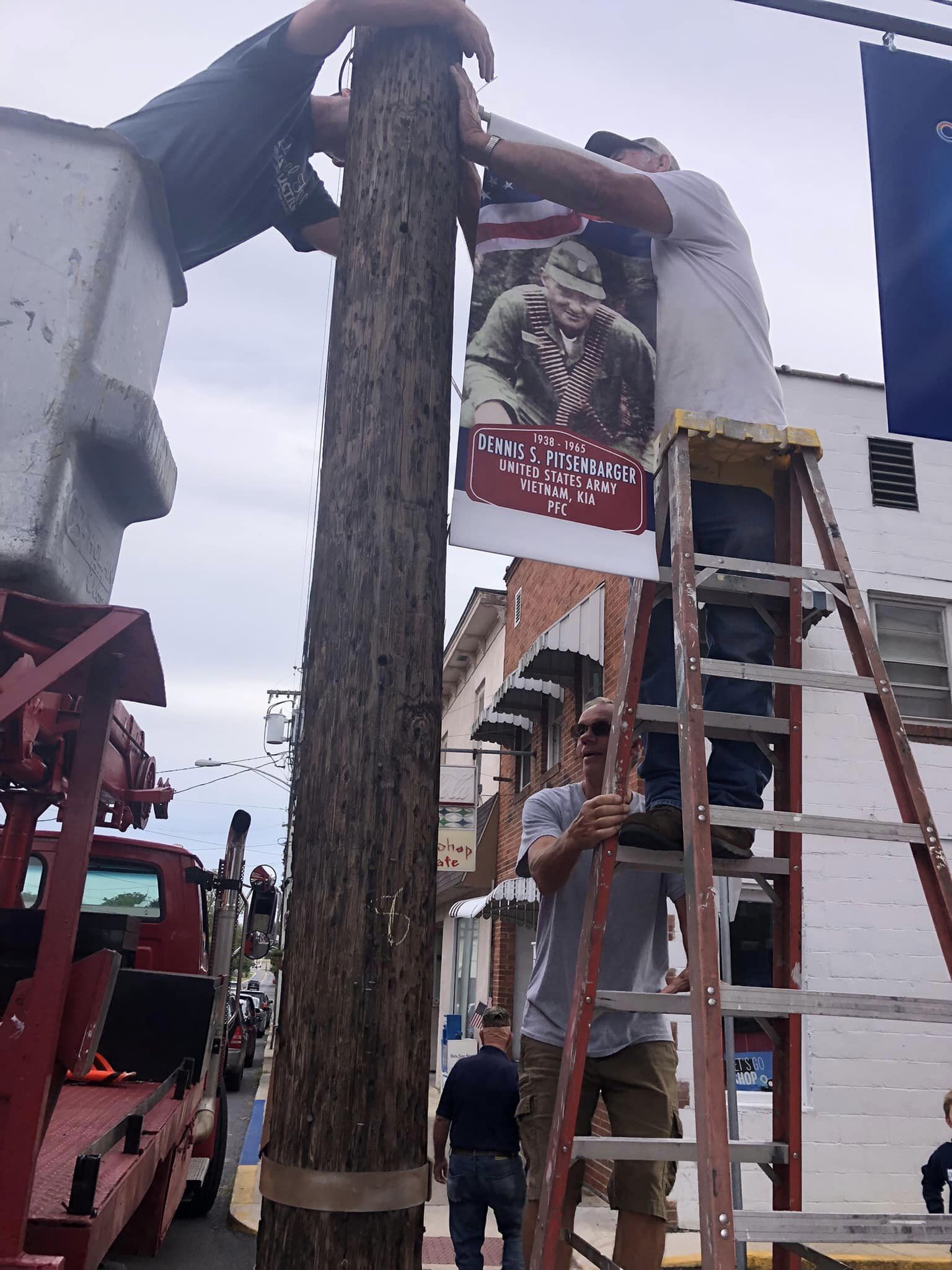 Kimble said, "Thanks to all who had this idea and followed through from start to finish. The flags look wonderful hanging in Franklin. This is my dad. (I think he's super handsome.) One of the proudest things he done in his lifetime was to serve his country." She added, "He loved to share memories of the time he served in the United States Army."
Brown also posted about the project on social media stating that "more details coming soon regarding these special veterans."
In order to complete the project, A GoFundMe page was created to accept donations in order to see the project through and a little more than $6,000 in donations was raised for the project. 
Warner said, "I would be remiss not to say that Carole Hartman, a county servant for many years and Franklin Main Street Beautification committee member, desired to see flags such as these adorning our streets."