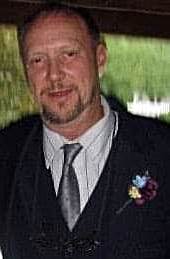 Melvin "Rat" Edward Moats, 70, of Sugar Grove passed away peacefully on June 16, 2023, at his home.
He was born on March 31, 1953, in Sugar Grove, the son of the late Melvin Everett Moats and Myrtle Catherine (Redman) Moats. 
Mr. Moats attended Franklin High School. He worked at Crossroads Farm as a mechanic for 12 years where he retired and was a veteran of the U.S. Air Force.
Surviving are three daughters, Nayone Moats Moore and husband, Derrick Moore of Laurel, Maryland, Myowne Moats of Waynesboro, Virginia, and Tara Moats of Grottoes, Virginia; a son, Tayshawn Strother of Verona, Virginia; five grandchildren, Rylen, LaMya, Kenlee, Kartyr and Khloe; two sisters, Fay Moats and husband, Charles of Franklin, and Alma Moats and husband, Leroy of Staunton, Virginia; numerous nieces and nephews; and a number of cousins, special family and friends.
A memorial service honoring his life will be held at 1 p.m. July 8 at the Basagic Funeral Home in Franklin with military honors conducted by the U.S. Air Force. The family will receive friends one hour prior to service time on July 8.
The Moats family would like to thank everyone for their prayers and condolences.
Memories and words of comfort may be left at www.basagic.com or on Facebook at Basagic Funeral Home.