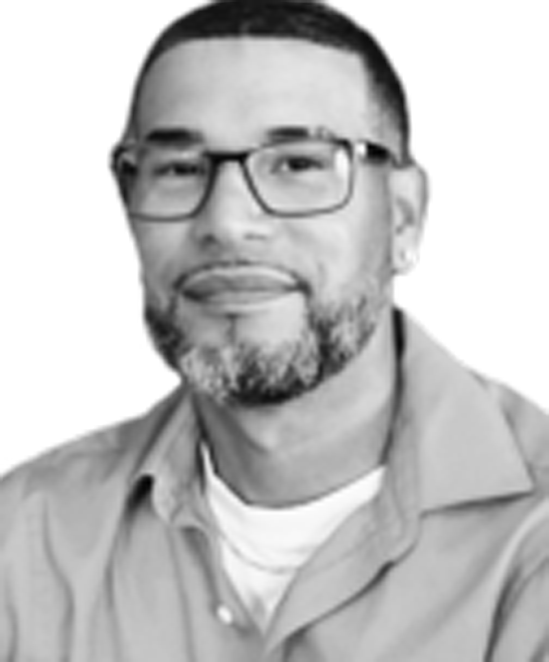 Thursday, May 18, 2023, became Heaven Day for Max Lee Rodriguez, 44, of Mount Crawford, Virginia.
He was born Aug. 8, 1978, in Mayaguez, Puerto Rico, and was the son of Magdalene Martinez of New York and the late Leonardo Rodriguez.
Mr. Rodriguez was employed with Interchange Group and attended New Beginnings Church.
He spent his early years in his native country Puerto Rico and later New York, thus becoming a fan of the New York Giants and the New York Yankees. At the age of 16 in 1994, he moved to Harrisonburg, Virginia.  One of his favorite past times was watching football games. He also enjoyed car shows, but his three sons were the joy of his life.  He could be found attending his sons' basketball or soccer games, or just kicking the soccer ball around with his son, or shooting hoops in his back yard with the boys.  Playing video games with his son was also high on the list.  
He also enjoyed family events, picnicking, hiking, and volleyball playing at the Killbuck Riflemen Range at Ft. Seybert, which was one of his favorite places.  This past September, though very ill, he managed to play the part of Indian Chief Killbuck in the reenactment of the burning of Ft. Seybert, which took place in 1758 on this site.  
On Sept. 4, 2010, he married the love of his life, the former Aimee Dawn Conrad, who survives.  From this union they were parents to one son, Carmelo, of the home.
In addition to his wife and mother, he is also survived by sons, Trevian Rodriguez and Julius Rodriguez, both of Harrisonburg, Virginia, and Carmelo Rodriguez of Mount Crawford, Virginia; two sisters, Kamiash Brown and husband, Jodi, and Isha Suarez and husband, Anthony Ramsey, all of New York; a grandchild, Jonahliz Rodriguez; mother-in-law, Frances Conrad Morgan and husband, Robert of Rockingham, Virginia; father-in-law, James "Jed" Conrad of Fort Seybert; sisters-in-law, Susan Melendez and husband, Alex of Rockingham, Virginia, Sara Ferrell and husband, Joe of Mt. Crawford, Virginia, and Andrea Cunningham and husband, Jim of Buckhannon; and numerous nieces and nephews.
In honoring his request, the burial was held Sunday at Fairview Cemetery in Ft. Seybert with Pastor Scott Schneiderman officiating.
Memorial contributions may be made in his memory to Blue Ridge Christian School.
Memories and words of comfort may be left at www.kygers.com or at www.Basagic.com.
Local arrangements were under the direction of the Basagic Funeral Home in Franklin.