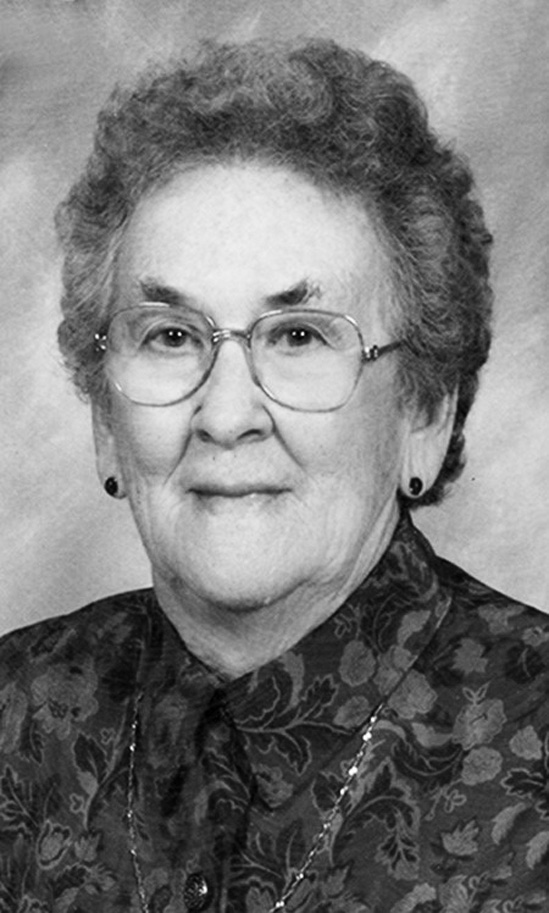 Mary Virginia (Lough) Anderson, 97, of Mozer passed away on March 9, 2023, at Grant Rehabilitation and Care Center in Petersburg.
She was born Aug. 4, 1925, in Mozer and was the daughter of the late John Daniel and Mamie Susan (Hevener) Lough.
Mrs. Anderson was a 1943 graduate of Franklin High School and a 1945 graduate of Shenandoah Junior College in Dayton, Virginia.  A homemaker and farm wife, she was also an avid reader and historian.
She was a member of the Mt. Horeb United Methodist Church and was the first female member of the South Branch Ruritan Club.
Her husband of nearly 70 years, George William Anderson, Jr., whom she married on Oct. 11, 1947, preceded her in death.
Surviving are a son, John Anderson of Cabins; two daughters, Judy (Roy) Matlick of Shepherdstown and Jane (Jack) Yokum of Petersburg.  She was blessed with four grandchildren, Kristen (Chris) Matlick Butler, Jonathan Yokum, Jared (Rachel) Matlick and Daniel Yokum and a great-granddaughter, Brigid Butler. She is also survived by two sisters-in-law, Audrey Lough and Helen Sheffer; a brother-in-law, Fred (Anna Lee) Anderson; a former sister-in-law, Mary Lough; and numerous nieces and nephews.
She was also preceded in death by two brothers, James A. Lough and George G. Lough; and a stillborn sister.
The family will receive friends from 10 – 11 a.m. March 25 at Horeb United Methodist Church in Upper Tract. A memorial service will follow at the church with the Rev. David Webb officiating. Interment will be private in Lough Family Cemetery.
Memorial contributions may be made to the Mt. Horeb United Methodist Church, 172 Ridge Road, Upper Tract, WV 26866 or to the South Branch Ruritan Club, 3861 S. Mill Creek Rd. Upper Tract, WV 26866.
Arrangements are by Schaeffer Funeral Home in Petersburg.