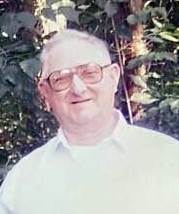 Marvin Orlando Dice, 85, of Riverton passed away March 2, 2022, at Stonerise Keyser in Keyser.
He was born on Dec. 24, 1936, in Simoda, the son of the late Marvin and Lonnie Mary (Thompson) Dice.
Mr. Dice attended Mallow School and Circleville High School. He had worked for Hinkle Trucking, Dettinburn Trucking and Germany Valley Limestone and was a self-employed backhoe and dozer operator.
He had also worked as a mail carrier for 24 years, carrying mail from Petersburg to Franklin and from Franklin to Elkins. He retired in 2016.
On June 12, 1965, Orlando married Carol June (Mallow) Dice, who survives.
Also surviving are son, Marvin Dice Jr. (Lisa) of Shannon, North Carolina; two sisters-in-law, Karen Sue Sponaugle (Carroll Lee) of Franklin and Rhonda Mallow (Carl Thompson) of Riverton; a brother-in-law, Danny Mallow (Linda) of Franklin; four sisters, Leona Beard and Sheila Sites (Gerald), all of Petersburg, Helen Bostic of Centerville, Virginia, and Norma Wimer of Silsbee, Texas; a special niece, Melinda Mallow (DJ Kimble) of Seneca Rocks; a special great-nephew, Isaac Kimble of Seneca Rocks; and several nieces, nephews and cousins. 
Funeral services were held Sunday in the Basagic Funeral Home chapel with Pastor Cindy Skinner officiating. Interment was in North Fork Memorial Cemetery in Riverton.
Memorials may be made to PAWS or to donor's choice.
Memories and words of comfort may be left at www.basagic.com or on Facebook at Basagic Funeral Home.