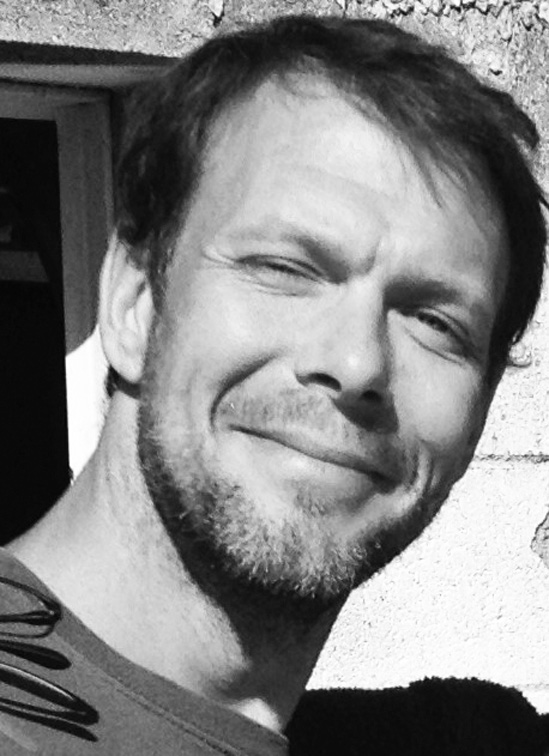 On Nov. 19, 2022, Mark Mueller made the bravest decision of all. On a bright, sunny Saturday afternoon in his beautiful home in Bloomingdale, Washington, DC, he slipped peacefully away, enveloped in the love of his family and many friends.
He was born in 1967 in Random Lake, Wisconsin, the youngest of seven children to Harold and Joyce Mueller.
From the earliest age, "Mawkie" was the center of attention at every gathering, leading to a lifelong interest in performance art and music; his air guitar version of "Purple Rain" brought down the house at high school. 
After a few college years at University of Wisconsin–Milwaukee followed by journeys in Europe, Mr. Mueller pursued modeling and acting. When Hollywood stubbornly refused to recognize his acting genius, in 1993, he enrolled at Evergreen College in Washington, majoring in environmental science. Several blissfully happy years followed studying bacteriophage viruses, before he was recruited to District of Columbia, Amsterdam and back to the District of Columbia again where, among many roles, he worked in scientific planning and development for the NIH/NIAD Division of AIDS Research, was a health specialist at NIH Vaccine Research Center and a member of the Pandemic Preparedness Task Force.
After several contented years on U Street, he purchased and renovated a beautiful Victorian town house in Bloomingdale to reflect his eclectic, exquisite taste in furnishing and art.  While town life gave him a valuable career and community leadership, his deep love of nature guided him in December of 2017 to purchase the 330-acre OMG farmstead in West Virginia with friends. There he spent thousands of hours (cunningly recruiting friends to perform unpaid manual labor) restoring the beauty of the land and its buildings.
Mr. Mueller was the ultimate uniter and creator of community. As one friend observed, "If you put Mark on a solitary mountaintop and came back a month later, he'd be the mayor of a village gathered around him." He had largely definitive and inerrant opinions on the right paint, fixtures and decor for one's home, the correct way to mix a W Street Mark-hattan, the proper way to plant a sapling, or which song to belt out during karaoke. His individuality of vision remained the strongest driver throughout his life. If a person shared oneself openly and honestly, he would return the favor tenfold, receiving, challenging, and loving everyone amid endless experiences and adventures.
While we are heartbroken that Mark is no longer with us, we know that our lives were made fuller because he was with us at all. 
His service will be held at 2 p.m. Saturday on his farm in West Virginia. More details can be found at https://www.omgacres.org/mark. One of his finest legacies is The Mark Mueller conservation, set up on his birthday in April 2022, to support conservation projects in Sweedlin Valley. Its aim is to protect, preserve, and expand the land and its wildlife so that it evolves as a place supporting healthy ecosystems, forest land, biodiversity, and wildlife habitat. It was his wish that donations be made to his conservation fund at https://www.wvlandtrust.org/mueller/.