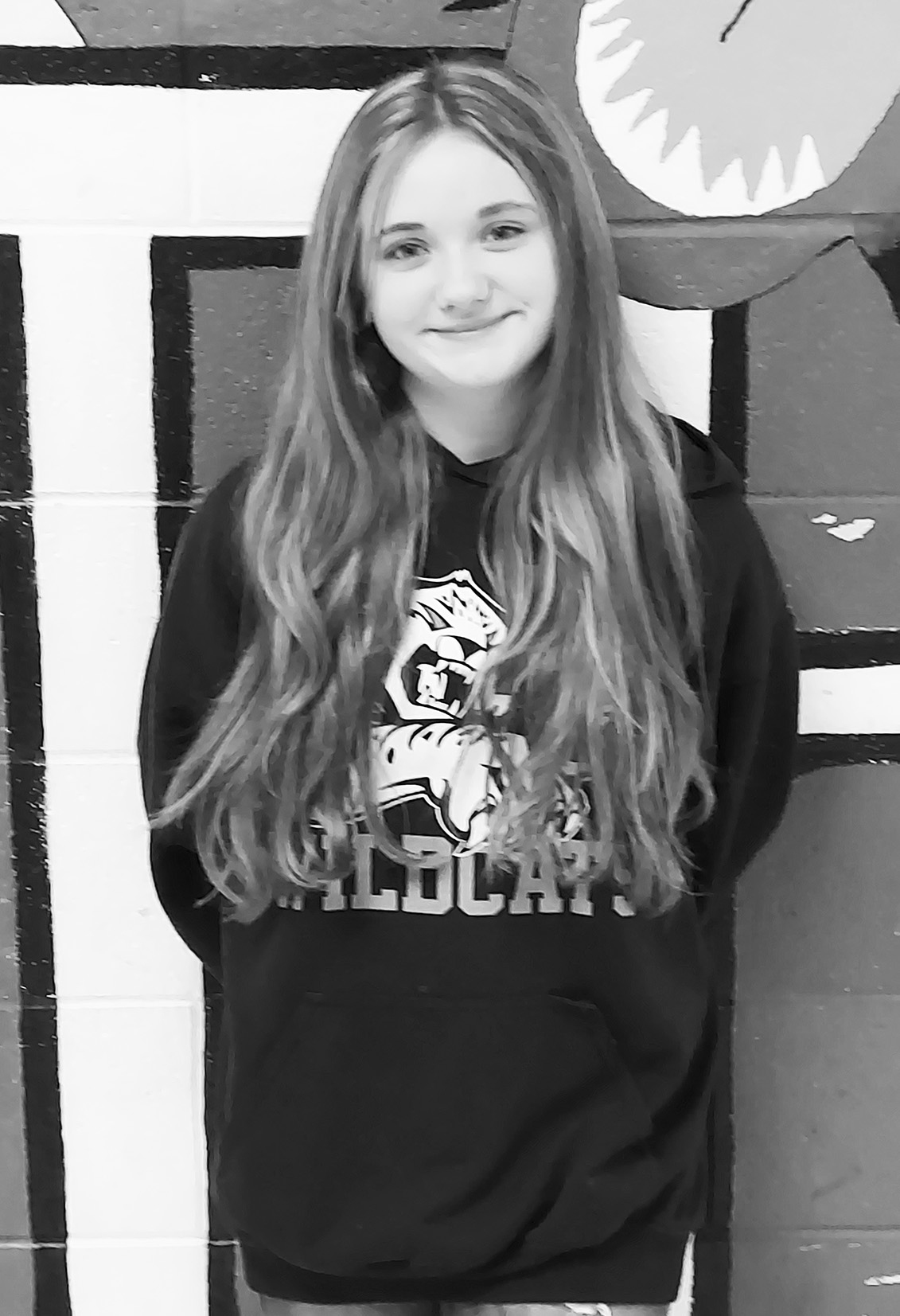 Paigelyn Long, Hannah Rexrode and Kaylee Teter have been named outstanding students of the month for January at Pendleton County High/Middle School.
A sophomore, Long of Circleville is the January James Huffman Responsible Student of the Month. She is the daughter of Michael Bennett and step-mother, Joy, and she lives with her grandfather, Todd Bennett. She is on the A Honor Roll and a member of Upward Bound, Family, Career and Community Leaders of America, FFA and Cherry Grove Baptist Church. Her goal is to finish high school with honors and get into her dream college at Glenville State University.  She wants to get an elementary teaching degree and return to Pendleton County to teach. 
Rexrode, a senior, is the Academic Student of the Month. She is on the A Honor Roll and is a member of the National Honor Society, FFA, the PCHS softball team and the St. Paul Independent Lutheran Church Youth Group.  She also lifts weights.  She is the vice president of the class of 2023 and is on the Dean's List at Eastern West Virginia Community and Technical College. Her plans are to attend Virginia Western Community College to obtain a degree as radiation therapist. She is the daughter of Mark and Amanda Rexrode of Franklin.
The Pendleton County Middle School Student of the Month is Kaylee Teter. She is the daughter of Terry and Kathy Teter of Circleville. She also has a sister, Emilee Teter. She loves playing volleyball and playing with her dog. She is a member of North Fork Baptist Church. After high school, she would like to work with K9s.