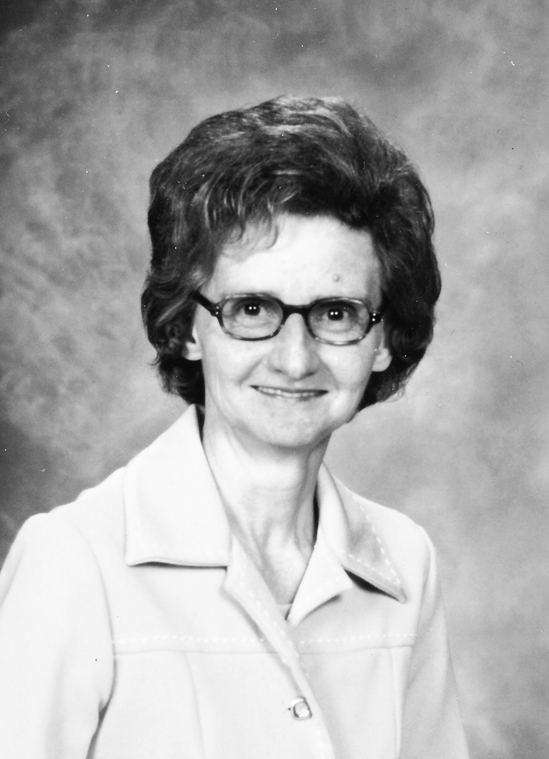 Lena "Faye" (Armstrong) Colaw, 84, of Blue Grass, Virginia, passed away Oct. 2, 2022, at her home.
She was born March 6, 1938, in Williamsville, Virginia, a daughter of the late William Arlie and Margie Mae (Ervine) Armstrong. 
Mrs. Colaw was a member of Blue Grass United Methodist Church and enjoyed fixing Sunday dinners for the family. She loved working in her flowers, working on the farm and canning. After her retirement from Aileen with 32 years of service, she loved babysitting the "little ones." Above all, she will be remembered as a loving, wife, daughter, sister and aunt.
On Oct. 14, 1961, she married her husband of 60 years, Conley McKendrie Colaw, who survives.
Also surviving are a sister, Dottie Mitchell of Doe Hill, Virginia; and several nieces, nephews and cousins.
She was also preceded in death by her siblings, Mildred Clements, Betty Griffin, Arlene Trayer, Buck Armstrong, Glen Armstrong, Sham Armstrong, Polly Ritchie and Constance "Connie" Townsend; and half siblings, Becky Hupman, Brown Armstrong and Hallie Mackey.
A funeral service will be held at 2 p.m. today at Obaugh Funeral Home in McDowell, Virginia, with Rev. Andre Crummett officiating. Burial will follow in Blue Grass Cemetery. The family will receive friends one hour prior to the service.
Active pallbearers will be Larry Wimer, Hunter Colaw, James William Colaw, Paul Trible, Herb Lightner, Bob Beverage, Wayne Beverage and Lanny Wimer.
Honorary pallbearers will be Hal Warner, John M. Simmons, Mike Puffenbarger, Brian Richardson, Jimmy Will, Joe Will, Matthew Trible and Berlin Beverage.
Memorial contributions may be made to Blue Grass Cemetery, 3042 Blue Grass Valley Road, Blue Grass, VA 24413; or the Highland County Volunteer Rescue Squad, PO Box 268, Monterey, VA 24465.
Condolences and memories may be shared with the family at www.obaughfuneralhome.com.