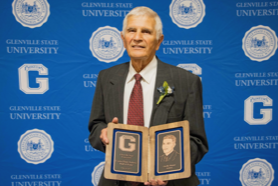 By Stephen Smoot
Earlier this month, Circleville High School graduate and legendary coach Orville Harper earned induction into the Glenville State University Athletic Hall of Fame. 
Sam Yokum, Pendleton County head baseball coach, described the respect that his players held for him, saying, "He was referred to more as Mr. Harper than Coach Harper."
His legacy of baseball excellence at Glenville includes the fact that he remains the only baseball star from that school to ever earn multiple first-team All-Conference honors. Harper's senior year, the coaches selected him as one of three captains. He earned three letters while playing for Guy Propst's Circleville baseball squads and also in college.
Though he has spent four decades as a sports official, most remember Harper as a successful coach at Circleville. Yokum remembered that "his teams were very competitive. He instilled a lot of discipline in those teams."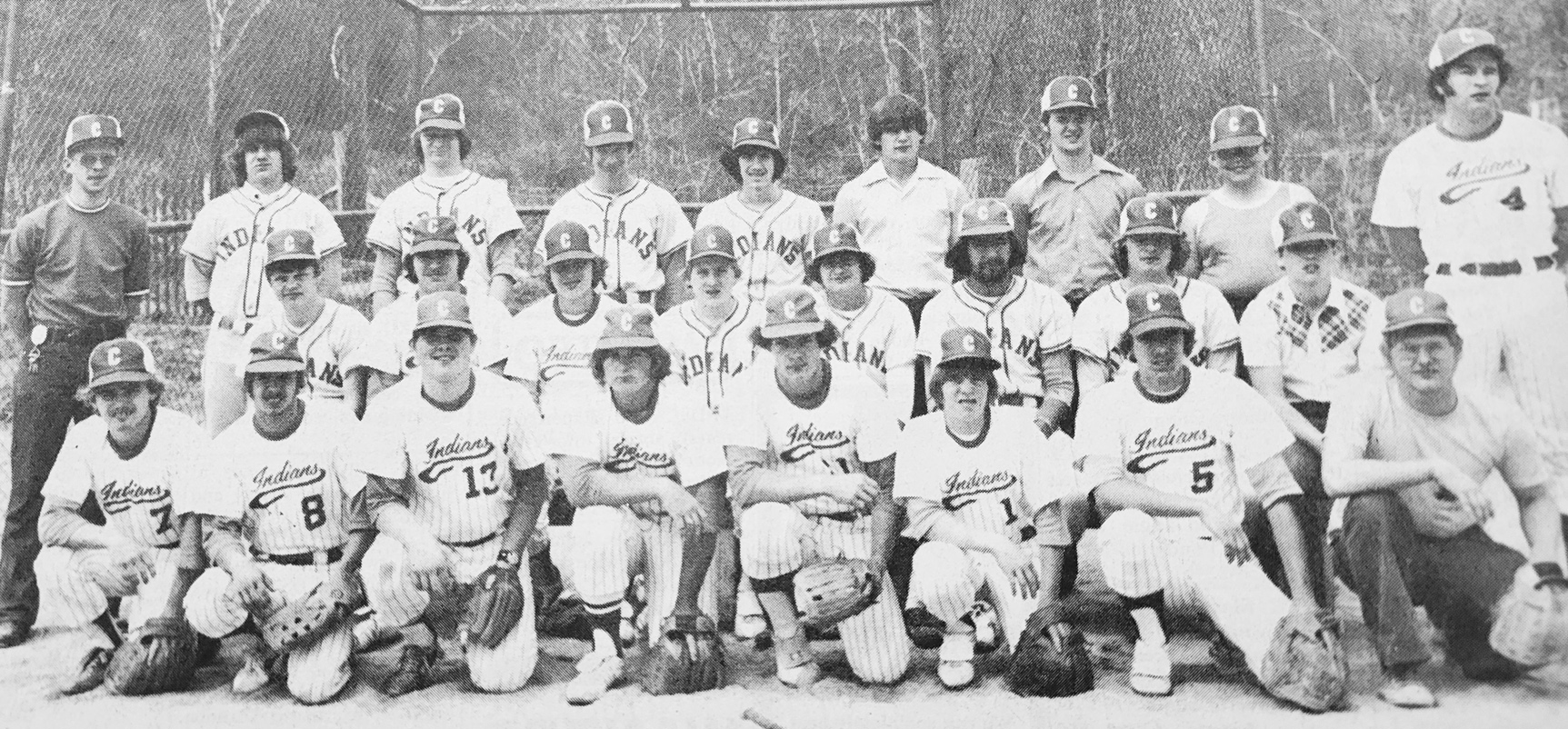 In 1977, Harper's team won their first state baseball title of his tenure. In those days, high school baseball in West Virginia had two classes, A-AA and AAA. Circleville defeated Buffalo-Wayne at City Park in Parkersburg to win the double-A title.
Said Harper of that year's run in the Pendleton Times, "We weren't just happy coming to the state tournament. We wanted to win it."
"The players always knew what the expectations were from Mr. Harper," Yokum said. The 1994 championship run may have showed Harper at his best. The team won 24 games and lost none, with the "most difficult schedule ever," as rated by the Pendleton Times that spring, including three-time triple A baseball champion Jefferson High School and reigning double A title holder Bridgeport. 
His 1993 squad left a solid foundation, going 22 and six and winning a regional championship, but 1994 topped it in many ways.
In April, his squad won two no-hitters in a single day, beating Tucker County 10 to 0 and Franklin 19 to 0. According to the Pendleton Times report, "the double no-hitter drew nationwide attention as the Associated Press reported the results on its national sports wires." ESPN also featured the results.
Just as the team had hit the stretch run for the playoffs, potential disaster struck. The state's top player, Travis Harper, who happened to Harper's son, received a back injury in a car accident coming home from prom. The future James Madison University and Tampa Bay Devil Rays pitcher, who also played shortstop, could not contribute for the remainder of the season.
"Without Travis at shortstop," Harper said, "we must change our whole infield around. To win, we need to play good defense and when you move players around, you run into trouble."
The mark of a great coach is not simply wins, losses, and titles, but also how to prepare players and how to adjust to the unexpected. 
With his son watching, Harper's squad went 9-0 the rest of the season, defeated Van in the first round of the state playoffs, then knocked off Doddridge County 6-3 for the title.
"When Travis went down, I saw a different kind of team," Harper told the Pendleton Times, "The boys pulled closer together and seemed to play tougher."
Harper retired after 30 years as a teacher and coach, but used his extra time to run a successful painting contracting firm. He also serves as president of Circleville High School Preservation, Inc.
He credited his college experience as being part of the foundation of his success. As he explained in the announcement of his induction, "Glenville State prepared me for my career as a teacher and coach." He added that "my baseball coach, Bill Douglas, who passed away recently, was a lifelong friend." Harper also shared that "my only wish is that he could have been a part of the induction. He impacted me greatly with his Christian values."
And just as his coach impacted and influenced his future, there is no doubt that countless former Circleville players could say the same.