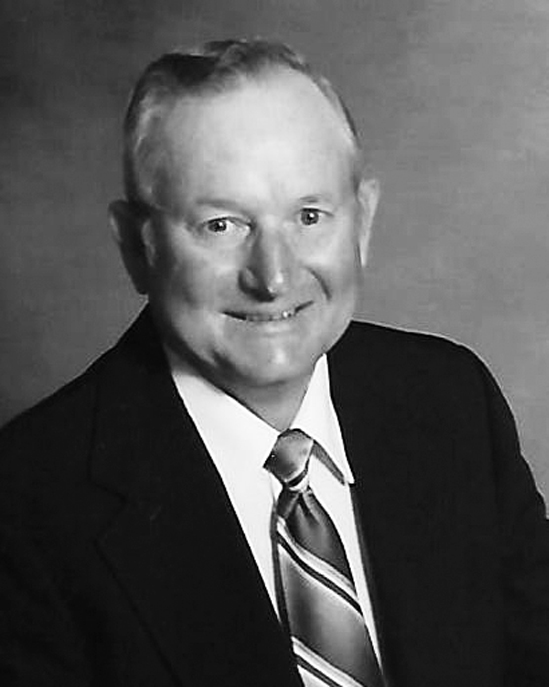 Lee Roy Evick, 97, of Brandywine passed away Oct. 8, 2022, at Pendleton Manor in Franklin.
He was born on Oct. 27, 1924, in Brandywine, the son of the late Charles Lester and Treva Augusta (Rexrode) Evick. 
Mr. Evick attended Oak Flat and Brandywine Schools and was a member of Calvary Lutheran Church.
He had worked as a farmer for Leatherman Munzing, McClure Anderson, and William Anderson Farms for 19 years.
He retired from the U.S. Forestry Service, where he had 25 years of service. 
On Dec. 15, 1948, he married Ina Jean Martha (Sinnett) Evick, who survives at Pendleton Manor in Franklin.
In addition to his wife, he leaves behind to treasure his memories: two sons, Lee Roy Evick, Jr. (Nancy) and Albert Lester Evick (Pamela), all of Ft. Seybert; a sister, Janet May Zirk of Milam; two brothers, James "Jim" Evick (Ann) of Charlottesville, Virginia, and Charles Lester Evick (Gretta) of Harrisonburg, Virginia; six granddaughters, Michelle Lynn Kuykendall (Danny), Allison Rae Moats (Sam), Josie Lee Wright (Zethan), Leigh Rian Richmond (Jesse Blevins), Gayle Yvonne Combs (Wes) and Meghan Michelle Evick (CJ Funk); 17 great-grandchildren, Jacob, John, Javin, Jaxon and Justus Kuykendall, Kyel and Julian Towler, Bryson, Ethan and Liam Moats, Roman and Declan Wright, Amber Allen, Autum Yonkovich, Kayleigh Richmond, Kaden Richmond and Easton Combs; and three great-great-grandchildren, Preston, Legend and Jaslyn Allen.
He was also preceded in death by a daughter, Mary Margaret Evick; a brother, William "Bill" Evick; and a sister, Emma Jean Thomas.
Funeral services were held Wednesday in the chapel of the Basagic Funeral Home in Franklin with Pastors Jessica and Jason Felici officiating. Interment was in Cedar Hill Cemetery in Franklin.
Memorials may be made South Fork Volunteer Fire Department, PO Box 297, Brandywine, WV 26802.
Memories and words of comfort may be left at www.basagic.com.