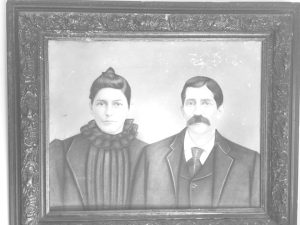 Sugar Grove
By Paula Mitchell
Spring, glorious spring.  Sunshine is the cure for a good deal of what ails all.  
There is already a contest going on as to who is the first to mow their lawns.  After a few hitches of mowing, it tends to become a "drag."  
There have been jokes made about lawn care, and they reach a wide audience.  Humor is universal, and it is shared with love.
For those who are concerned about maintaining a professional appearance, Lawn in Order is a perfect example through and through. 
Some people take pride in their lawns and get a lot of fulfillment by keeping them immaculately manicured. This is time well spent for them. For many, mowing a lawn is nothing but a chore and a despised one at that. To them, a perfect day is when the sun is shining, the breeze is blowing, the birds are singing, and the lawn mower is broken.  
There are some tips to lawn mowing.  The optimal time to mow grass is actually in the evenings.  Grass clippings left in the yard helps to fertilize the lawn.  It is called "grasscycling." 
Mowing the lawn is a useful task, and it can organize one's mind.  One can think dreamy thoughts but still keep to the lines.  Going back and forth, back and forth, on a lot can be very satisfying — the repetitiveness, the roar of the mower, the sense of progress, and turning raggedy grass into a model lawn.  Once the mower has been shut off, one has earned the right to sit in the shade with a cool drink. Once that has been done, the misery has been dissipated.
Once fall has arrived, the task of mowing the yard has become quite cumbersome.  There is hope that an early frost will take care of the lawn mowing once and for all for the season.  
The writer feels sorry for those living in Texas, Georgia, Florida and Arizona where it is 100 degrees in temperature, and lawn mowing is a huge undertaking.  The writer says to come north to Pendleton County!
 Some instructions to life's daily living include the following:
Lose without excuses.

Remember that all news is biased.

Win without boasting.

Choose a church that sings joyful music.

Remember that a good example is the best sermon.
Fickle Spring.  Mother Nature wins again.  Last Monday's snowstorm was hard to believe.  Then there was the hot spell from Saturday through Tuesday, with falling temperatures on Wednesday.  No wonder folks are having sinus and cold issues.
Quotes for the week are as follows: 
"Teaching a child not to step on a caterpillar is as valuable to the child as it is to the caterpillar." — Bradley Miller
"All you need is love, but a little chocolate now and then doesn't hurt." — Charles Schulz
"Doing nothing for others is the undoing of ourselves." — Horace Mann.
"There is not a man of us who does not at times need a helping hand to be stretched out to him, and then shame upon him who will not stretch out the helping hand to his brother." —Theodore Roosevelt
"There is a debt of service due from every man to his country, proportioned to the bounties which nature and fortune have measured to him." — Thomas Jefferson
Not sure where it is best to hear the "Talk of the Grove."
The VFW/Lions Club chicken barbecue on Saturday was the first of the season.  It proved to be a huge delicious success.
Enos Horst and Tom Mitchell were the first reported community residents, with Robin Cassell and Betty Kimble following soon after, to mark the return of the hummingbirds.  Be sure to put out the clean feeders for the little friends and sit back to enjoy their flights.
Phil Downs motored to Romney to spend a day visiting friends.
Karla and Jim Moats and Troy and Montana Hise were happy to meet up with Tuesday and Brian Simmons at their favorite vacation spot, Isla Mujeres, Mexico. They all enjoyed a fun-filled week, relaxing on the beach, snorkeling with exotic fishes, savoring the local cuisine and playing games in the sand.
On Sunday, Troy, Jennifer, Kay and Emily Eckard of Linville, Virginia, enjoyed a luncheon and visiting in the home of Willard and Judy Rader.
Recently, Helen and Rhonda Nash had a full house at "Nashland." Robbie Nash of Palmer, Alaska, came for a week's stay over Easter. Others making a visit were Todd and Cathy Nash, Vickie Nash, Terri Lowery, Callie Fox and children, Hannah, Madalyn, Nolan and Tucker and Levi Mangum. Several attended the lovely sunrise service at the Sugar Grove Cemetery. Helen, Rhonda and Robbie also visited and had lunch with Ginger Nash and Justin Keller in Harrisonburg, Virginia. They all made room for dessert from Smiley's ice cream.
Rick Adkins had a great visit with his daughter, Cassi, and Chuck, as well as a great dinner and some fishing with Ali and Charlee while Jett and Trigger played. It was a great day to be a grandpa.
An Easter/birthday celebration was held Sunday at the home of Evelyn Varner. Attending were the host, Kitty and L.J. Purcell, Joyce and Richard Marshall, Janet and D. J. Judy, Eugene and Cindy Varner, Jessica, Geneva and Nathaniel Varner, Raymond and Kelly Varner, Kelsey, Hunter and Ali Kesterson and Bill Troster of Kansas. Donnie and Judy Smith were Saturday visitors.
Visitors of Rosalee Grogg were Marleta Wimer, Steven and Skyler Grogg, Tyler, Dora and Vance Grogg and Dakota, Danielle, Braxton and Blakely Grogg.
Charlotte Hoover of Moyers has had quite an interesting spring. The first day of lambing, a set of triplets and 2 sets of quadruplets were born, with all surviving. Forty-one ewes had lambs in 16 days with multiple sets of triplets to add to the mix.
The Sugar Grove Maple Leaves 4-H Club members picked up trash on Sunday. It is good to see the youngsters taking on this volunteer project. 
Clickety-clacks for the chin waggers are as follows:
Japan has the most vending machines per capita.

Harry Potter author J.K. Rowling is richer than the Queen of England.

Most people say blue is their favorite color.

Orchids don't need soil to grow.

The actors who voiced Mickey and Minnie Mouse were married in real life.  
It's soon May and with that, are the birthdays to celebrate: Betty Kimble, Keith Thompson, and Krista Simmons, third; Joanne Simmons and Connor Hedrick, fourth; Linda Faye Rexrode, Sandy Simmons, and Judy Rexrode, fifth; Ashlyn Wimer and Shalee Wilburn, sixth; Bobby Bodkin, seventh; Grey Cassell, Jean Hudson, Kay Simmons and Donna Evick, eighth; Linnea Fisher, 10th; Willard Rader, Susan Kiser and Juanita Scott, 11th; Jean Ann Homan,13th; Missy Harrison, Adelbert Hoover  and Dinah Beverly, 14th; and Pastor Jess Felici, 15th.  
Concerns for this week are many, and they are as follows: Charles Anderson, Bill Brackman, Scherry Chambers,  Charlotte Copley, Jeff Craig, Jeff Evick, Lee Roy and Ina Evick,  Mary Eye, Ron Gilkeson, Lola Graham, Marlene Harman, Ramona Harman, Missy Harrison, Steve and Armanda Heavner, Starr Hedrick, Virgil Homan, Jr., Charlee Hoover, Lorena Hoover, Myrtle Hoover, Debbie Horst, Alice Johnson, Richard Judy, Margaret Kiser, Rex Landis, Jay Linaburg, Angela Lung, Linda Malcolm, Morris and Sue Mallow, Roger and Skip Mallow, Yvonne Marsh, Neil McLaughlin, Naomi Michael,  Joe Moats, Lincoln Moore, Ernie Morgan,  Aaron Nelson,  Kathy Nelson, Ken and Ruth Nelson,  Betty Hoover O'Donnell, Cheryl Paine, Sutton Parrack, Betty Lou Propst, Kara Propst, Linda Propst, Nathan Propst, Sheldon Propst, Bryer Puffenbarger, Eldon Puffenbarger, Willard Rader, Don Rexrode, Donna Ruddle, Barbara Simmons, Chloe Simmons, Erin Simmons, Eva Simmons, Charlie Sites, Ona Smith, Stanna Smith, Steve Smith, Berlie Sponaugle, Patricia Swecker, Harry Lee Temple, Charlotte Thompson, Rosa Tichenor,  Sandra Vandevander, Jack Vogel, Amby Waybright, Jr., Ron White, Judy Williams, Junior Wimer, Larry Wimer, Carol Windett and the people of Ukraine.