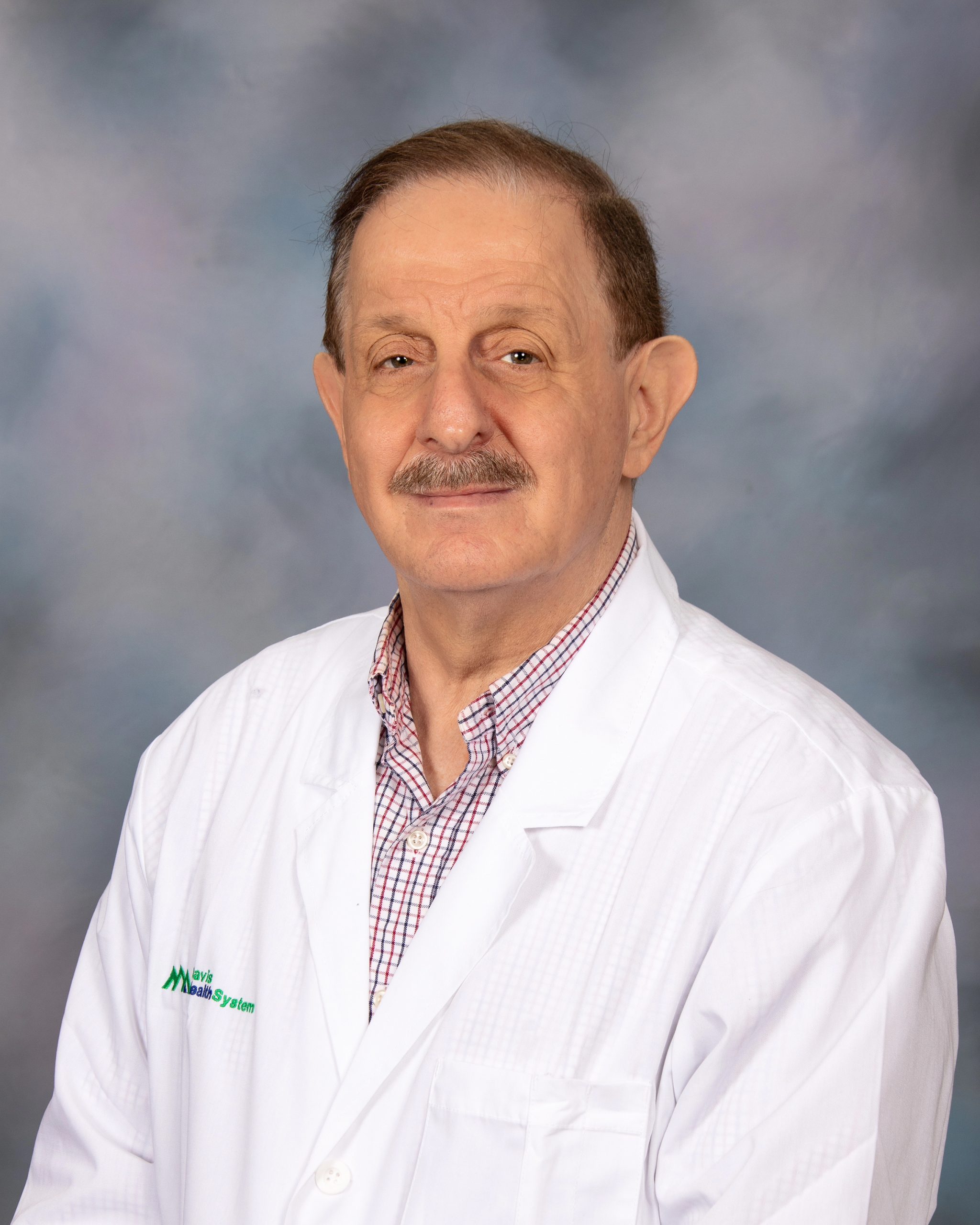 Dr. Emad Kowatli
Dr. Emad Kowatli has joined Davis Health System as the new medical director for Davis Medical Center's Better Sleep Center. 
Kowatli, a pulmonologist, will provide inpatient consults and office visits in his role overseeing the Better Sleep Center. He previously served in a similar position in West Virginia as director of Thomas Health's Sleep Laboratory in Charleston. Kowatli will also work for Davis Health System in critical care. 
Working and studying in healthcare for nearly 40 years, Kowatli has also served communities in Tampa, Florida, Dayton, Ohio, and Chicago. He credited his long and successful career to his patients and helping them get better.
"It's always about the medicine – how can I improve someone's life, and truly make a difference," he said. "I enjoy developing relationships with patients and their families through the healthcare process.  Enabling a change for the better and to encourage a positive outlook is what I love the most."
Kowatli acknowledges the stress insurance and healthcare coverage can cause patients and their families. When his patients face benefits being cut, or an overall lack of adequate coverage, Kowatli said he will work to guide patients through every one of their options. 
"Insurance is a problem at times," he said. "I want to give the people what they need, not what the insurance wants to give them."
It's a situation many patients unfortunately must deal with.
"It makes the way we can treat a patient very challenging," said Kowatli.
At Davis Health System, Kowatli will continue to monitor research and discoveries in the medical field, understanding that science and technology have long been rapidly developing fields.
"Medicine is constantly changing, so you have to change with it," Kowatli said. "Technology changes too. It's always about adapting to new and different challenges."
Kowatli served Southern West Virginians as director of the intensive care unit at the Logan Regional Medical Center. While there, he quickly grew to appreciate West Virginia for its natural landscape and scenery.
"I just fell in love with West Virginia and its beauty – I love the mountains," he said. 
All of his children live in West Virginia, which made Davis Medical Center a desired destination. 
He was born and raised in Damascus, Syria. He is board certified with the American Board of Sleep Disorder, the American Board of Critical Care and Internal Medicine, as well as the American Board of Pulmonary Medicine. 
Kowlalti's pulmonolgy highlighted treatment options are diagnosis and treatment of black lung, diagnosis and treatment of asthma with experience in biologic treatment for severe asthma, chronic obstructive lung disease diagnosis and management, lung cancer screening and stage, bronchoscopies with biopsy and bronchial washing, diagnosis and treatment of interstitial lung disease and fibrosis, treatment of sleep disorders, including obstructive sleep apnea, insomnia and hypersomnolence like narcolepsy, diagnosis and treatment of pleural lung disease, such as pleural effusion and pneumothorax with use of percutaneous chest tube for minimal scarring and percutaneous tracheostomies and chronic follow up of tracheostomy tube, including downsizing and speaking valve.