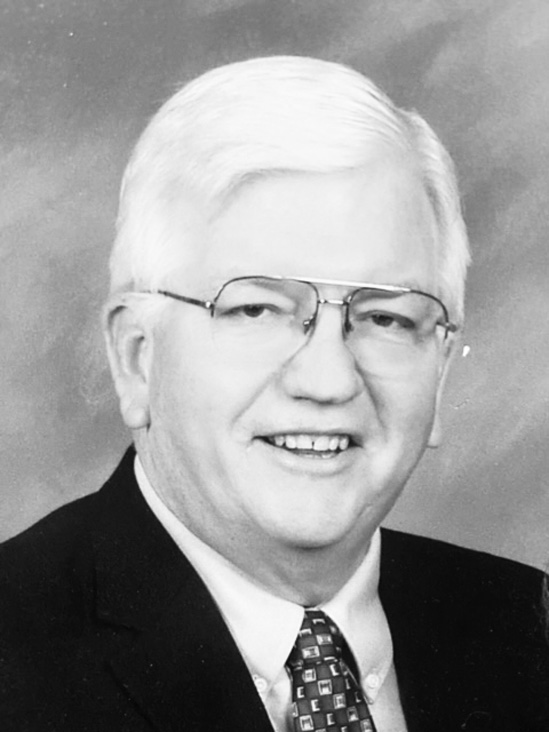 Jack D. Vogel, 80, of Franklin went to his heavenly home on Oct. 27, 2022, at Life Care Center of New Market in New Market, Virginia.
He was born July 5, 1942, and was the son of the late John A. Vogel and Rosalie Virginia Sheets Vogel.
Mr. Vogel was the captain of his high school football team and was asked out on a date by his future wife, Ruth S. Vogel. They dated during high school and college and married on Jan. 25, 1964. 
He graduated from Marshall University with a degree in business management.  He worked for Owens Corning before beginning work in ministry in the 1970s in Charleston.
In 1982, he was called to serve as the first pastor for Living Faith Church in Franklin.  He moved his family to Pendleton County, received tremendous support and immediately fell in love with the area.  
He pastored at Living Faith Church and later attended Franklin United Methodist Church and the Franklin Church of God.  He travelled to India twice on mission trips. He enjoyed lunches at the Pendleton Senior Center, and witnessed his genuine faith in the Lord to others.  
After leaving the ministry, he worked for the Pendleton County Senior Center as the administrator.  He also sold real estate for Sugar Grove Realty.
He loved the community and never knew a stranger.  He loved to talk and laugh with those around him.
He served on the Pendleton County Board of Education from 1994 to 2006.  During that time, he helped oversee the consolidation of Circleville High School and Franklin High School, and the construction of the new Pendleton County Middle/High School.
His wife, Ruth S. Vogel, preceded him in death in September 2021 after 57 years of marriage.
The couple's son, John David Vogel, who was the joy of their life, preceded them in death in September 2016.
Surviving are a brother, Joe Allen Vogel (Rose) of Show Low, Arizona; two nieces; a great-niece; and dear friends, who Jack and Ruth loved and considered to be part of their family, Brad and Jo Lynn Mitchell of Franklin, and their daughters, Sarah Mitchell of Harrisonburg, Virginia, Alisha (Blake) Linehan of Knoxville, Tennessee, Kristen (Steven) Barnett and Rachel Mitchell of Franklin, and their grandson, Lennox Barnett.
He was also preceded in death by two infant brothers.
Friends will be received from noon to 2p.m. Saturday at Kimble Funeral Home in Franklin followed by a funeral service in the funeral home chapel with Pastor Brad Mitchell officiating. Interment will be at Cedar Hill Cemetery at Franklin.
Memorial contributions may be made to Franklin Rescue Squad, PO Box 966, Franklin, WV  26807 or Franklin Volunteer Fire Department, PO Box 902, Franklin, WV  26807.
Online condolences may be shared at www.kimblefuneralhome.com.