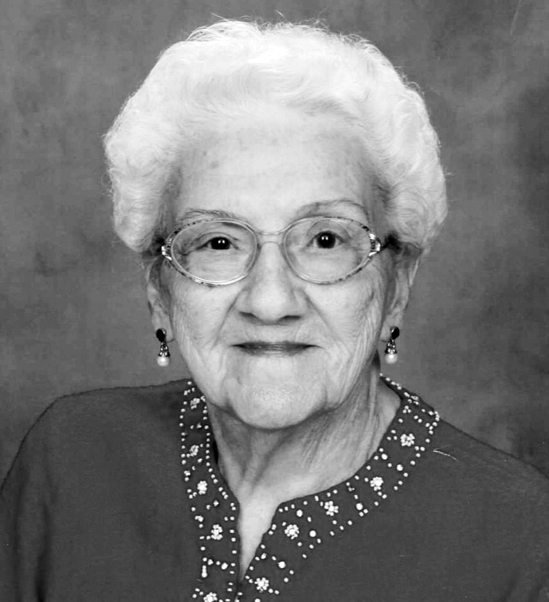 Imogene "Jean" Hinkle Phares, 96, of Burlington, North Carolina, passed away peacefully Nov. 19, 2022, surrounded by her family.
She was born Jan. 20, 1926, in Kline and was the daughter of the late Hobart and Margie Hinkle. 
Mrs. Phares was a housewife for many years.  She worked at Kayser-Roth, May's Hosiery and Copland Fabrics.  She also worked for Carolina Biological and Elon University cafeteria in her senior years.  She was a member of Altamahaw Baptist Church and delivered meals as a volunteer for Meals-on-Wheels. 
She was the loving wife to the late Ernest Phares and the loving mother to her daughter, Wendy Lynch (Aaron) and deceased daughters, Linda Bruner and Margie Harrell (Herbert). 
Surviving are a daughter, Wendy Lynch (Aaron); grandchildren, Teresa Poe (Mark), Suzette Hinshaw, Christa Graves, Sarah Kirkland, Sabrina Kronbergs (Kurt), Mark Harrell, Mindy Isley (Jason) and Terriann Dalessio (Travis); great-grandchildren, Taylor Poe Jones (Dylan), Isaac Gilley, Brock Kirkland, Jeremiah Gilley, Jacob Lawrence, Hailey Hinshaw, Jackson Kirkland, Natalie Harrell and Owen Magdziarz; great-great-grandchildren, Ryleigh, Emily and Lakato Graves; and a sister, Norma Channel.
She was also preceded in death by her daughters, Linda Bruner and Margie Harrell; son-in-law, Herbert Harrell; great-grandson, Brandon Graves; brothers, French Hinkle, Ona Ray Hinkle, Alonza Hinkle, Roland Hinkle and Bobby Hinkle; and sisters, Anna Mongold and Marylou Riggleman. 
A service to celebrate her life was held Nov. 26 at Lowe Funeral Home Chapel in Burlington, North Carolina, with Rev. Walter Jones officiating. Interment followed in Alamance Memorial Park.
Memorials may be made to Altamahaw Baptist Church, 3447 Altamahaw Church St., Elon, NC 27244.