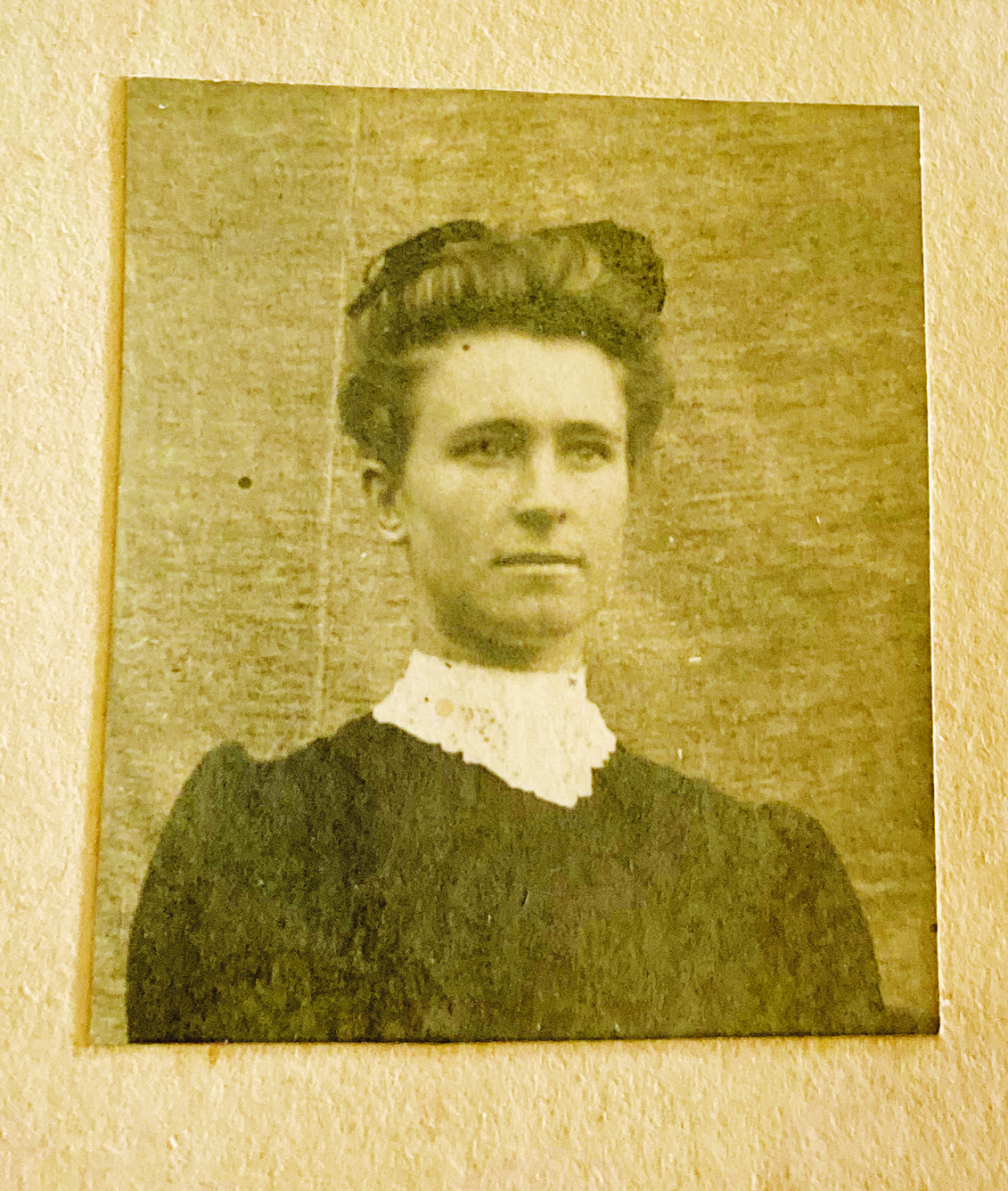 Sugar Grove
By Paula Mitchell
The tradition of Der Belsnickel was brought to America by German immigrants and was soon adopted by other settlers. The Sugar Grove community was settled by Germans and so it made sense to bring this tradition with them.  Lots of fun was had. However, over a period of time, this tradition gave way to what is now celebrated as Halloween, (on a toned-down level of entertainment).
The community children from far and wide donned their Halloween attire and made their way around the neighborhoods, Saturday night.  The "tricks" have all but disappeared, with treats being passed out to all instead. Homeowners enjoyed the children coming to their home.  Oftentimes, it was difficult to determine who the disguised visitors were.
Promptly at 6:30 p.m., the party continued at the Sugar Grove Rescue Squad building.  The costumes were perhaps the best in quite a while.  It was evident that a lot of thought went into them to be presented at the costume judging.  Categories were scariest, most beautiful, super hero, funniest, best homemade and most creative, with the judges having quite a difficult time determining the winners.  
Many games were played following the judging contest. Perhaps the most popular one being musical chairs.  D.J. Sam Moats kept everyone in a jolly mood, with master of ceremonies being Jason Smith who outdid himself.  
As always, refreshments followed the fun. Surprisingly, the children cooperated with this very well. All in all, the night was quite successful with many thanks to the Rescue Squad and Lions Club for delivering many happy memories for the children of the community. 
Sunday's All Saints' Eve Trunk or Treat sponsored by the United Methodist South Fork Charge had a nice crowd of attendees. The Bible came alive with characters of Moses, Noah, Esther, Daniel and King Solomon.  Seeing the manna and the Fruit of the Spirit was quite a treat.  
Life's little instructions hold true for the betterment of life.
Be kind.

Pay a visit or bring food to a home bound person.

Hold the door open for the person behind one.

Pay a compliment to at least three persons daily.

Say "thank you" to anyone who does a favor for a person.
Weather has been cold with a 28° freeze Sunday morning.  The wind has taken its toll on the leaves as they scatter from here to there. This is good weather for a hot bowl of soup to enjoy.
Quotes for the week are as follows:
"Take diplomacy out of war and the thing would fall flat in a week." — Will Rogers
"Everyone must take time to sit and watch the leaves change." — Elizabeth Lawrence
"It was a beautiful, bright autumn day, with air like cider and a sky so blue you could drown in it." — Diana Gabaldon
"Do everything with a good heart and expect nothing in return, and you will never be disappointed." — Barbara Lowe
"The meaning of life is to find your gift. The purpose of life is to give it away." — Picasso 
Sitting by the fire is the best place to hear the "Talk of the Grove."
Mary Puffenbarger has been at patient at Grant Memorial Hospital since Monday. Saturday, Wesley, Becky, Ben, Emma, and Nathan, along with Eldon Puffenbarger, visited with her.  They drove Eldon to Clarksburg and ate dinner at Primanti Bros. Ben went to his first homecoming dance.
Beautiful weather accompanied the bus trip to Gatlinburg and Pigeon Forge, Tennessee, and the Smoky Mountains this past week.  Returning home after a wonderful time were Evelyn Varner, Janet Judy, Judy Costello, and Sandy O'Gorek. 
Recent visitors in the home of Willard and Judy Rader were Eddie Rader of Davis and Bill and Charlene Rader.  Bill and Charlene have returned to their home in Plantation, Florida. Chad, Amber and Bella Kimble were Sunday visitors of Willard and Judy Rader.
Recently, Helen and Rhonda Nash enjoyed a beautiful weekend with friend, Cindy Childs of Fredericksburg, Virginia, at the Graves Mountain Lodge Apple Harvest Festival in Syria, Virginia, where they had a successful craft show selling their candles. They later hosted friends Brenda Clare, Mary Ellen Gordon and Shirley Thomson, also of Fredericksburg, Virginia, who brought lunch and stayed to enjoy the afternoon. Helen and Rhonda are still celebrating grandson/nephew, Jack Nash of Palmer, Alaska, who led his high school football team, the Colony Knights, to the school's first ever state championship. Jack's father, Robbie, is the Knights' head coach and his brother, Kody, is an assistant coach. So, it was a family victory.
Phil Downs visited in the home of K.D. and Verla Puffenbarger.  While there, other visitors arrived, namely, Jim Puffenbarger of Maryland and Loretha and Bryan Bland of Dayton, Virginia. 
This week's clickety-clacks for the chin waggers are as follows:
The military salute is a motion that evolved from medieval times, when knights in armor raised their visors to reveal their identity.

It is not at all unusual for several ostrich hens to lay their eggs in the same nest.

Salt water makes up about 97% of the earth's water supply.

A giraffe and a man have the same number of vertebrae in their necks…seven.

There are over 65 million two-dollar bills in circulation.
November birthdays are as follows: Jack Bowers, second; Judy Waggy, Terry Harper, Roy Bowers and Donna Hoover, third; Robby Fisher and Rachel Price Rexrode, fourth; Marleta Wimer and Danielle Grogg, eighth; Libby Hoover, ninth; Bill Pennybacker, 11th; Betty Wilfong, 12th; Bob Grimm and Paul Mallow, 13th; Erma Moats, Deyerle Rexrode and Kara Townsend, 14th; and Pat Bodkin and Frenchie Moates, 15th.  
Concerns for this week are many, and they are as follows: Mercedes Aumann, Charles Anderson, Bill Arrington, the Lonnie Arbaugh family, Lynn Beatty, Jack Bennett,  Jimmy Bennett, the Browning Boggs family, Bill Brackman,  Charles Burgoyne, Jeff Evick, the Lee Roy Evick family,  Ina Evick, Dan and Margaret Ferrell, Ron Gilkeson, Lola Graham, the Shirley Hammer family, Marlene Harman,  Steve and Armanda Heavner, Everett Hedrick, Starr Hedrick, Gary and Jackie Hills, Virgil Homan, Jr., Charlee Marie Hoover, Keith Hoover, Lorena Hoover, Myrtle Hoover, Enos Horst, Doris Hull,  Bob and Cynthia Hurry, Lisa Dawn Jamison, Alice Johnson, Kim Kline, Richard Judy, Melissa Lambert, Robin and Kitty Lambert, Robert Lambert,  Rex Landis, Angela Lung, Linda Malcolm,  Betty Mallow, Roger and Skip Mallow, Yvonne Marsh, Neil McLaughlin, Naomi Michael, Gloria Moats, Joe Moats, Lincoln Moore, Ernie Morgan, Shelby Morrison, Aaron Nelson, Ken and Ruth Nelson, Bennie Nesselrodt, Cheryl Paine, Sutton Parrack, Alda Propst, Betty Lou Propst,  Betty Shay Propst, Kathy Propst, Sheldon Propst, Mary Puffenbarger, Verla Puffenbarger, Pam Rexrode, Donna Ruddle, the Estyl Shreve family, Annie Simmons, Barbara Simmons, Davey Simmons, Erin Simmons, Eva Simmons, the Vernon Simmons family, Robbie Sites, Ona Smith, Stanna Smith,  Patricia Swecker, Rosa Tichenor,  Sandra Vandevander, the Jack Vogel family, Ron White, Judy Williams, Larry Wimer and Junior Wimer.