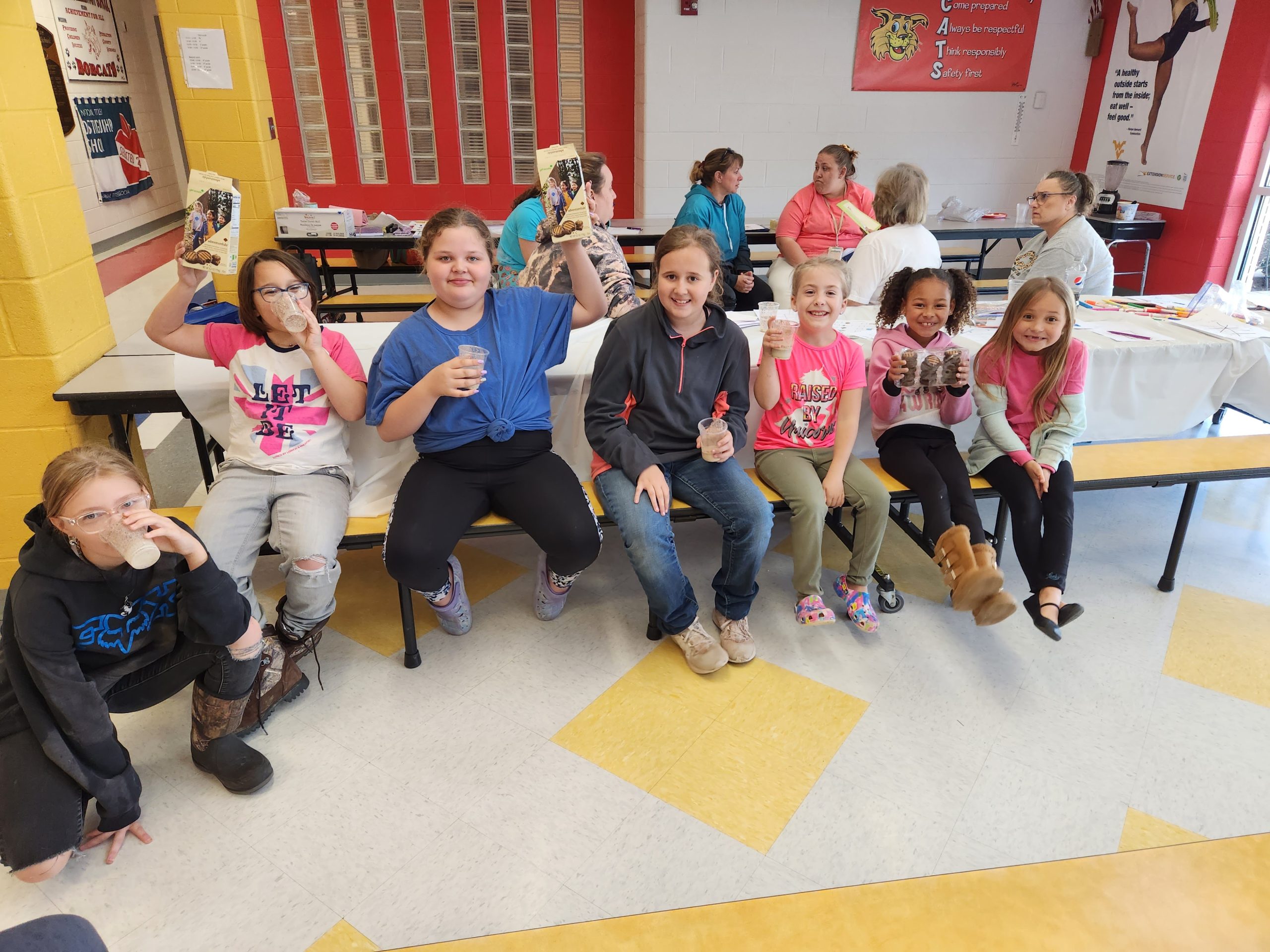 Tanya Wright from WIC was the guest speaker at the Girl Scout meeting on April 19. She spoke to the girls about general nutrition and making healthy choices for snacks. Healthy snacks were made and shared.
On April 23, the girls volunteered to clean the flower beds at the Brandywine Elementary School. The girls also learned about Earth Day where they discussed taking care of the world and keeping it bright and beautiful for everyone. They made bird feeder and planted veggie seeds for an ongoing project. The meeting ended with the girls enjoying yummy milk shakes made with Adventureful Girl Scout cookies.
Several people and businesses, including Summit Community Bank, the Potomac Headwaters Chapter of the National Wild Turkey Federation and Nancy Boyer-Rechin, contributed funds to help purchase new uniforms.
Several businesses and individuals donated cookies to send to active-duty service members and the fire departments that were keeping the brush fire under control. Those donating cookies included Yokum's Store, Bowmans Hardware, Potomac Hardware, Tiny Tots Day Care, Bowers Used Auto Sale, Franklin Florist, Lisa Herrit-Faust and other friends of the Girl Scout Troop. 
All the special guests, volunteers, and donors make it possible to provide the best experience possible for the girls. 
There is an adventure-filled summer planned, and it is hoped that more girls will join in on the fun. The next meeting will be held from 6 – 7:30 p.m. May 31 at Faith Lutheran Church in Franklin.
If a child is interested in registering to become a girl scout, the spring registration is underway. A discounted registration fee will be available until May 31. A troop for the girls in the Seneca area is going to begin. For more information on registration or to be a volunteer in the Seneca Rocks troop, contact Rosa Propst, Cheryl McClanahan, Angel Bodkin, Jessica Hedrick, or Christina Kimble.