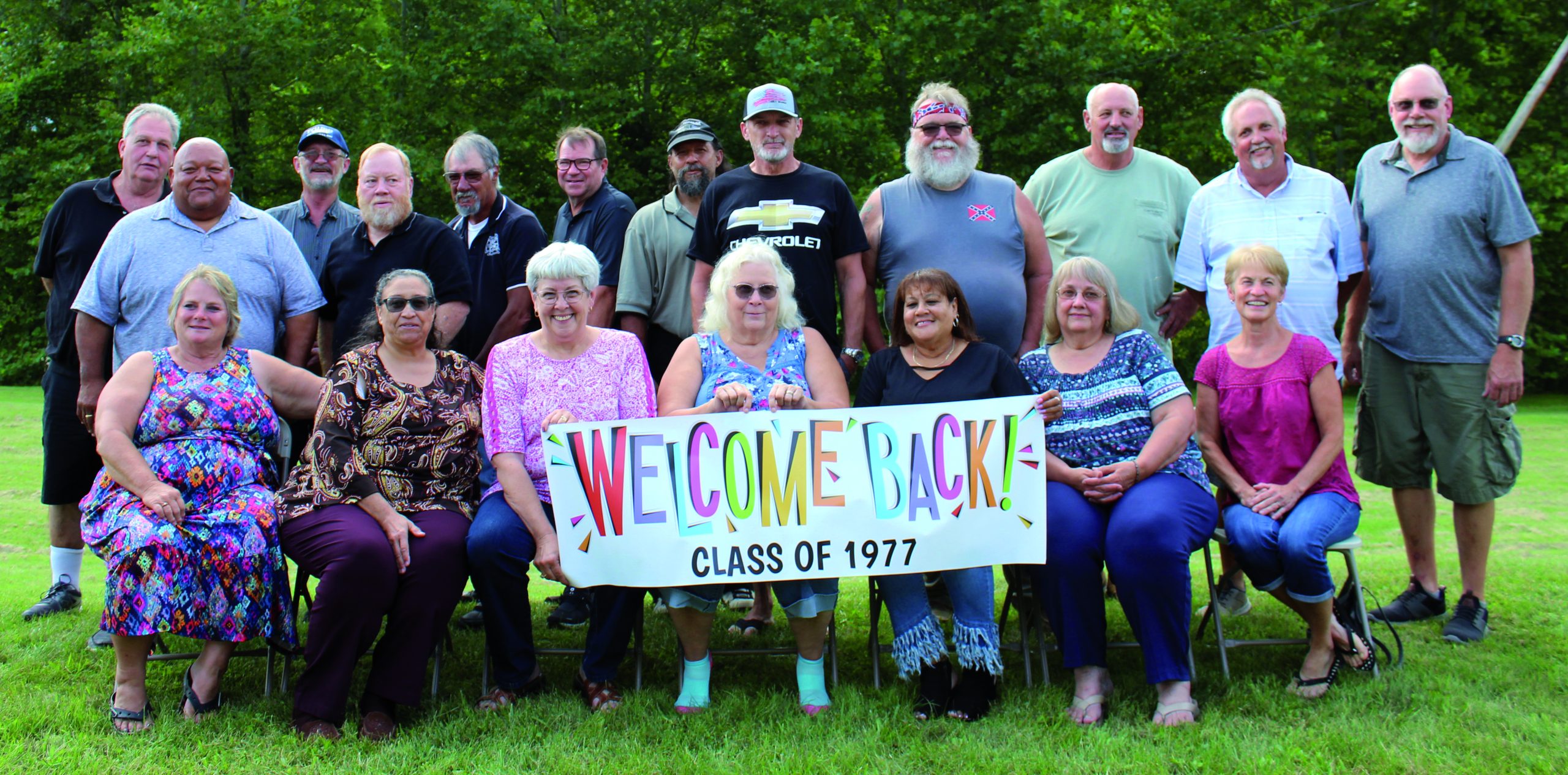 Franklin High School's class of 1977 gathered Aug. 20 for its 45th-year reunion. Twenty classmates, along with spouses and guests, attended the reunion at the Franklin Ruritan Building.
During the social hour, attendees enjoyed finger food while greeting each other, reminiscing about various school events as they looked at memorabilia on display and catching up with former classmates.
Candles were lit in memory of eight deceased classmates – Sandy Pope, Patricia (Logan) Grey, Gregory Gardiner, Freeman Puffenbarger, Jeffrey Mitchell, Diana Simmons, Joey Crider and Marcella (Mowery) Sinnett.
Following the welcome by Marsha (Rexrode) Nelson, Cleriece "CC" (Newman) Pressley gave the blessing for the food which was prepared by Buffalo Snow Catering Company of Franklin.
Plans were made to have another reunion in five years.