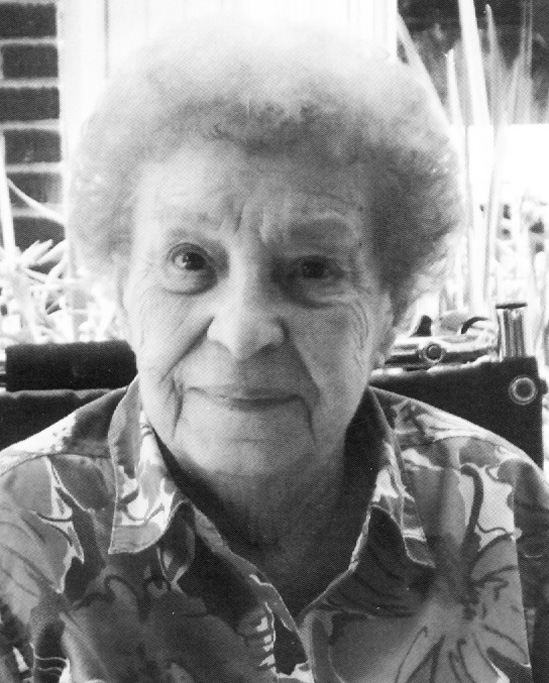 Evelyn Marie Hartman Ruddle, 96, of Franklin passed away Dec. 5, 2022, at Pendleton Manor in Franklin. 
 She was born July 22, 1926, at the family homeplace in the Deer Run area of Franklin, to the late Jennings Bryan and Vanie Marie Bell Hartman.
Prior to becoming a resident at Pendleton Manor in December 2015, she made her home in the Ruddle community.
Mrs. Ruddle was a graduate of Franklin High School.  She worked as a waitress at Ikey's Restaurant in Franklin and Mountain State Restaurant in Ruddle.  She retired from Hanover Shoe Company.
She was the last surviving member of her immediate family.
On Feb. 13, 1946, she married Ralph W. Ruddle, who preceded her in death on Jan. 30, 1975.
Surviving are a daughter, Betty Marie Smith (Shyrl) of Franklin; a son, Calvin Ralph "Buddy" Ruddle (Donna) of Moyers; a grandson, Bradley "Brad" Smith (Julie) of Dayton, Virginia; two granddaughters, Melissa Ruddle Lambert (Rick) of Broadway, Virginia, and Kristie Ruddle (Mike Lambert) of Sugar Grove; eight great-grandchildren, Jared, Nathan and Noah Smith, Dilan, Aleisha and Alexia Lambert, Shayla Ruddle and Milayna Britton; a great-great-granddaughter, Kaci Keller; a sister-in-law, June Hartman of North Canton, Ohio; and several nieces and nephews, including a very special niece, Debbie Fledderjohann (Paul) of Clinton, Ohio.
She was also preceded in death by a son, Bruce Edward Ruddle; two brorthers, Owen Hartman and Edward "Ed" Hartman; and a sister, Anna Whytsell.
There will be no formal visitation.  Family and friends may pay their respects and sign the guest register at Kimble Funeral Home in Franklin from 8 a.m. to 7 p.m. on Friday.  The casket will be closed.
A graveside service will be held at 11 a.m. Saturday at Ruddle Presbyterian Church Cemetery with Pastor David Morris officiating.
Memorial contributions may be made to Pendleton Manor, PO Box 700, Franklin, WV  26807 or Franklin Rescue Squad, PO Box 966, Franklin, WV  26807.