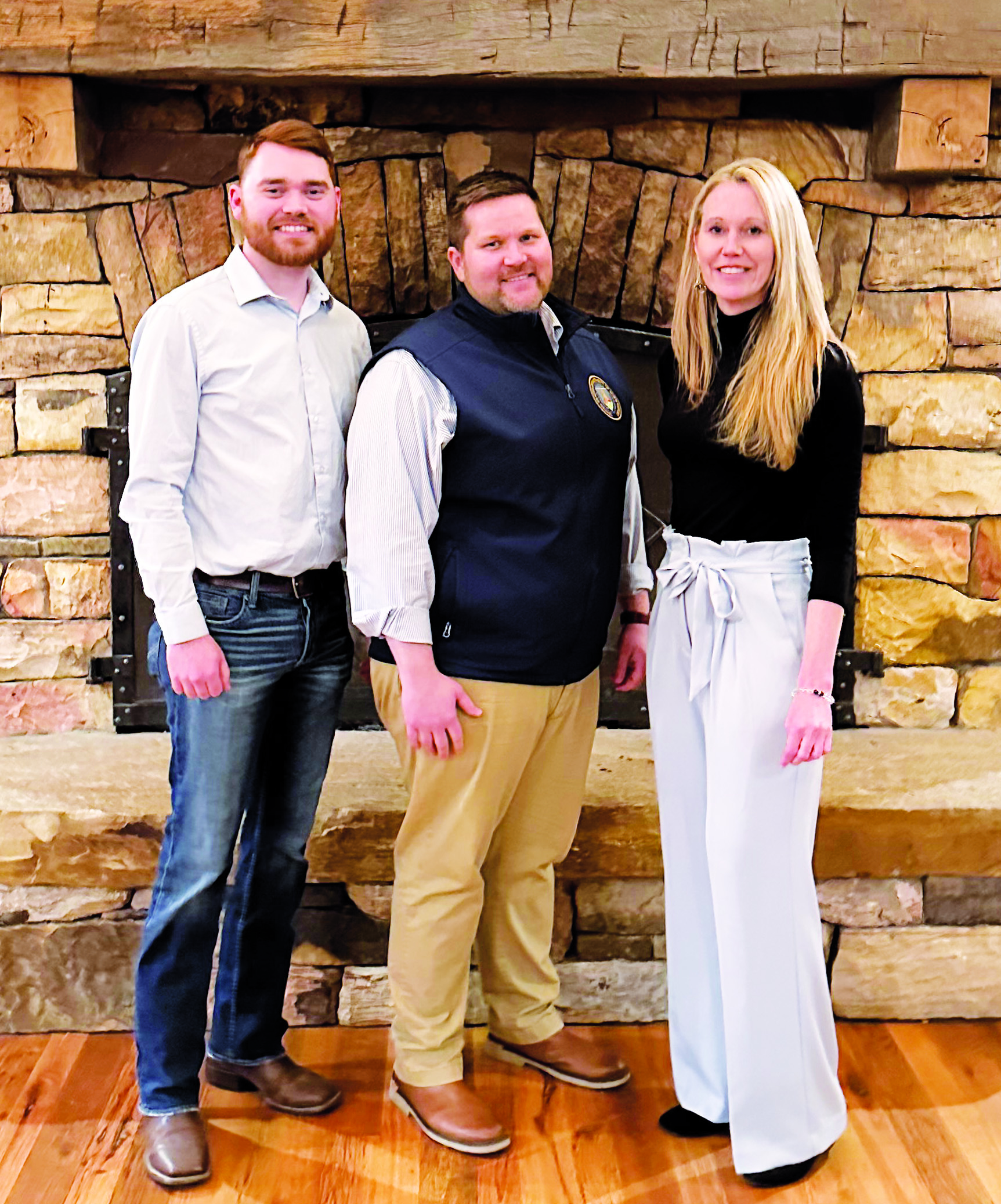 By Stephen Smoot
From the commanding vistas of the west rim of Smoke Hole Canyon, Pendleton County economic development stakeholders met to discuss opportunities. Attendees met in Lodestar Mountain Inn's beautiful wooden chapel graced by a hand built stone chimney and gorgeous glasswork.
After a short social greeting period, Jeffrey Hartley from Thrasher gave his presentation. He started by talking about the process of broadband expansion. In many areas, this starts with identification of which addresses could be eligible for grants. "You have to find that cluster of homes," Hartley said.
Hartley also shared that communities have discovered that broadband infrastructure is almost as vital of a need as water and sewer. "There are tried and true ways to get help for water and sewer. Broadband was never before seen as a need."
Absent grant support, as he explained, for profit internet service providers have a process that governs where they choose to provide service. If 30 percent of current subscribers are willing to switch, this makes the strongest case to move into an area. Established routes that bring in competition can provide incentive to provide better service.
Hartley added that West Virginia stands to receive National Telecommunications and Information Administration, or NTIA, funds "to build out about half the state."
When asked about Starlink, Hartley shared that "we have reached out to them. Starlink is expensive, but there is no need to wait for a provider. Starlink is a satellite internet service operated by Elon Musk's Space X.
Unfortunately, most of Pendleton County and surrounding areas in West Virginia and Virginia are categorized on a Starlink availability map as "coming soon." A similar coverage "hole" exists in New Mexico. The rest of West Virginia and Virginia are shown as in a "waitlist" zone. The Starlink website states that this means "area at current capacity. Order to reserve your place."
According to a Mountain State Spotlight article published in 2021, "Starlink has committed to serving nearly 10,000 households in West Virginia in exchange for federal subsidies, and if its ambitious plans are any indication, it wants to sign up many, many more."
Ryan Thorne, formerly from Senator Joe Manchin's office, now heading up the USDA state office, presented next. He said that "I appreciate the invite to speak to you all. You truly have a great slice of Almost Heaven."
He started by describing the role of the USDA state office. Across the state, it has 11 branches and 45 employees. Thorne said, "I am blessed to have a team of true seasoned professionals."
The state office also operates USDA Rural Development initiatives. Thorne said that USDA spent $400 million on projects in West Virginia, mostly on water and sewer projects. Other initiatives supported public safety, emergency response, assisting first time homeowners, and other fundamental needs.
USDA Rural Development has approximately 50 programs. As Thorne explained, "we can build a community from the ground up applying these programs." Many of these support government services, businesses can also benefit from rural development initiatives.
Pendleton County submitted two applications recently for USDA assistance. Thorne told the group, "they're good projects." He said of an application to fund expansion of the Sweetwater Farm Trail Center, "there will be stiff competition for that." Another program supports farmers who expand their work into adding value to the food they produce. He provided examples including maple syrup and related products and cattle farms producing beef jerky.
Thorne closed with words of praise for the area. "Pendleton truly does rock," he said, referring to the county tourism slogan. He went on to say that "Pendleton County is doing a lot better. There's more energy. There's more engagement."
Amber Nesselrodt, executive director of the Pendleton County Convention and Visitors Bureau, provided an update that included exciting news concerning the county's involvement in the US Capitol Christmas Tree tour. Nesselrodt also outlined collaboration between Pendleton and Grant counties on the Smoke Hole Bridge to Bridge initiative. 
Then came the owner of the Lodestar Mountain Inn, Scott Wimer. His wife, Amy, said, "Thank you guys for being out here. We love meeting new people."  She explained that the Lodestar was not so much a resort as a ministry. "We support pastors, veterans, and first responders." The Wimers built the Inn to provide these important community members "a place to come."
While they function primarily as a "private retreat center, we are always happy for people to come."
They added that "God has provided us a great opportunity," which could refer to both the inn and the area as a whole.