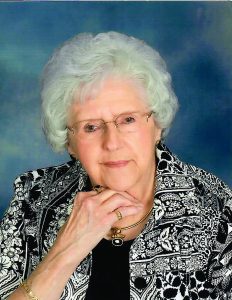 Dorothy Kuykendall Wampler, 82, of Bridgewater, Virginia, passed away very peacefully in the early morning hours of Aug. 13, 2022, at the Bridgewater Home where she had been a resident for the past 11 months. Prior to that, she lived independently in the Bridgewater Retirement Community for 15 years.
She was born on Oct. 27, 1939, at Fort Seybert and was the daughter of the late John H. and Amelda (Zirk) Kuykendall.
Mrs. Wampler was a hairdresser for more than 50 years and spent all those years working at A&K Beauty Salon in Harrisonburg, Virginia. She was a member of Mill Creek Church of the Brethren, where she sang in the adult choir. She was an original member of the Stone House Quilters where she helped to make quilts that were donated to the Shenandoah District Disaster Auction each year. She was also a life-long member of the Pathfinders Sunday School Class at Mill Creek. In her free time, she enjoyed cooking, baking, sewing, quilting, flower arranging and numerous other homemaking and craft type activities.
On Sept. 7, 1963, she was united in marriage to Cecil L. Wampler, who preceded her in death on Sept.17, 1993. 
Surviving are a daughter, Gina L. Wampler of Bowie, Maryland.
A memorial service celebrating her life will be held at 5 p.m. Saturday at the Mill Creek Church of the Brethren with Pastor Glenn Bollinger officiating. A light reception in the fellowship hall will follow the service. A private burial service will be held earlier in the day.
The family will receive friends from 6 to 8 p.m. on Friday at the Johnson Funeral and Cremation Service in Bridgewater, Virginia.
Memorials may be made to Bridgewater Healthcare Foundation, Inc., 302 N. Second St., Bridgewater, VA 22812 or to the Shenandoah District Church of the Brethren Disaster Ministries, 1453 Westview School Rd., Weyers Cave, VA 24486.
Online condolences may be sent to the family at johnsonfs.com.