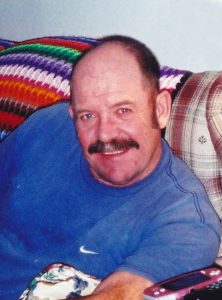 Donald "Don" Lee Rexrode, 74, of Franklin passed away April 24, 2022, at the University of Virginia Medical Center in Charlottesville, Virginia.
He was born Oct. 9, 1947, in Franklin, the son of the late Mary Catherine Rexrode.
Mr. Rexrode was a member of St. John Lutheran Church and Franklin Moose Lodge and a proud member of the National Rifle Association.
An avid farmer, he enjoyed time spent working with his livestock, as well as making hay. Also a prankster, he was well known for his happy disposition and appreciation of a good joke. He enjoyed attending local auctions and in his earlier years, hunting and fishing. Above all, he cherished his wife, always placing her needs above his own and was a loving and proud father to his daughter, Holly.
His wife of 31 years, Wilma Lee Pitsenbarger-Rexrode, survives.
Also surviving are a daughter, Holly Dawn Rexrode; a half sister, Ruth Spencer and husband, Clayton; and a close friend, Larry Propst.
A graveside memorial service will be held at 1 p.m. Friday at Cedar Hill Cemetery in Franklin with Pastor Jerry Smith officiating.
Memorial contributions may be sent to Highland County Humane Society, P.O. Box 458, Monterey, VA 24465.
Condolences and memories may be shared with the family at www.obaughfuneralhome.com.