By Stephen Smoot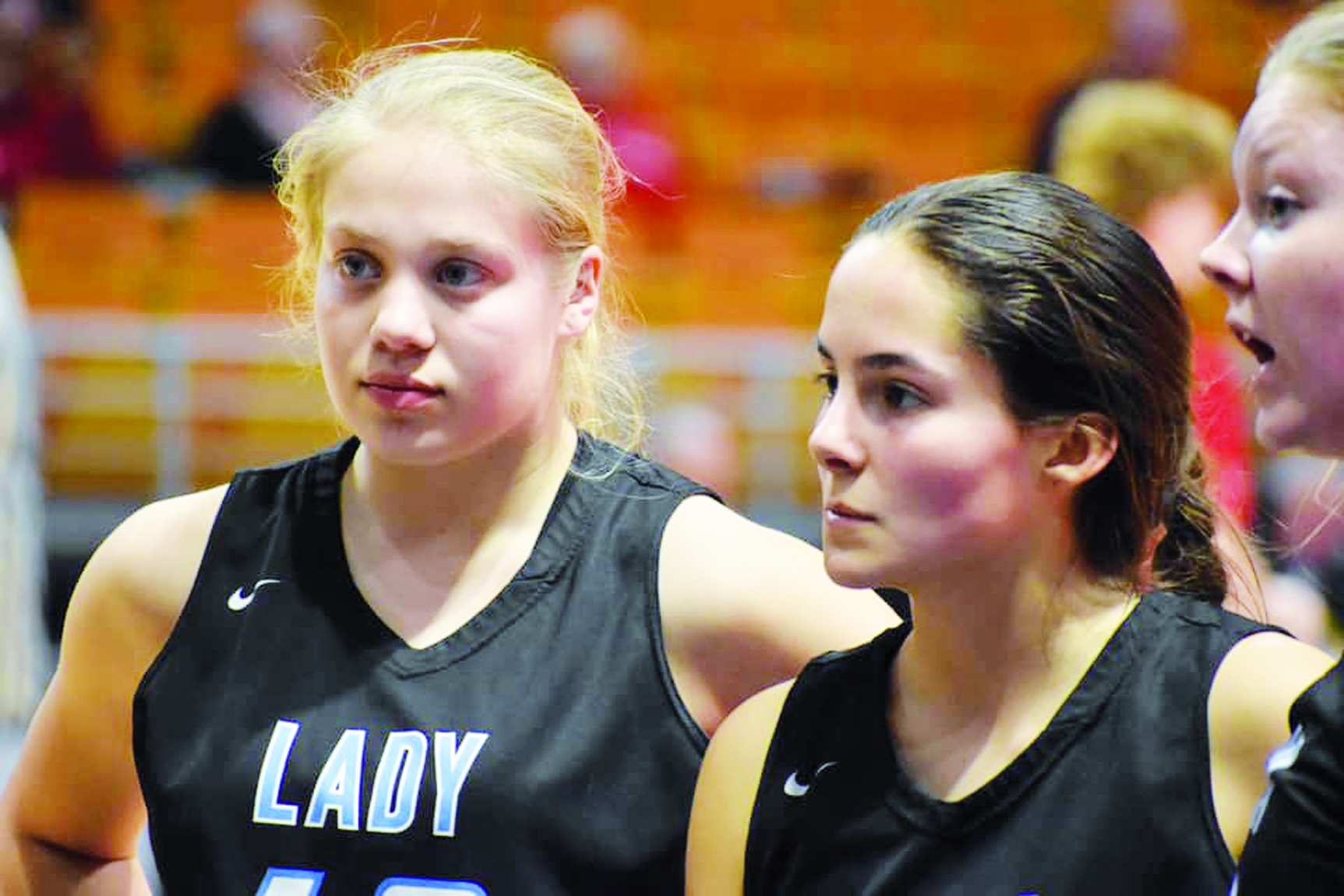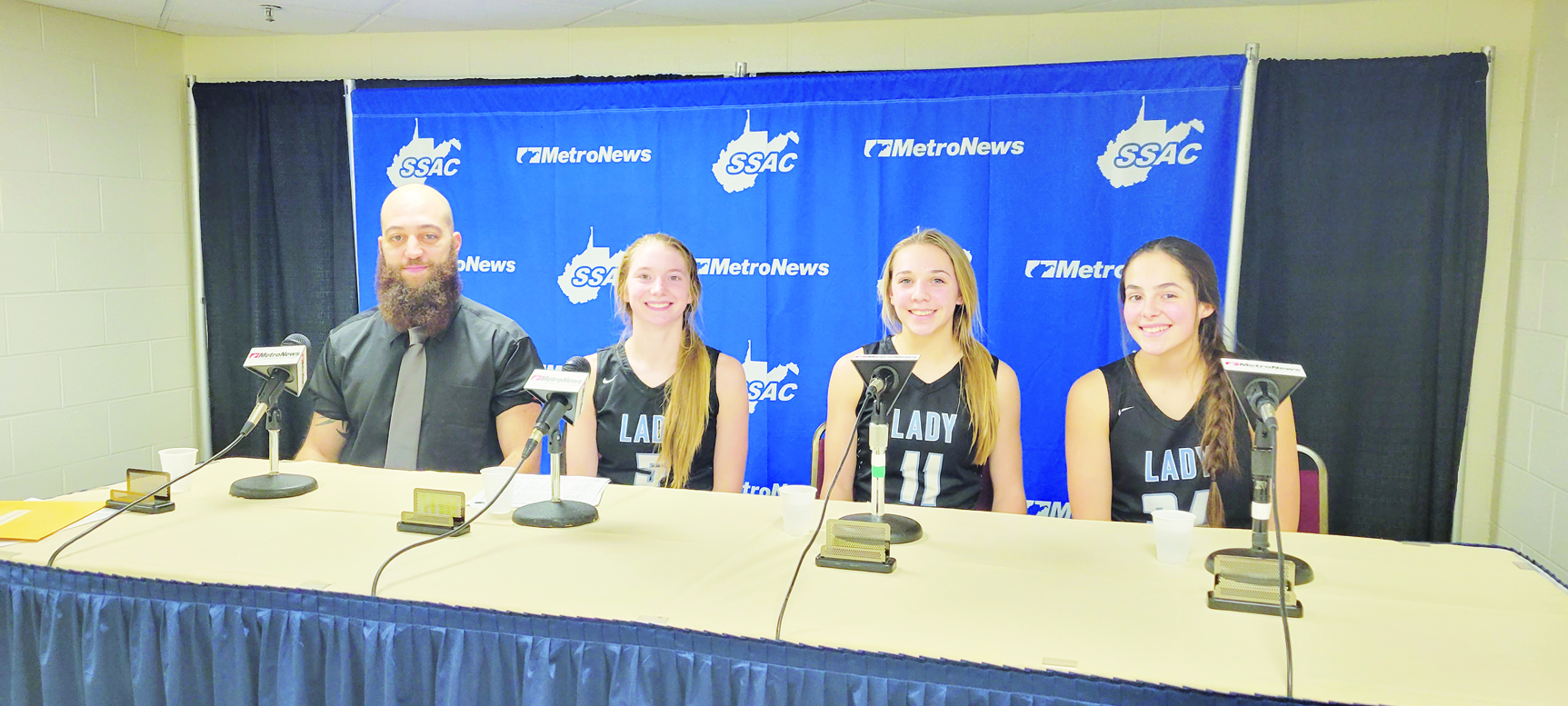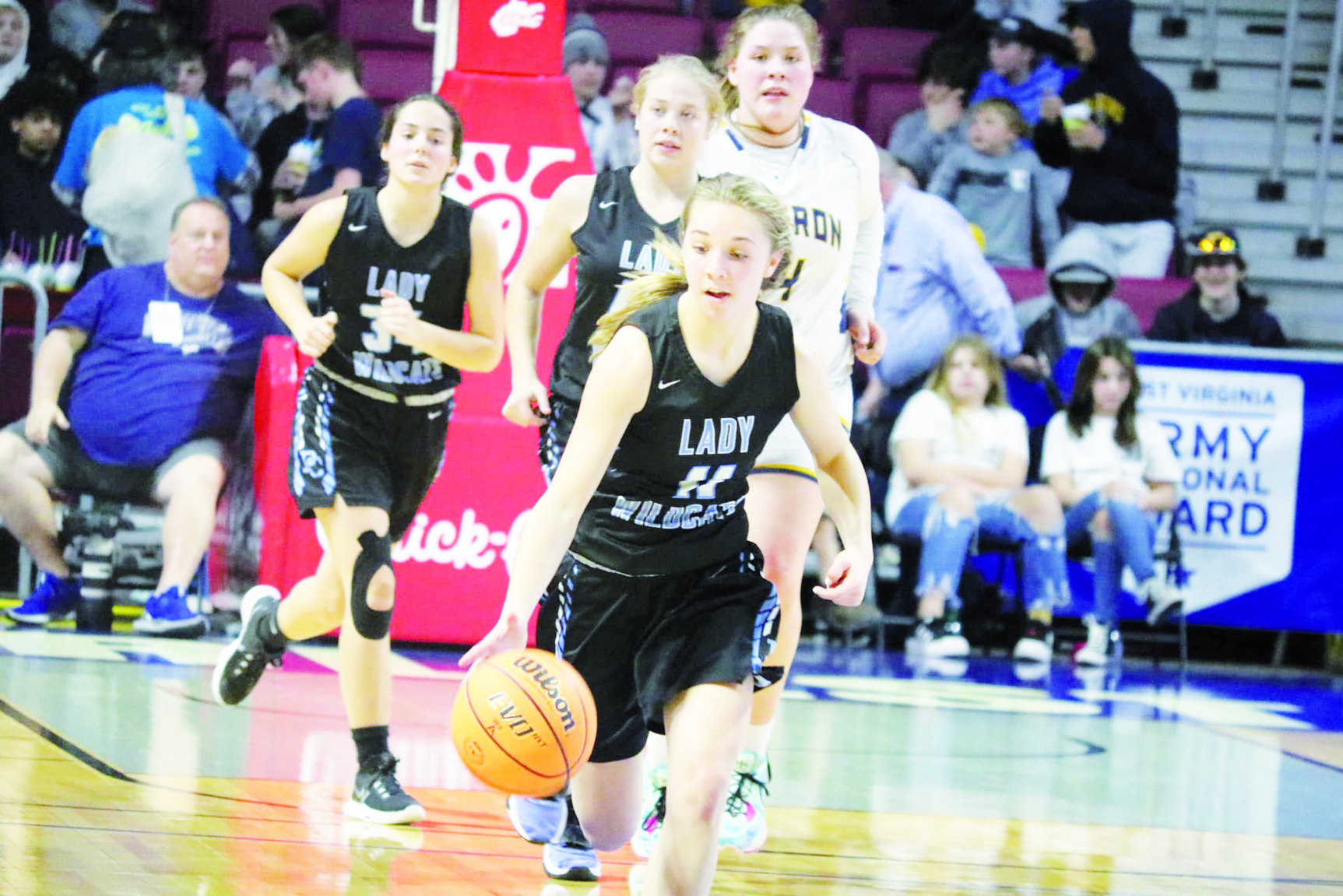 Last year, Cameron won the West Virginia girls' high school basketball championship by knocking off the number one seed. 
Last week, Pendleton County hoped for some of that same tournament magic as they took on the defending champion and number one seed Cameron Dragons.
Standing in the way of Wildcat aspirations was Ashlynn Van Tassell, a 6'2" junior who stood a half a foot higher than the tallest Pendleton County starter. 
Ana Young, who received all-tournament honors, said after the game that "our plan was to put in more effort, to get them tired, to prove we have more effort and hustle."
Cameron controlled the tipoff and hit a layup 15 seconds into the game to take the early lead. Ana Young, almost 20 seconds later, drove into the lane and floated a one hander in to tie the score. The Dragons followed that up with a free throw, then a three with 6:08 left to go in the quarter.  They pulled ahead 6-2.
Young brought her top game to Charleston, putting her team on her back to will them to a win.  Cameron used much of the first quarter to patiently build a lead with their center and outside shooters. They extended to a 15-5 lead with 2:48 in the quarter.
Young then took control. She hit a pullup on a drive at the 2:37 point. Young then followed that with a steal and a pass ahead to Avery Townsend whose layup helped the Wildcats pull within six. Gabby DePue then broke up a Dragon pass inside, leading to a Young three pointer.
After the game, Coach Micah Bailey said "she's (Ana's) meant a lot to the program. She's put in a lot of work and time and it shows."
Pendleton County finished the quarter with a 12-2 run in just less than three minutes. Young hit a step back three-pointer to cut the Dragon lead to 17-15. The quarter ended with Cameron enjoying only a one-point advantage.
Cameron pulled ahead to a 23-18 lead with two straight layups. Townsend then drew a foul while shooting a three, then made two of three foul shots. A Young 10-foot shot narrowed the lead to one again.  Cameron layups pushed the lead back out.
At the 1:45 mark, Lizzie Alt drew a foul while shooting. Her conversion of both shots cut the Cameron lead to 32-29. Cameron hit a layup with 52 seconds left to extend their lead to five.
The Wildcats enjoyed success in the second quarter with a defense that double teamed Van Tassell, but left a shooter open. In the third, the Dragons started to find that open shooter, allowing the Cameron center more one on one opportunities. 
Alt, who along with DePue and Baylee Beachler, had the job of containing Van Tassell, said, "It's definitely tough when you don't match up size wise. You just have to give the best effort you can."
Cameron started the third by hitting two three-pointers in the first minute. This, plus a Townsend layup, gave Cameron a 40-31 lead.  Made three-point shots opened the middle and Cameron took full advantage.  Young fought hard, hitting shots and attacking the basket, but the Dragons brought championship form.
Early in the fourth quarter, the Dragons built a 29 -point lead. Pendleton County, however, stayed in the game. Young's shots and drives brought the score back to a 20-point lead. Cameron took the game with a final score of 79-59.
To the girls, however, the sting of the loss paled in comparison to the joy they took in playing together. Townsend explained that, "it was really awesome to compete with her team at the tournament." She added that "it was a pleasure to play with Ana and the whole team on this court."
Young stated that "this is the best group of girls I have ever played with."