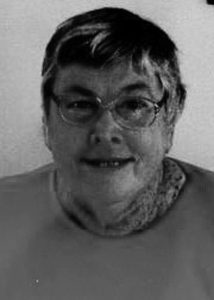 Deloris Ann Haren, 73, of Petersburg and formerly of Warren, Ohio, passed away on Aug. 11, 2023, at Grant Rehabilitation and Care Center in Petersburg.
She was born on Nov. 20, 1949, in Onego and was the daughter of the late John J. Haren and Arvella (Ketterman) Haren.  
Ms. Haren graduated from Champion High School in Warren, Ohio.  She was a member of the Champion Christian Church in Warren, Ohio, and attended the Petersburg First Baptist Church.  
 Surviving are two aunts, Nellie Thompson of Bowden and Bernice Cunningham of Beverly; an uncle, Hancel Ketterman and wife, Linda of Seneca Rocks; and several cousins.  
She was also preceded in death by an infant sister, Jamie Haren.
Graveside services, conducted by Pastor Tom Shaum, were held Sunday at North Fork Memorial Cemetery in Riverton, where she was laid to rest beside her parents. 
Memorial contributions may be made to the Endowment Fund of the Champion Christian Church, 151 Center Street, Warren, Ohio 44481. 
Arrangements were by Schaeffer Funeral Home in Petersburg.