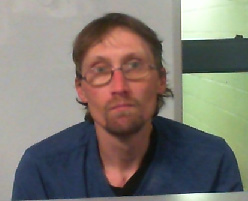 By Erin Beck
One of two people authorities say were involved in stealing from a Fort Seybert home and then setting it on fire the next night last year pleaded guilty to several related charges last week. 
On April 13, Jamie Eugene Morgan, represented by attorney Lauren Wilson, entered into a plea agreement. He pleaded guilty to three felonies: burglary, grand larceny, and disruption of public utilities. Burglary carries a potential penalty of one to five years, grand larceny's potential penalty is one to 10 years, and disruption of public utilities is one to five years.
Morgan, who is the brother of a Pendleton Times reporter Rebecca Arcure, also pleaded guilty under Alford circumstances to first-degree arson, which carries a one-to three-year penalty. Alford pleas allow defendants to accept the consequences of a guilty plea while maintaining their innocence. 
Authorities have listed two addresses for Morgan; one in Upper Tract, and one in Circleville.
Authorities previously alleged that Morgan, Jason Thomas Sawyers, and Tiffany Star Simmons removed items on Jan. 28, 2021, from a residence in the Fort Seybert area. They also alleged Sawyers and Morgan returned the next day and set a fire at the residence.
Sawyers of Brandywine was sentenced to four to 20 years on March 28. He pleaded guilty to two counts of arson in the third degree, one count of conspiracy to commit arson, one count of burglary, one count of grand larceny, and one count of disruption of telecommunication lines.
On Nov. 9, 2021, Simmons of Upper Tract was sentenced to an indeterminate term of not less and not more than five years. However, the court suspended the sentence and gave her supervised probation for seven years, so she would not be required to serve the sentence unless she violated the terms of an agreement, which includes the successful completion of the South Branch Valley Day Report Program. Simmons, who initially faced multiple charges, pleaded guilty to conspiracy against the state.
Sgt. Andy Teter wrote in criminal complaints that he was called to investigate a burglary on Sweedlin Valley Road in Fort Seybert on Jan. 28, 2021. 
The officer wrote that he found the rear garage door entry forced open by what appeared to be a "pry/crow type bar." He also found an open sliding glass door, which he entered, and found an empty gun rack, as well as empty ammunition rounds strewed about the floor. In the residence, he found a construction pry bar on the bed, along with items that appeared to have been pulled from a bedroom closet. 
The property owner, who lives out of state, provided police with a list of stolen items, including guns, ammunition, a bow and arrows, money, power tools and chain saw equipment, totaling $15,600 in value, according to a criminal complaint. The owner also stated that property damages were over $2,525. 
Another officer, Trooper First Class Jacob Hebb, received a tip that Jamie Morgan had given pellet guns and bows to children, according to a criminal complaint. The property owner, after viewing photographs, confirmed they were his.
"The officer used this information along with the information learned from the surveillance videos and prior knowledge that Jason Sawyer and Jamie Morgan had been hanging around together currently to obtain search warrants for residences in which Jamie Morgan and Jason Sawyers each reside," the officer wrote.
Power, internet and communications lines were damaged during the fire, resulting in the loss of service to the area, according to WKMZ.
On Feb. 12, 2021, authorities executed search warrants at the home of Sawyers and the home of Morgan and Simmons. Police and fire marshals found the stolen items, according to criminal complaints. 
Sawyers confessed, according to police, to forcing entry into the home and stealing multiple items and then being "a party" to burning down the home the next night, the complaint states. Sawyers also said that Morgan and Simmons were with him during the theft. Sawyers said that the next night, he drove to the residence and Morgan set it on fire, according to a complaint.