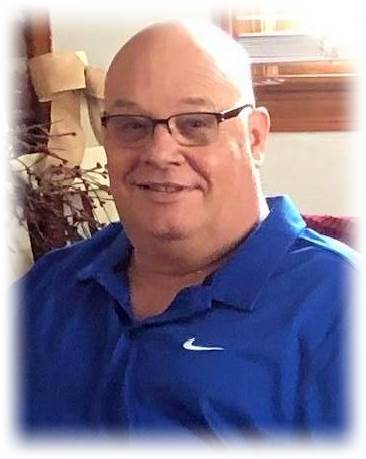 David Weldon Simmons, 68, of Brandywine went home to be with his Father in Heaven on Oct. 8, 2023, at his home.
He was born on April 6, 1955, in Harrisonburg, Virginia, the son of the late John Herald (Jan. 7, 2019) and Agnes (Varner) Simmons (Nov. 18, 2018).
Mr. Simmons was a 1973 graduate of Franklin High School and he had been employed by Holly Farms, Tysons, and West Virginia Department of Highways and was the manager of Brandywine Auto Sales for 25 years.
He was a very talented athlete, and he loved sports. He played football, basketball and baseball, with his greatest love being baseball. He was drafted by the Pittsburgh Pirates and the Kansas City Royals, just out of high school. The New York Yankees was his favorite lifelong team.
He loved his family dearly and especially enjoyed spending time with his grandchildren. 
He was a member of Cedar Grove Church of the Brethren. He dedicated his life to lending a hand to his family members who had illnesses and needed his help. He fought a fierce and courageous battle for more than a year with his illness. He was a true warrior. 
On April 29, 1972, he married his first wife and the mother of his children, Brenda Sue (Sponaugle) Simmons, who preceded him in death on Oct. 8, 2005.
On Aug. 19, 2006, he married Christina (Chadock) Nesselrodt Simmons, who survives.
In addition to his wife, he leaves behind to cherish his memory his children, Tonia (Simmons) Hedrick (Matthew) and Trisha (Simmons) Knicely (Dennis), all of Brandywine; grandchildren, Connor Peyton Hedrick, Carrigan Laurel Hedrick and Corinne Elise Hedrick, all of Morgantown, and Jenna Rose Anderson of Watford City, North Dakota; a sister, Janet (Simmons) Roberson (Lowell) of Weyers Cave, Virginia; step-children, Matthew Nesselrodt (Tonya) of Franklin and Kenneth Nesselrodt (Vanessa) of Amherst, Virginia; and a step-grandchild, Maddie Grace Nesselrodt of Franklin.
He was also preceded in death by an infant sister, Carla Sue Simmons (July 7, 1959).
The family will receive friends from noon to 2 p.m. Sunday at the Basagic Funeral Home in Franklin. Funeral services will follow in the funeral home chapel with Pastor Mark Bowser officiating. Interment will be at Pine Hill Cemetery in Brandywine.
Memorials may be made to South Fork Rescue Squad, PO Box 55, Sugar Grove, WV 26815,
Memories and words of comfort may be left at www.basagic.com or on Facebook at Basagic Funeral Home.