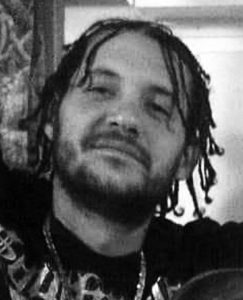 David Nathaniel Moats, Sr., 44, of Phoenix, Arizona, and formerly of Franklin passed away on Oct. 21, 2023, at his home.
He was born on May 28, 1979, in Harrisonburg, Virginia, the son of Ann Price Harris of Timberville, Virginia, Michelle Moats of Grottoes, Virginia, and the late David Terry Moats. 
Mr. Moats was a 1997 graduate of Wellsville High School in Ohio. He enjoyed playing basketball, pool and being outdoors, especially in the mountains of West Virginia.
He was very respectful, funny and kind, and he had a laugh that was contagious. He was a tall handsome man, who had a heart for helping others and loved his friends and family. He touched the heart of many and will forever be remembered and loved.
In addition to his mother, he leaves behind to cherish his memory two daughters, Vanessa Ketterman of Petersburg and Brooklyn Brophey of Wellsville, Ohio; three sons, Davon Moats of East Liverpool, Ohio, David Terry Moats of Elkton, Virginia, and David Nathaniel Moats, Jr. of Elkton, Virginia; two sisters, Jamila Blanchard of Elkton, Virginia, and Kim (Price) Wimer of Broadway, Virginia; a brother, Shammara Blanchard of Grottoes, Virginia; and several aunts and cousins. 
The family will receive friends from 1 to 2 p.m. Saturday at the Basagic Funeral Home in Franklin. A celebration of life will follow in the funeral home chapel.
Memorials may be made to the family, c/o Basagic Funeral Home, PO Box 215, Franklin, WV 26807.
Memories and words of comfort may be left at www.basagic.com or on Facebook at Basagic Funeral Home.