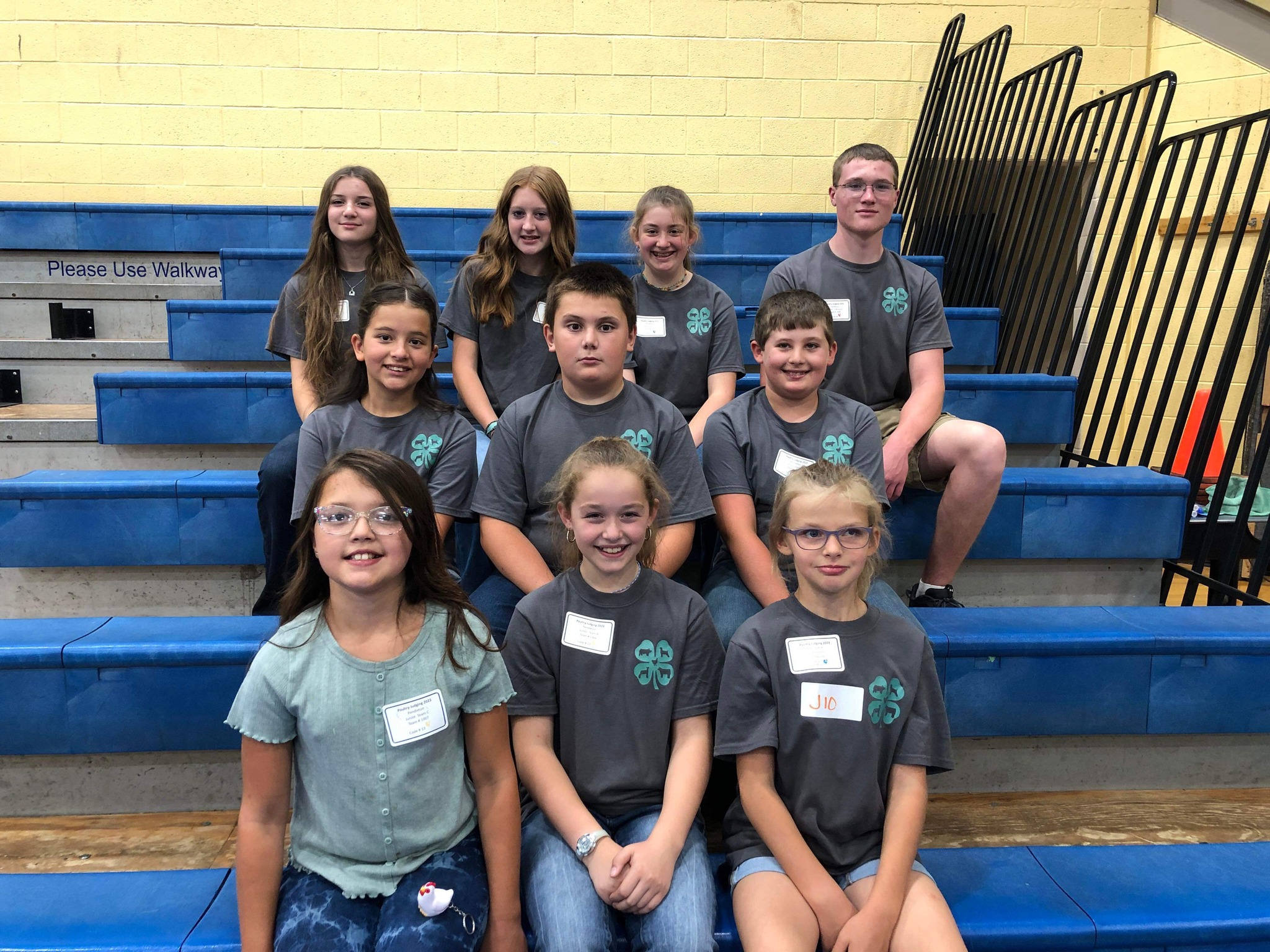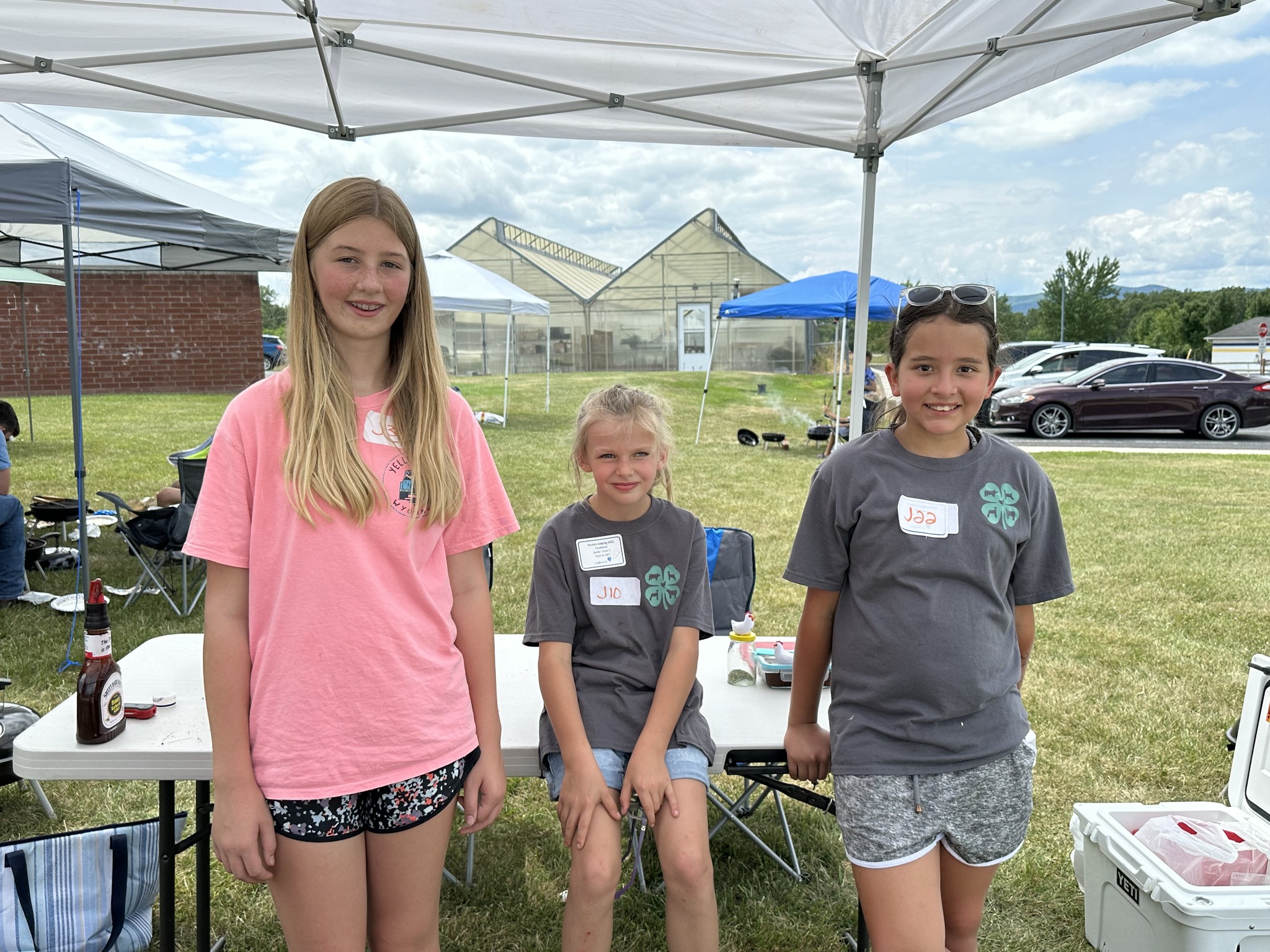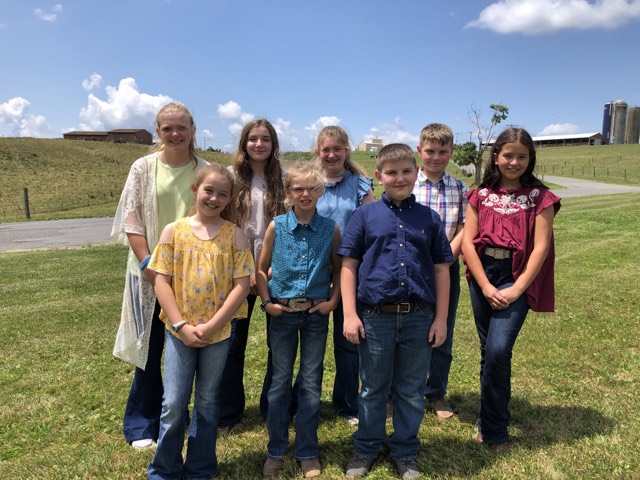 July was a busy time for Pendleton County 4-H members. Between preparing for poultry judging and livestock judging contests, members also put together their 4-H exhibits for the county fair, both for the exhibit hall and the show ring. 
On July 19, the poultry judging participants went to Moorefield for the West Virginia State Poultry Judging Contest and BBQ Cook-off.
Ty Heavner competed individually in the senior contest and placed first overall. He also placed second in the senior reasons contest.
Three junior teams competed in the contest. The teams consisted of Katie Keyser, Phoebe Pownell and Jax Bennett (Pendleton A), Kallie Keyser, Branson Smith and Tia Heavner (Pendleton B), and Tori Heavner, Marion Williams and Bella Hoover (Pendleton C).
Pendleton A team finished in first place. Individually, Pownell, Bennett, and Katie Keyser placed first, third and fourth, respectively. Pownell and Keyser also participated in the junior reasons contest where they placed first and second.
Pendleton B won second place in the contest with Kallie Keyser and Tia Heavner placing in the top 10. 
Pendleton C team came in seventh in the contest and all participants faired well individually. 
After lunch, three members participated in the chicken and turkey BBQ cook-off. Tori Heavner, Ava Bowers and Marion Williams made their own unique BBQ sauces to put on chicken halves. If a person asks them, they may share their secret ingredients.  
Some of the same participants traveled July 21 to Morgantown for the WV State 4-H Livestock Judging Contest. Team A composed of Katie Heavner, Katie Keyser, Phoebe Pownell, and Aiden Whetzel and Team B with members Tori Heavner, Ross Pownell, Williams, and Kallie Keyser all worked hard to prepare for the event. Several of the 4-H'er's were participating for the first time.
The Pendleton A team placed fourth overall in the junior contest, being the first place sheep team and second place swine team.  Individually, Katie Heavner was fifth overall high individual in the contest.  Katie Heavner and Phoebe Pownell were second and fifth high individual, respectively, in sheep judging. Whetzel placed third individually in the swine contest.