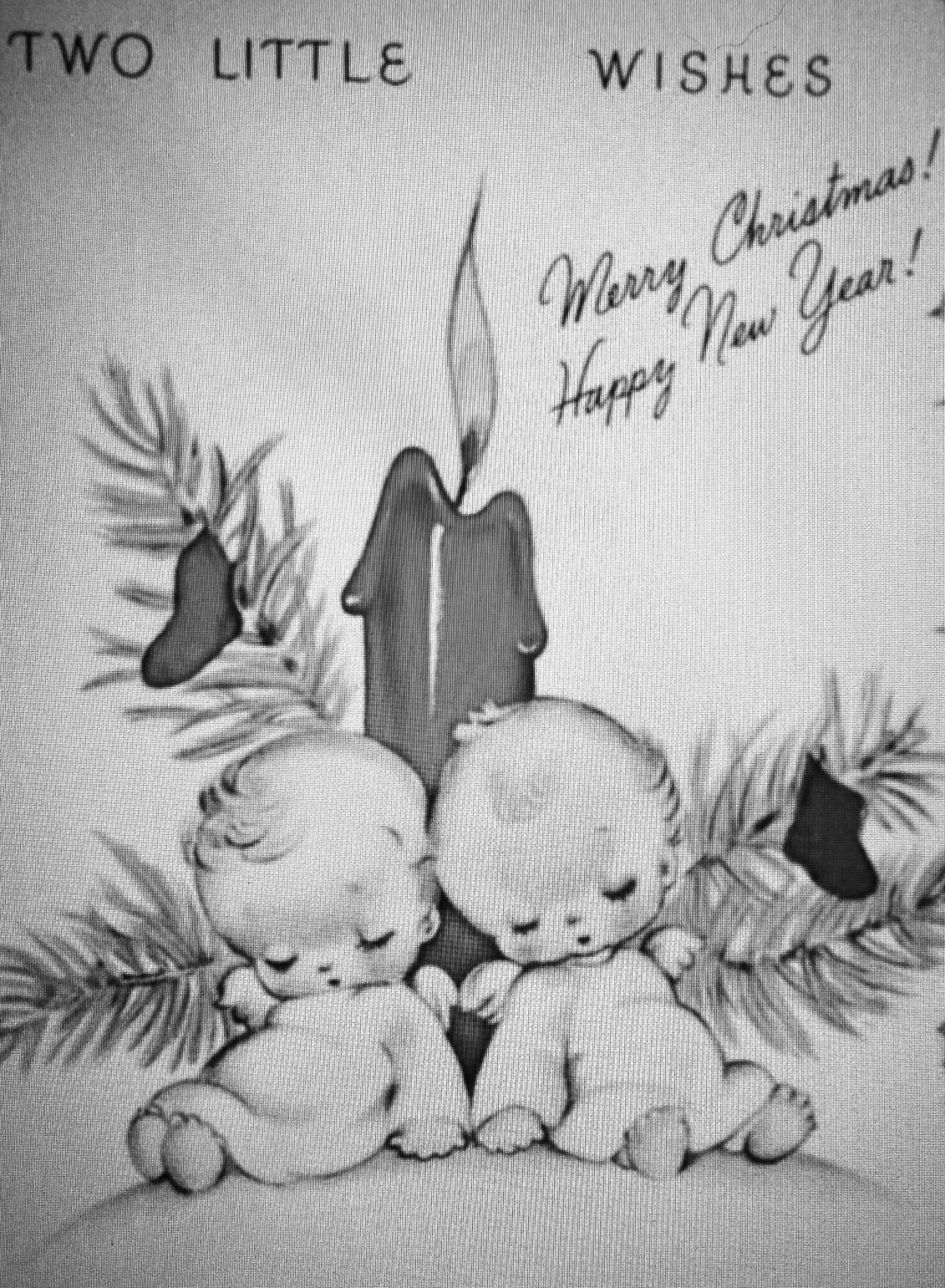 Sugar Grove
By Paula Mitchell
What is Christmas?
Christmas is…feasting…a time of good cheer…Mary and Joseph…warm circle of family and friends…a conspiracy of love…fellowship…giving and receiving…a living room of mess on Christmas Day…filled stockings…doing something extra for someone…the baby in a manger…Christmas carols filling the air…a time of tradition…to pause and reflect on the important things…to worship the King of Kings…city sidewalks dressed in holiday style…shepherds…the rustling of silver and gold paper…mistletoe…decorating the tree…frightful weather…the fire being so delightful…Toyland…let it snow… wreaths…Chrismons…believing…decorating packages…to pause and reflect on the important things…Christmas music…the sound of the trumpet of joy…to bring peace to men on earth…a kind word and deed….poinsettias…enjoying the Christmas lights…attending a Christmas program…singing loud for all to hear…opening presents…a season of joy…families united…tenderness of the past, courage for the present, and hope for the future…gift giving…a spirit of forgiving…a frame of mind…the most wonderful time of the year…standing heart to heart and hand in hand….Santa Claus….eggnog…bows and ribbons…listening to the Christmas story…screams of delight…laughter…hugs….proclaiming the Messiah's birth…ringing of bells…roasted chestnuts…strings of popcorn…Nativity scene…sending Christmas cards…angels…candles…exchanging presents…receiving Christmas cards…making angels in the snow….sledding.
The writer wishes her readers a very Merry Christmas with a clean new slate for the New Year! May your heart and home be filled with joy.
Life's little instructions for a good week include the following:
Give people more than they expect and do it cheerfully.

Read more books and watch less TV.

Never interrupt when one is being flattered.

Approach love and cooking with reckless abandon.

Take a ride to enjoy the lights of Christmas.
  Snow flew everywhere Sunday morning.  The trees on higher locations still had the glistening glow of frost and sleet from Thursday. Schools were closed on Thursday with students having a virtual learning day.  Weather forecasters are predicting a cold week ahead, with snow by the end of the week.
Christmas quotes are as follows:
"At Christmas, all roads lead home." — Marjorie Holmes
"Nothing ever seems too bad, too hard, or too sad, when you've got a Christmas tree in the living room." — Nora Roberts
"Christmas is the day that holds all time together." — Alexander Smith
"Let us keep Christmas beautiful without a thought of greed." — Ann Garnett Schultz
"Christmas waves a magic wand over the world, and behold, everything is softer and more beautiful." — Norman Vincent Peale
Sitting by the fireplace to hear the "Talk of the Grove" is wonderful.
Be sure to "batten down" all belongings.   Thieves and burglaries are becoming quite an occurrence in the county.  Neighborhood watches are very important, as well as night lights, cameras and alarm systems. The latter can be costly but cheap if it defrays burglaries. These folk are looking for items that will sell easily on the market, providing a way to support whatever it is that they need, at the cost of someone else.  What a shame that it has come to this in Pendleton County.  Who would have ever thought?  The populace can no longer take things for granted and be very trusting.
Robert and Nancy Hodges spent Monday and Tuesday at Wesley and Becky Puffenbarger's home.
Marleta Wimer, Terri Grogg and friend, Claude, visited Rosalee Grogg.
St. John Lutheran Church was busy taking boxes of food and cookies to shut-ins on Sunday, following worship service.
Recent visitors of Phil Downs were Larry and Debbie Simmons of Fishersville, Virginia, Jenna Williams of Staunton, Virginia, Tom and Paula Mitchell, Brenda Fisher and Judy Grimm.
Charles and "Pidge" Anderson had a visit this weekend from "Pidge's" niece, Mary Alice, and Lester Hyre of Olds Field.
Benny and Linda Custer and Willard and Judy Rader enjoyed visiting with family and a delicious Christmas dinner Saturday in the home of Mike and Robin DelBiondo.
Joel and Betsy Farrar of Lynchburg, Virginia, were visitors Sunday in the home of Willard and Judy Rader.
Christmas clickety-clacks for the chin waggers are as follows:
Gingerbread houses were thought to be invented in Germany during the 16th century.

A Christmas tree is put up by 96 million households.

The United States Postal Service delivers about 15 billion pieces of mail and about 800 million packages.

The Puritans did not allow Christmas to be celebrated from 1659-1681.

Nine out of 10 Americans celebrate Christmas.

The star on the top of the Christmas tree represents the star of Bethlehem.
Those celebrating birthdays in January are as follows: Janelle Mitchell, Lisa Hull and Linda Sheffer, first; Lowell Simmons, second; Eli Felici and Wanda Pitsenbarger, third; Wendell Marshall, fourth; Ivan Lamb and Kathy McKenzie, fifth; Laney Bowers, seventh; Sue Kimble and Jeff Pitsenbarger, eighth; Richard Morrison, Ronnie Kimble and Bonnie Holloway, ninth; Charles Nelson, Julie Koontz and Helen Nash, 10th; Joann Moyers, 11th; Donna Bowers and Bob Hoops, 12th; Amy Gardiner, 13th; Tammy Mitts, Joyce Burgoyne and Richard Bennett, 14th; Junior Crider, 15th; and Danny Wilburn, 16th.
Concerns for this week are many, and they are as follows: Roger and Joan Ashley, Mercedes Aumann, Vernon "Fuzzy" Baldwin, Lynn Beatty, Jack Bennett,  Jimmie Bennett, Bill Brackman, Jed Conrad, the Hall DuBois family, Jeff Evick, Ina Evick, Dan and Margaret Ferrell, Ron Gilkeson, Lola Graham, Steve and Armanda Heavner, the Anthony Henderson family, Gary and Jackie Hills, Virgil Homan, Jr., Charlee Marie Hoover, Keith Hoover, Myrtle Hoover, Debbie Horst, Doris Hull, Bob and Cynthia Hurry, Lisa Dawn Jamison, Alice Johnson, Kim Kline, Richard Judy, Melissa Lambert, Tammy Lambert, Robert Lambert, Rex Landis, Angela Lung, Linda Malcolm, Betty Mallow, Roger and Skip Mallow, Naomi Michael, Gary Mitchell, Gloria Moats, Joe Moats, Ruth Moyers, Melvin Moats, Helen Nash, Aaron Nelson, Ruth Nelson,  Bennie Nesselrodt, Cheryl Paine, Sutton Parrack, Shirley Pratt, Betty Lou Propst, Kathy Propst, Sheldon Propst, Mary Puffenbarger, Verla Puffenbarger, Jason Rexrode, Jimmy Rexrode, Kent Rexrode, Pam Rexrode, Glen and Jeannie Riggleman, Max Rodriguez, Donna Ruddle, Annie Simmons, Barbara Simmons, Barry and Phyllis Simmons, Davey Simmons, Erin Simmons, Eva Simmons,  Tom Simmons, Robbie Sites, Ona Smith, Stanna Smith,  Patricia Swecker, Rosa Tichenor,  Sandra Vandevander, the Trenton "Tiny" Varner family, the Pauline Waggy family, Ron White, Judy Williams and Larry Wimer.