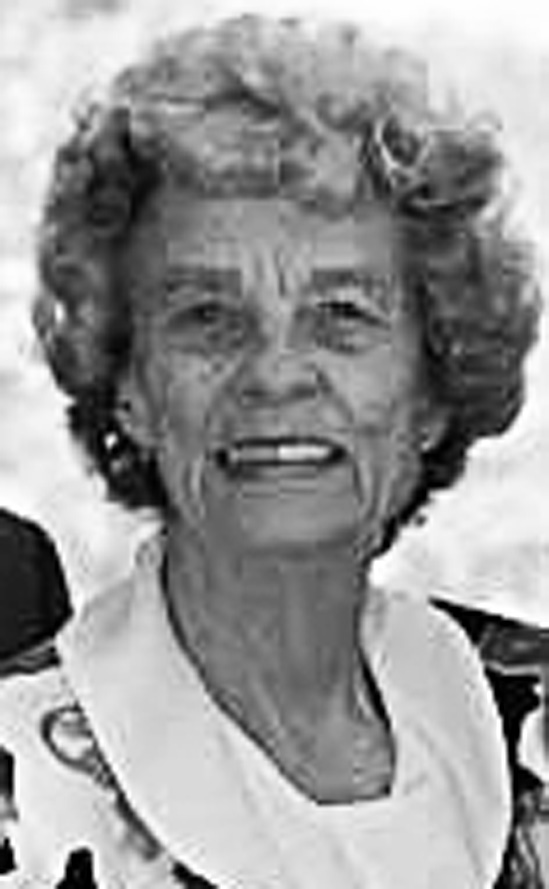 Clinton Ann (Johnson) Bowers, 92, of Sugar Grove passed away Aug. 28, 2023, at Augusta Health Care Center in Fishersville, Virginia.
She was born on Oct. 4, 1930, in Hopewell, Virginia, the daughter of the late Clinton Anthony and Minnie Bell (Gordon) Johnson. 
Mrs. Bowers graduated as valedictorian in 1947 from Stafford High School and graduated in 1951 from Madison College (JMU) with a bachelor's degree in education and economics.
She retired in 1996, after proudly serving the community for 34 years as the postmaster of Sugar Grove Post Office. 
She was a member of Francis Asbury United Methodist Church. She was a member of the OES #138, where she served as past Worthy Matron and was honored with her 50-year pin. She had served for 12 years on the Pendleton County Board of Education and was instrumental in being one of the first three EMTs that organized the South Fork Rescue Squad. She had a passion for giving back to the community and was blessed when she spent time with her family.
On Jan. 26, 1951, she married her husband of 70 years, John Roy Bowers, who preceded her in death on Feb. 4, 2021.
She leaves behind to cherish her memory and continue her legacy two daughters, Diana Smith of Sugar Grove and Maria Miller (Richard) of Weyers Cave, Virginia; two sons, Clinton Bowers (Donna) and Roy Bowers (Teresa), all of Sugar Grove; 13 grandchildren; and 23 great-grandchildren. 
In honoring her wishes, she was generous in donating her body to West Virginia University Medical Science to benefit the studies of students.
A celebration of life will be held at 2 p.m. Sunday at South Fork Volunteer Fire Department in Brandywine.
Memorials may be made to Francis Asbury United Methodist Church, PO Box 2, Sugar Grove, WV, 26815, South Fork Volunteer Fire Department, PO Box 297, Brandywine, WV 26802, or South Fork Volunteer Rescue Squad, PO Box 55, Sugar Grove, WV 26815.
Memories and words of comfort may be left at www.basagic.com or on Facebook at Basagic Funeral Home.