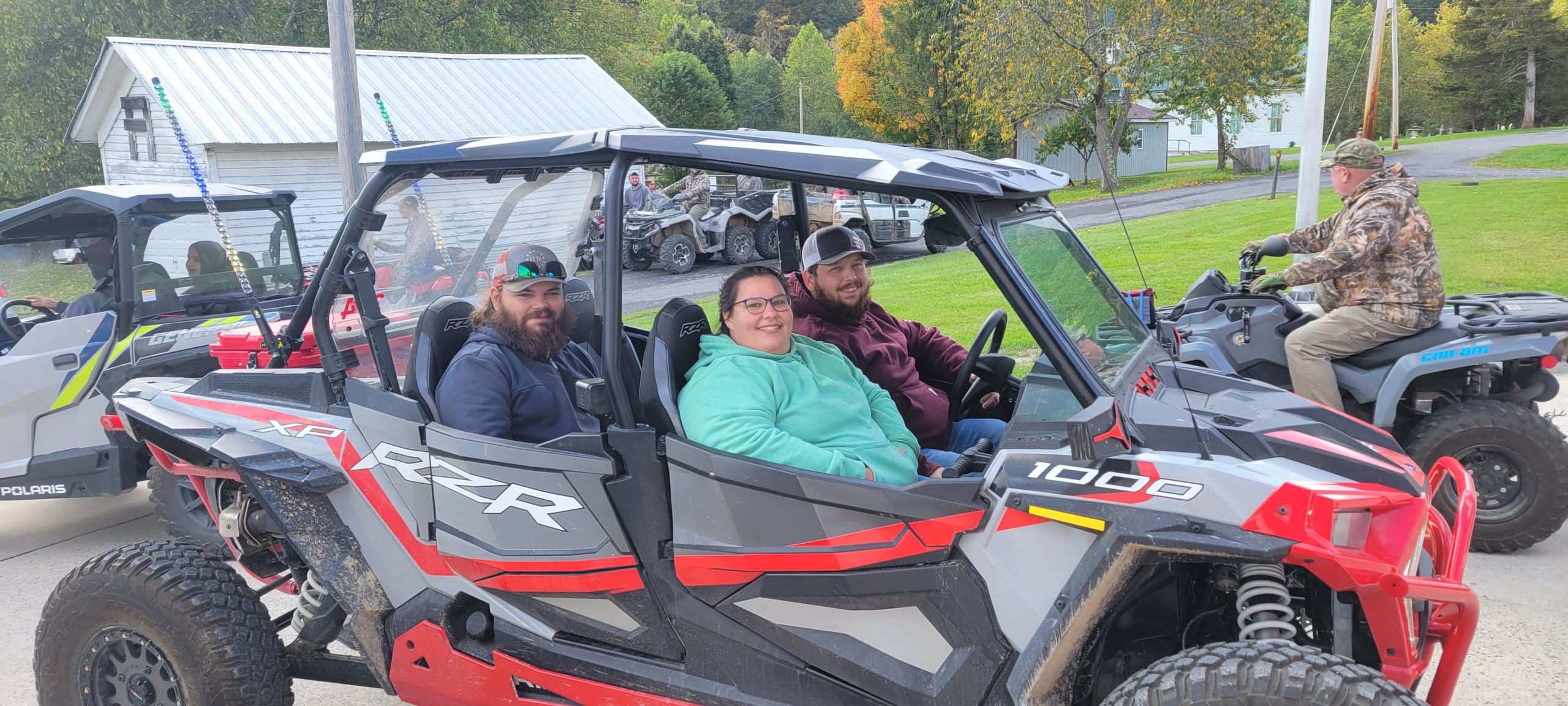 By Stephen Smoot
On a chilly Saturday morning that started off under steel gray skies, dozens of all terrain vehicle enthusiasts filed into the parking lots of Circleville Volunteer Fire Department and the Harold Michael Community Building. They bundled in jackets and hats, preparing for the day.
According to Delmas Lambert, captain of the CVFD, more than 60 riders came to participate in this year's event. It's the third year in which they have held this fundraiser.
Although the ride offers hours of good fun and great food, as Lambert explains, it serves a serious purpose. Money raised will help to pay for increasingly expensive equipment. "A full set of turnout gear," he explained, "costs $5,500 and that is as cheap as I can find." Additionally, an air pack with two bottles can cost nearly $9,000.
The ride route started with Hunting Ground Road, extending through Sam Mill Run, White's Run, and Timber Ridge. Lambert guessed that riders would complete the approximately 60-mile route in between two and a half and three hours.
"All state laws apply," Lambert said.
Greeting them at the end of the run was homemade pulled pork barbeque sandwiches.
For a day of fun and fellowship, participants paid "$20 for food and everything," Lambert explained. "Everything was donated to us. We had no expenses," and added that "multiple businesses and individuals in the county" shared to help out.
Riders got to enjoy a bonus, as it was scheduled to take place during the peak foliage viewing season in the higher elevations. "The leaves are about peak back there," said Isaac Bennett, who also stated that "the rain really brought it out."
Bennett added, "People love this. They really do."
Others described how the ride helps to bring the community together. Kaylee Bennett shared that "I think it's a fun event to meet people and time to spend with your family and friends."
Circleville VFD holds a number of fundraising events all year long. Recently, they raffled off two guns and earned $200. "It goes a long way, for fuel and everything," Lambert explained. The fire department will also have a chicken barbeque on Oct. 29.
Many of the ATVs themselves reflected the fun atmosphere of the day, some decorated with flags and LED lights.
As the engines started and purred, ready to take their riders up into the nearby mountains, the sun pierced the gray. Blue skies opened up. The day grew just a touch warmer.
And the vehicles carrying their riders, ready for a day of good family fun, roared up the road.