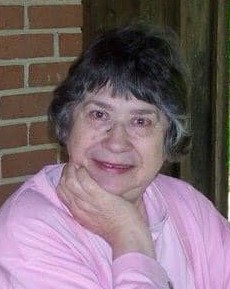 Charlotte Marie Cole, 82, of Harrisonburg, Virginia, passed away Sept. 9, 2023, at The Laurels at University Park in Richmond, Virginia.
She was born Dec. 14, 1940, at Ruddle and was the daughter of the late John A. Kimble and Wilda R. Kimble.
Mrs. Cole was a 1958 graduate of Franklin High School, and a 1961 graduate of the Rockingham Memorial Hospital School of Nursing.
On Dec. 30, 1961, she married the love of her life, Dorsey James Cole, Jr., and moved to Alexandria, Virginia, where she worked as a nurse. She enjoyed being a homemaker, and she and her husband raised their two children. 
She was a member of the Bush Hill Presbyterian Church. After retirement, they moved to Harrisonburg, Virginia, where she was a member of First Presbyterian Church on Court Square.
Her husband, Jim, preceded her in death on June 1, 2009.
Surviving are a son, Michael "Mickey" Cole of Henrico, Virginia; a daughter, Pamela Cole of Harrisonburg, Virginia; a sister, Virginia Kimble Flatgaard (Wally) of Bridgewater, Virginia; a brother, Keith A. Kimble (Barb) of Franklin; two grandsons, Ryan Cole of Richmond, Virginia, and Sean Cole of Henrico, Virginia; a cousin, Wayne Vandevander (Beverly) of Franklin, and their son, Fredrick Vandevander (Cassie), and their daughter, Laney of Petersburg; two sisters-in-law, Barbara Bryan (Butch) and Pat Sommerville (John), all of West Virginia; two nephews, Scott Sommerville of West Virginia and Kevin Hyre of North Carolina; and nieces, Kim Bryan of West Virginia, and Debbie Wright of Alabama.
The family received friends from 6 – 8 p.m. Wednesday at the Kyger Funeral Home in Harrisonburg, Virginia.  A funeral service will be held at 11 a.m. today in the chapel of the Kimble Funeral Home in Franklin with Pastor Scott Thayer officiating. Interment will be the Ruddle Church Cemetery.
Memorials may be made to the Ruddle Presbyterian Church, 17 Vandevander Lane, Franklin, WV  26807 or the First Presbyterian Church, 17 North Court Square, Harrisonburg, VA  22802.
Online condolences and memories may be shared at www.kimblefuneralhome.com.