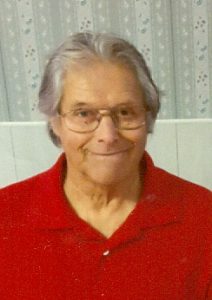 Charles William Bogan, 82, of Harman passed away April 7, 2022, at his home.
He was born May 24, 1939, at Cherry Grove and was the son of the late Charlie Hendrix Bogan and Loma Mae Vandevander Bogan.
Mr. Bogan worked at Greer Lime and Interstate Hardwoods and was a member of Laborers Local #1024. He attended the Job Church of God and the Cabins Assembly of God Church.
He loved softball, and played until he was 74 years old.  He was a member of the Dry Fork Recreation Center.
His wife, Vonda Lee Hanlin Bogan, survives.  They had been together for the past 33 years.
Also surviving are two daughters, Lisa Warner (Steve Waggy) of Franklin and Tammie Mallow (Marcus Dyke) of Riverton; a son, Tom Bogan of Franklin; two stepdaughters, Shelly Hedrick of Harman and Melanie Evans (Bucky) of Seneca Rocks; two stepsons, Roger Hedrick (Casey) of Elkins and Darren Nelson (Lavona) of Harman; a sister, Regena Judy (Virgil) of Seneca Rocks; four brothers, Wilson Bogan of Maysville, Jimmie Bogan (Carolyn) of Seneca Rocks, Roger Bogan (Debra) of Brandywine and Bobby Bogan (Inez) of Franklin; 11 grandchildren; and seven great-grandchildren.
He was also preceded in death by four brothers, Edward Bogan, Roy Bogan, Earl Bogan and Zola Bogan.
A funeral service was held Tuesday, April 12 at the Job Church of God with Pastor Todd Rhodes officiating. Interment was at North Fork Memorial Cemetery in Riverton.  
The family prefers that memorials be made to Dry Fork Recreation Center, c/o Rex Vance, PO Box 1, Harman, WV 26270.
Online condolences may be shared at www.kimblefuneralhome.com.
Funeral arrangements were entrusted to the Kimble Funeral Home in Franklin.