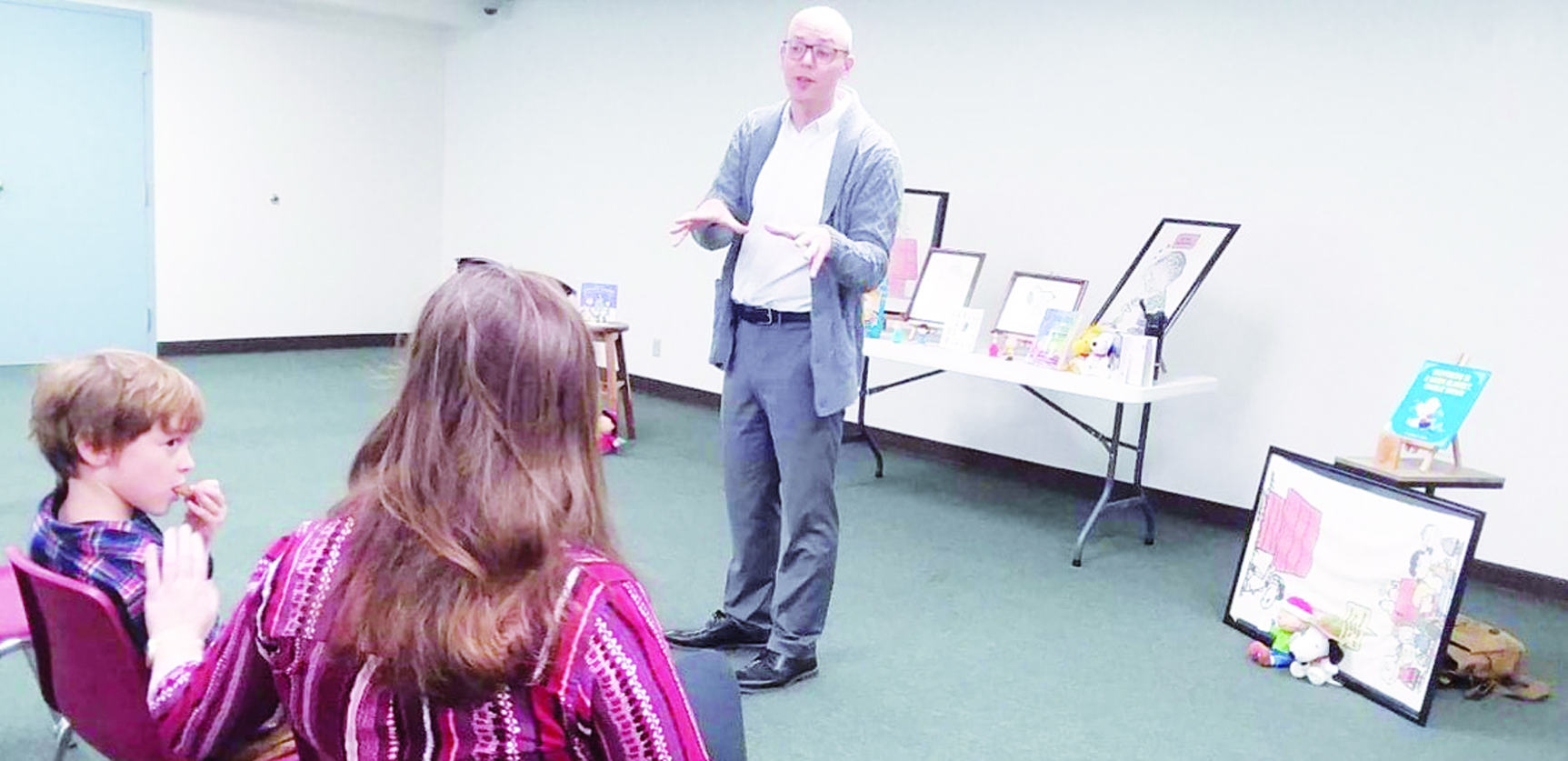 By Ammie Ruddle
The Friends of the Library turned the basement of the library into the Peanuts comic strip, inviting an actor to portray American Cartoonist Charles Schulz to educate people about his life and career. 
Schulz was beloved worldwide as the creator of Charlie Brown and the Peanuts gang.
The first Peanuts strip appeared on Oct. 2, 1950, in only seven newspapers nationwide.
Schulz was 27 when he created the comic strip.
He described his life as "one of rejection" according to Schulz's biography. Schulz passed away on Feb. 13, 2000.
However, on Oct. 8 at the Pendleton County Library, Charles Schulz reappeared for a brief time to discuss his life and career. 
Actor James Froemel of Morgantown portrayed Schulz in the library's History Alive event. 
This is not the first time Fromel portrayed Schulz. He recently stepped into the role at the Frank and Jane Gabor West Virginia Folklife Center at Fairmont State University on March 17. 
Fromel has performed storytelling style performances at schools and festivals across the state. He has also been featured in the Goldenseal magazine and West Virginia Living and he graduated from West Virginia University with a bachelor's degree in acting.
According to Madeline Hoover, with the Friends of the Library, "Approximately 30 people attended the event. Children and adults were encouraged to ask questions and interact with the actor." 
"One child asked so many questions that the actor commented on how well he knew the comic," said Hoover. 
One woman said, "I had never given the history of the Peanuts comics much thought, but after this I want to know more."
The Friends of the Library created the History Alive event as a way to teach history in a creative fashion, according to a member of the group.