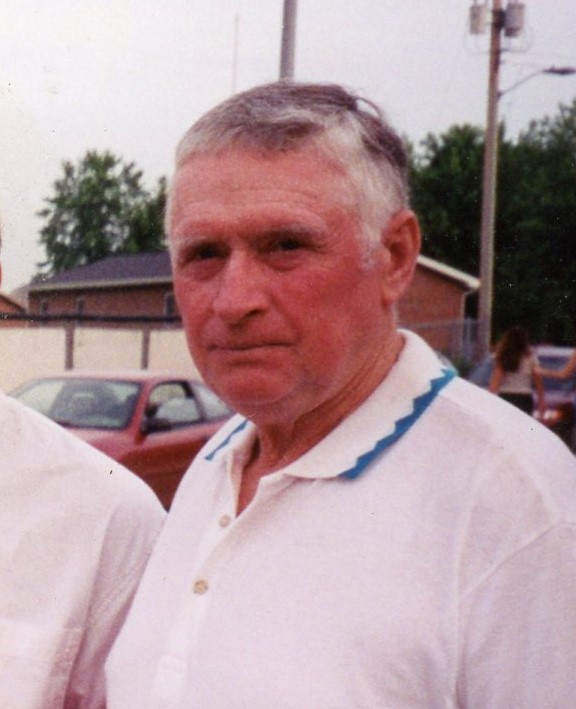 Carl Russell "Buzz" Cooper, Sr., 89, of Cabins passed away July 30, 2023, at J. W. Ruby Medical Center in Morgantown.
He was born on Feb. 10, 1934, in Onego and was a son of the late Russell Morral Cooper and Kate (Hedrick) Cooper.
Mr. Cooper worked for General Motors in Baltimore, Maryland, for 17 years.  He and his family moved back to West Virginia in 1968. He was employed by West Virginia Department of Highways until his retirement in 1996.
He was a lifelong farmer and loved his horses and was an avid hunter.  He coached Little League for 19 years. He brought horses to Petersburg Elementary School for the first graders to ride as a special treat.  He attended Riverside Church and Cornerstone Family Fellowship.  
His wife of 67 years, Peggy (Harman) Cooper, survives.
Also surviving are a daughter, Rebecca Haslacker of Petersburg; a son, Carl Russell "Rusty" Cooper, Jr. (Tina) of Cabins;  seven grandchildren, Garrick Haslacker, Aleshia Lily (Austin), Vanessa Harper (David), David Cooper (Nathan), Quentin Cooper (Chelsea), Dalton Cooper and Greg Wells (Megan); 10 great-grandchildren; three sisters, JoAnn Watts of Seneca Rocks, Catherine George (Junior) of Baltimore, Maryland, and Betty Gordon (Donald) of Circleville; two brothers, Herbert Cooper (Dorothy) of Baltimore, Maryland, and Freddie Cooper (Patricia) of Seneca Rocks; and numerous nieces and nephews.
He was also preceded in death by his step-mother, Mary (Teter) Cooper; two brothers, Daniel Cooper and Randy Teter; four sisters, Othetta Conrad, Geneva Champ, Ruthle Smith and Virginia Rose Rexrode; and a son-in-law, Arlyn Haslacker.
A funeral service was held Wednesday in the chapel of Schaeffer Funeral Home in Petersburg with Pastor P. J. Landis officiating. Interment was in Lahmansville Cemetery.   
Those who wish to remember him in a special way, may make memorial donations to Grant County Little League, PO Box 1168, Petersburg, WV 26847.