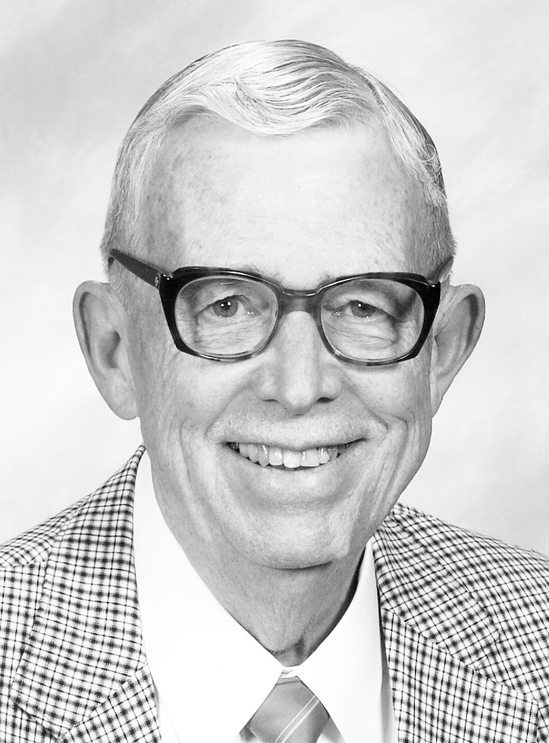 Browning Boggs, 89, of Franklin passed away Oct. 5, 2022, at the UVA University Hospital in Charlottesville, Virginia.
He was born June 28, 1933, and was the son of the late Raymond and Virginia Browning Boggs.
Mr. Boggs attended Franklin Elementary School, where he was a recipient of the Golden Horseshoe. He was a graduate of Washington Irving High School in Clarksburg and graduated from West Virginia University, where he was a member of the Sigma Chi Fraternity.  He was a veteran, having served in the U.S. Air Force, where he achieved the rank of staff sergeant.
He worked for the Federal Systems Division of IBM, was a field engineer at Bendix, and retired from the U.S. Naval Research Laboratory in 1999.  For a period, his work was at the Sugar Grove Naval Station.  
He purchased the McCoy House, which had previously been used as the town office and the local library.  It is on the National Register of Historic Places and dates to 1848.  He began restoration of the property as a personal residence.
An accomplished musician, a pianist, he played for many years at the Franklin Presbyterian Church, where he served on the church session, a ruling elder.  He frequently played for weddings, funerals and for the residents at the nursing home.
He served on the Franklin Town Council, and among other duties, was responsible for Cedar Hill Cemetery.  He took an active interest in restoring the tombstones, and he worked to establish the title to the cemetery.  He also served the community as the Salvation Army contact person for many years.
He served as vice president of the Pendleton County Historical Society for a term beginning in 2000.  He later served as the society's treasurer.  He undertook many projects benefitting the society.  In 2009, he was selected as a West Virginia History Hero, joining 43 honorees from across the state at the Capitol in Charleston.
Mr. Boggs was a descendant of Captain John Boggs of the Pendleton Home Guards in the Civil War. Captain Boggs was the Pendleton delegate to the Constitutional Convention of 1862 which created the state of West Virginia.
He and Dr. Charles Boggs, Jr. updated the volume "Boggs Descendants of Pendleton County West Virginia," a valuable genealogical reference.  In 1997, he served on a state committee for a reunion of WV Golden Horseshoe honorees, for this unique state program started in 1931. He produced a complete list of Pendleton County honorees.  It was the only complete list from any county in the state – an example of his dedication to the task at hand.  He was interested in local Pendleton stories and participated in storytelling sessions at the Treasure Mountain Festival.
He enjoyed daily walks, spending time at the Pendleton Senior Center and was a familiar face at The Korner Shop Café.  
Surviving are nieces, Rebecca Jo Boggs Earls, Sarah Jackson, and Ann Spurio; nephews, Michael David Boggs and Scott Mason Boggs; special friends, Carole Geddes, Ann Boggs Elliott and Ward Elliott; a number of cousins; and a host of longtime friends in Franklin.
He was also preceded in death by a brother, Joseph Mason Boggs; and an aunt, Mildred Boggs.
The family will receive friends from 1 – 2 p.m. Sunday at Franklin Presbyterian Church, where a funeral service will follow with Pastor Deborah Beam officiating. Interment will be at Cedar Hill Cemetery in Franklin, with military honors by the U.S. Air Force.
Memorials may be made to Franklin Presbyterian Church, PO Box 486, Franklin, WV  26807 or Pendleton County Historical Society, PO Box 293, Franklin, WV  26807.
Online condolences and memories may be shared at www.kimblefuneralhome.com.
Funeral arrangements are entrusted to the Kimble Funeral Home in Franklin.