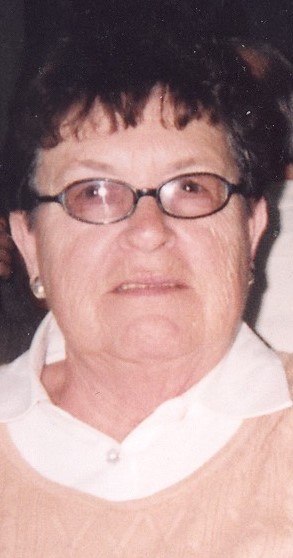 Betty Jo Thompson, 86, of Riverton passed away Sept. 2, 2023, at Berkeley Springs Healthcare Center in Berkeley Springs.
She was born May 23, 1937, at Riverton and was the daughter of the late Wilbur Nelson and Christena Evelyn White Nelson.
Mrs. Thompson was a homemaker, worked as a cashier for 7-11, worked at Doubleday Book Company in Berryville, Virginia, was a companion at Home Instead and a desk clerk at Econo-Lodge in Winchester, Virginia. 
She was Presbyterian by faith.
On July 21, 1956, she married Kenneth H. Thompson, who preceded her in death on March 13, 1979.
Surviving are two daughters, Charlotte Saville (Lowell) of Bunker Hill and Charlene Chesney (Fred) of Winchester, Virginia; a son, Kenneth Thompson (Cynthia) of Richmond, Virginia; four sisters, Kathleen Vandevander of Bartow, Macie Simmons of Elkins, Violet Bowman of Verona, Virginia, and Genevieve Schwab of Dover, Ohio; a brother, Gale Nelson of Baltimore, Maryland; three grandchildren, Kenneth Cooper (Kris), Virgil Saville, Jr. (Tasha) and Michael Virts, Jr. (Mandy); and four great-grandchildren, Virgil Saville, III, Michael G. Virts, Justin Virts and Michael W. Saville.
She was also preceded in death by a brother, Ronald Earl Nelson; two sisters, Ruth Kimble and Gay Johnson; and two sons-in-law, Virgil Saville and Joe Chesney.
A graveside service will be held at 1 p.m. today at the North Fork Memorial Cemetery in Riverton with Gale Nelson and Kelly Lorenz officiating.
Memorials may be made to ALSAC/St. Jude Children's Research Hospital, 501 St. Jude Place, Memphis, TN  38105.
Online condolences and memorials may be shared at www.kimblefuneralhome.com.
Funeral arrangements are entrusted to the Kimble Funeral Home in Franklin.