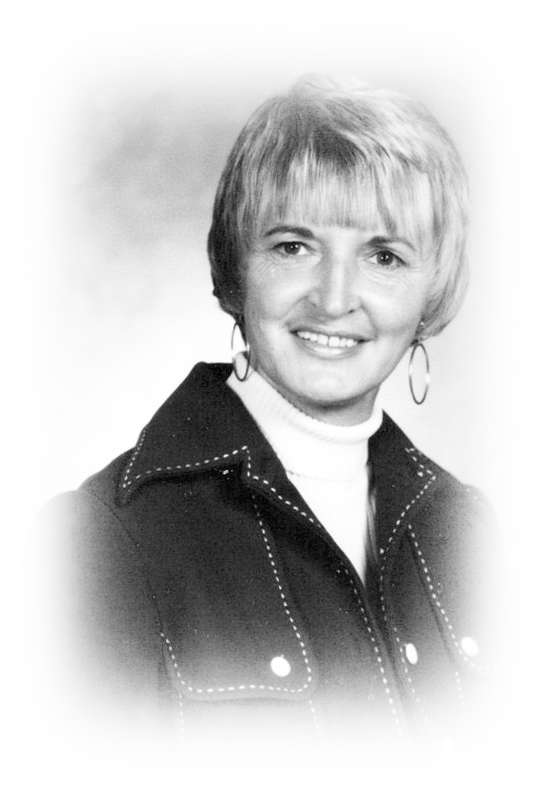 Bernice Thompson, 91, of Seneca Rocks went to be with her Lord on Nov. 8, 2022, at Potomac Valley Hospital in Keyser.
She was born on March 30, 1931, in Onego, the daughter of the late Sonny and Vera (Raines) Trent of McAndrews, Kentucky.
Mrs. Thompson was a graduate of Circleville High School, class of 1949, and later Fairmont Business School.  Her government career spanned 25 years, then early retirement and marriage to Arthur Earl Thompson, who preceded her in death on Oct. 1, 2009.
Travel with her husband, CEO of the largest butter packing plant in the east, was enjoyed not only in every U.S. Territory but Europe as well.  Then more busy years when he retired, doing bluegrass music shows.  Playing electric bass with him, already an expert and showman on the bluegrass guitar from Clarksburg radio days, plus local musicians, was fun.
She loved buying, selling and collecting dolls and vintage glass.  Gifted in writing, painting, drawing, and design, she was seldom an idle lady.  She lived in five homes of her design plus helping others.  Years were spent selling her artwork at fairs and festivals where buyers or just admirers were sure to hear she gave the Lord credit, as she never had lessons.
Pentecostal in belief and practice, she held fast the profession of her faith from her Methodist beginnings where Sunday and Bible School were taught, the church piano played, solos sung, youth meetings led or whatever role she could fill.
Anything was loved that was a challenge.  Fun-loving and sensitive, a bird's tiny legs could make her cry.  But nothing, nothing in her long life was the earthly challenge fishing was.  "Troutlady" was her handle and no wonder with know-how that began when seeing a female on the river was so rare, it was off the charts.  For her acute ability to pull out fish where others couldn't, she'll always be known.  Give her a spinner and a fly, be it on her favorite, the Madison in Montana, or just the North Fork, she knew exactly what to do and exactly how to do it.  She will be missed by cousins, nephews, special care persons, and all who shared her love of God, music, fishing, writing, or just a good rook or rummy game
Surviving are two nephews by marriage, Daniel and David McCarty of California; a trusted friend and caregiver, Mark Bennett; and a furry friend, Friskie.
She was also preceded in death by her first husband, Donald L. Dotson; and special cousin, Lou Ann Adamson.
Ms. Thompson's family will receive friends from 11 a.m. – 1 p.m. Friday at the Basagic Funeral Home in Petersburg.  Funeral services will follow in the funeral home chapel with Pastors PJ Landis and Cindy Skinner officiating.  Interment will be in the North Fork Memorial Cemetery in Riverton.
Memorials may be made to the High Rock United Methodist Church, or charity of the donor's choice.
Memories and words of comfort may be left at www.basagic.com or on Facebook at Basagic Funeral Home.