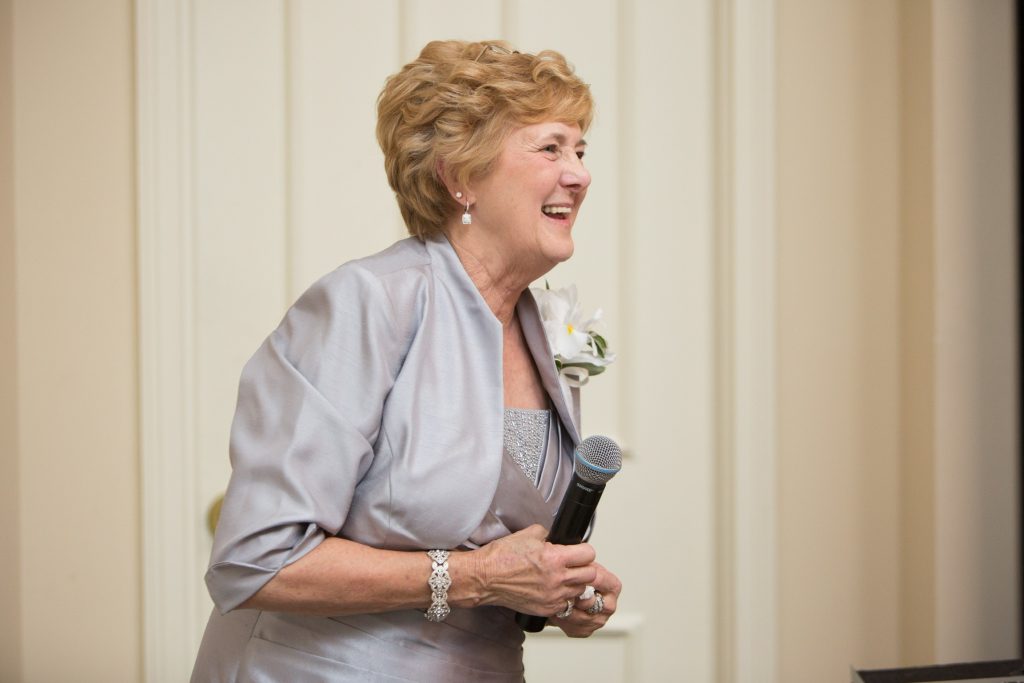 ---
By Walter Hojka
 In the days following her death on April 4, those who knew County Commissioner Carole Hartman repeatedly shared similar descriptions of the county commissioner: dedicated, meticulous, supportive, a doer. Many people said if she saw a task needed doing, she would simply jump in and do it.  
Carl Hevener, county commissioner, said, "She gravitated towards work."
Workers at the Korner Shop Cafe talked about how she would hang flower baskets herself and was responsible for the flower plantings at the entrances into town.
Bill Loving, who served with her on the board of directors at Pendleton Community Bank, said that she was successful at business because she was meticulous and always focused on getting things done.  
Loving said, "Carole was always a source of information, including the lineages of families. She could tell you where someone came from and who they were related to. If she didn't know something, she would say 'I'll be right back,' and then go and ask Woodrow."
Hartman is survived by her father-in-law, Woodrow Hartman, who is 105 years old.  He remembers cattle drives coming across the mountains from "the Sinks" and shared memories of her spending time with his wife, Alice Branson Hartman. 
Alice Branson Hartman, who died in 2017, was an active woman in her own right.  Along with teaching accounting at James Madison University, she engaged in a variety of crafts. He recalled, "Branson would hang flowers up on Main Street, and I would have to go out and water them." He believes that Alice Hartman had a strong influence on Carole.  
Woodrow Hartman said of his daughter-in-law, "If there was something that needed to be done, she would jump in and do it!"  
He shared that when his son, Bill Hartman, passed away, his daughter-in-law was there. 
"She took care of everything," he said. "She made sure I had my medicine. She made sure I had my meals. She really took care of me." He paused and said, "A lot of people are going to miss her."
Pastor Mike Loudermilk met Carole Hartman in 2016 when he became pastor of the church she attended, Walnut Street United Methodist Church in Franklin.  Shortly after, a major flood had swept through Greenbrier and Pocahontas counties.  The two traveled to the region with supplies and to offer assistance. According to Loudermilk, in one town they learned that lime was needed to disinfect areas after the flooding. She immediately called Greer Lime Company in Riverton and said, "Mike, the lime is on its way."
Loudermilk said she made a difference by paying attention to situations and offering assistance.
"Carole would put things in motion, and she would make sure they got done," he said. "When we did the Angel Tree at Christmastime, she would gather the children's names and make sure they had gifts."  
Loudermilk believes that she was living out her faith, and that faith in God gave her hope. 
 Heidi Hartman, her daughter, also commented on the relationship between her grandmother, Alice, and her mother. "The two were cut from the same cloth," she said. "They shared multiple interests and talents." Heidi remembers in particular that her grandmother taught her mother to quilt.
"They were both hard workers and shared a focus on building the community," she added.  
Carole Hartman was dedicated to farming and at various times farmed on Allegheny Mountain, near Harper Gap, and along Smith Creek.  "One time, my mother was in Harrisonburg, Virginia, and the doctors said she needed surgery for appendicitis," her daughter said. "They wanted to do it right away, but my mother insisted on first going home to feed the animals before going back to Harrisonburg for the surgery."
Many said that Carole was an encyclopedia of knowledge.  "I don't know how many times people called her for advice about insurance, courthouse matters or banking," her daughter said. "She was the human Google."
Gene McConnell, who knew her as a fellow commissioner, said that she was a huge asset to the commission.  "She was very intelligent in the way she evaluated things," he said. "She was quick to absorb the information and form a perspective that was logical and sensible." 
McConnell expressed appreciation for her dedication to veterans' causes.  He recalled a time that she had discovered that Clinton Hedrick, who is a Medal of Honor war veteran, had no flag at his grave.  
"She pointed this out to me, and I explained that there was no electricity, and that standing flags have to be lit at night," he recalled. "So, she got to working on that and soon sent me an email where she had picked out a flag, flagpole, and solar light. She asked me if they would do, I said yes, and she said 'good, because I've already ordered them!'"
Carole was also quick to get the installation underway as McConnell explained. "As I was thinking about who we could get to install the flagpole, Carole called me and asked me to bring over some bags of concrete," he said. "She had already enlisted help and they were halfway through the project when I got there.  Carole lifted more bags of concrete than anyone."
Rick Gillespie, emergency services coordinator, who has also worked beside her, said she was "a very special talented person with an extreme drive to help Pendleton County."
"Many of her accomplishments were done quietly and many may be unaware of all that she has accomplished and how tirelessly she worked on our behalf," he said.
With well over 200 people in attendance, a celebration of life ceremony was held Friday for Carole Hartman at Basagic Funeral Home in Franklin.
Pastor Loudermilk welcomed the assembled and offered a prayer.
A eulogy was given by Heidi Hartman, her daughter, and a personal reflection was shared by Susie Echols, a friend. The poem "The Dash," by Linda Ellis, was read by Brenda Baldwin, her niece.  Two songs were sung by Jess Felici, "God on The Mountain" and "Hymn of Promise." A sermon and closing remarks were given by Pastor Loudermilk.  The recessional "How Great Thou Art" was played by Elsie Bowers. Pictures of Carole with family and friends were also displayed.
Pastor Loudermilk offered a succinct picture of Carole Hartman at the celebration of life. "She did so much more than we would ever know," he said. "Sometimes she wouldn't even admit she did it, even when you know, she did."